IFO Releases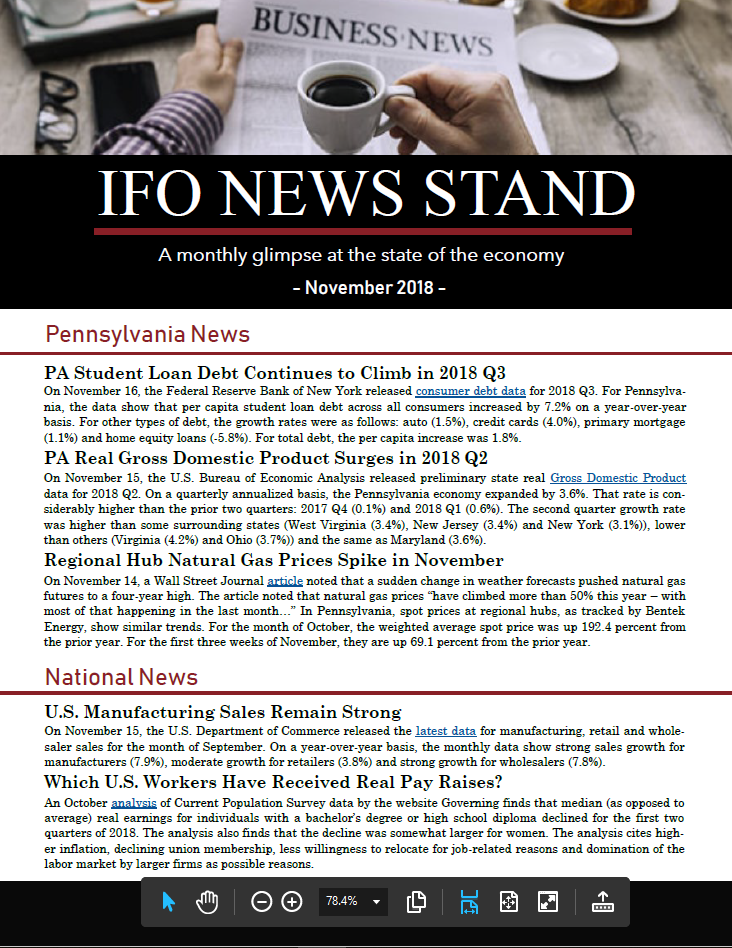 November 20, 2018 | News Stand & Other
The November edition of our monthly newsletter - The IFO News Stand. The new release highlights links to recent articles and reports that provide insight into state or national economic, demographic, budget and tax revenue trends.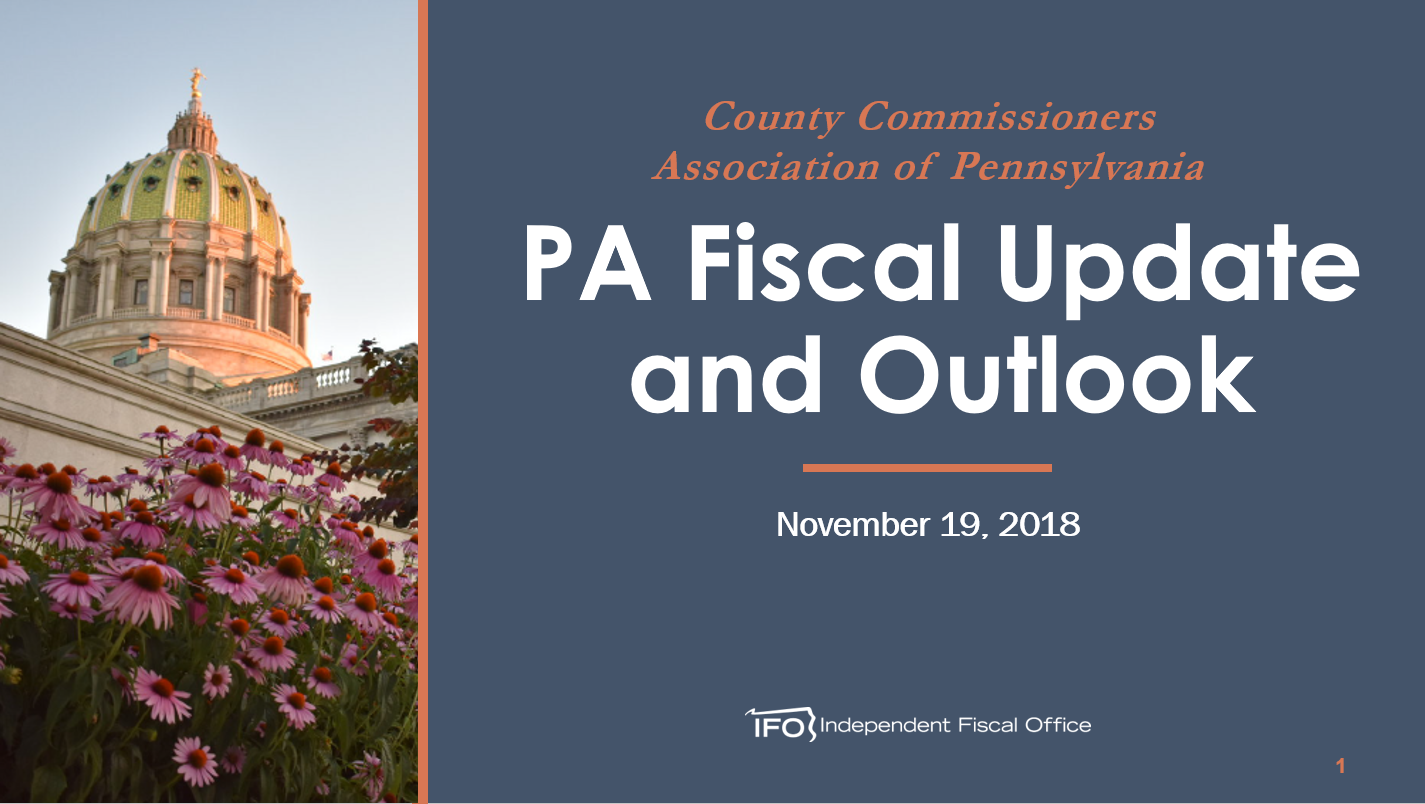 November 19, 2018 | News Stand & Other
Director Matthew Knittel gave a presentation to the County Commissioners Association of Pennsylvania that reviews highlights from the IFO's recent Economic and Budget Outlook.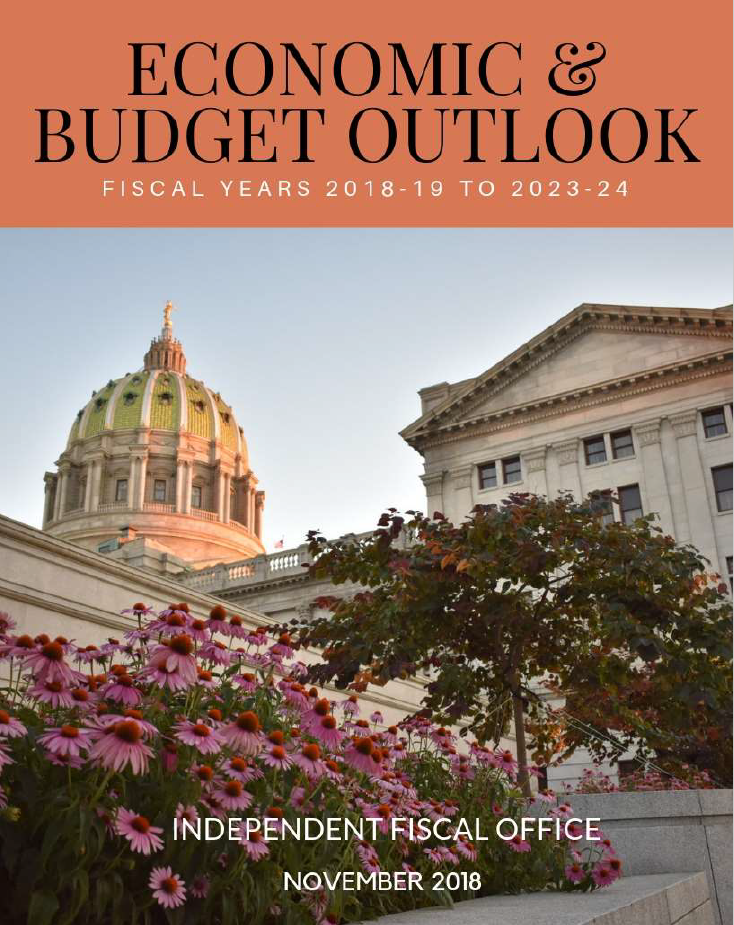 November 15, 2018 | Revenue Estimates
Click on the hyperlink above to access the full report, three presentations and press release.

November 01, 2018 | Monthly Trends Reports
The Commonwealth collected $2.5 billion in General Fund revenues for October, an increase of $299 million (13.7%) compared to October 2017. Fiscal year-to-date revenues are $10.0 billion, an increase of $0.9 billion (10.1%) from the prior year.
---