IFO Releases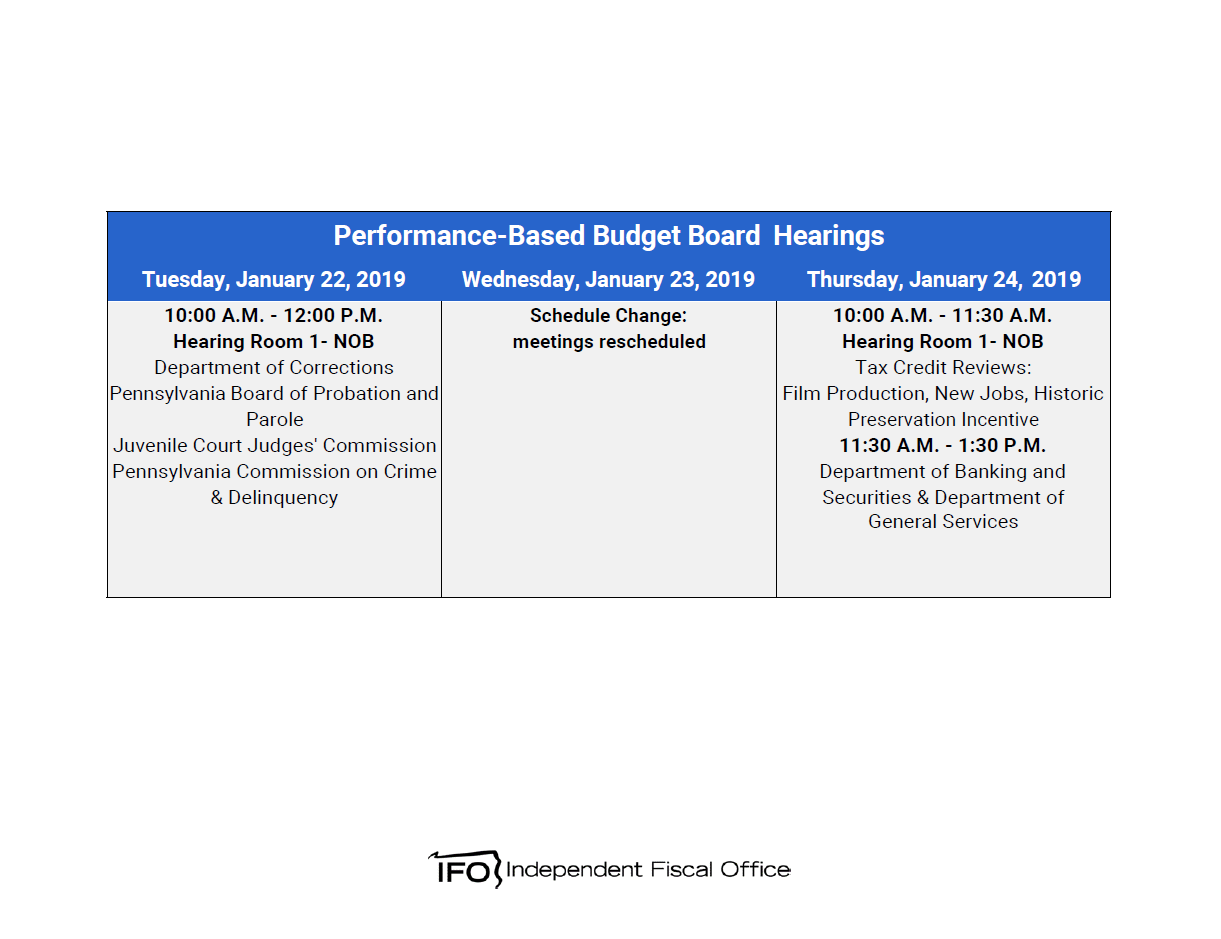 December 14, 2018 | Performance Budgeting
The IFO has posted the schedule for upcoming performance-based budget and tax credit review hearings.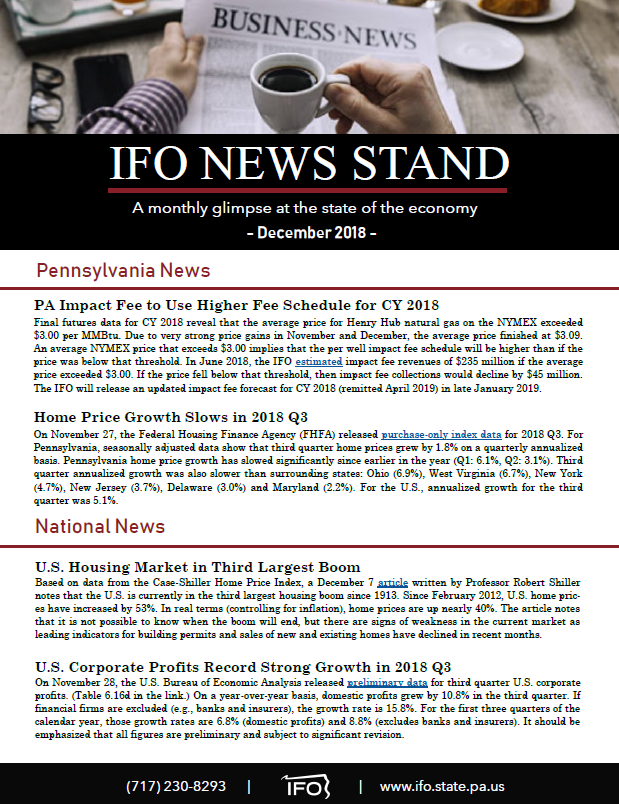 December 11, 2018 | News Stand & Other
The December edition of our monthly newsletter - The IFO News Stand. The new release highlights links to recent articles and reports that provide insight into state or national economic, demographic, budget and tax revenue trends.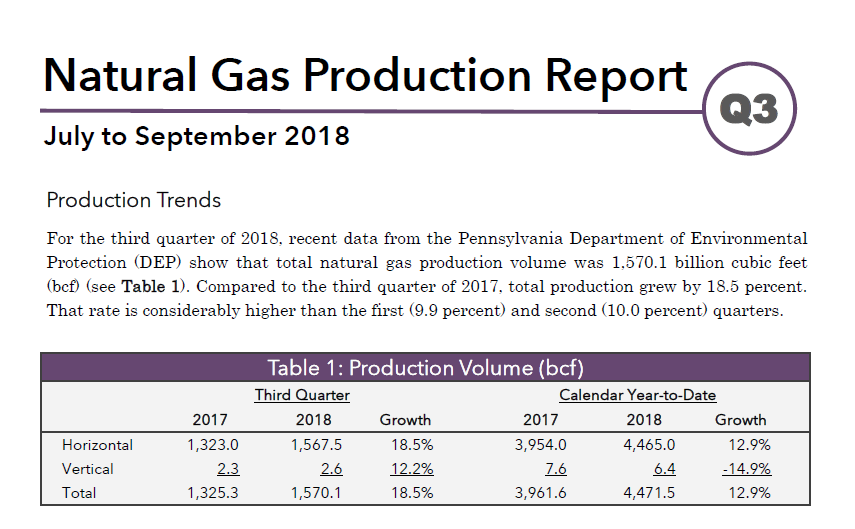 December 04, 2018 | Natural Gas
This report for the third quarter of 2018 uses data collected by the PA Department of Environmental Protection to develop statewide and county-level tabulations of production volume and well counts.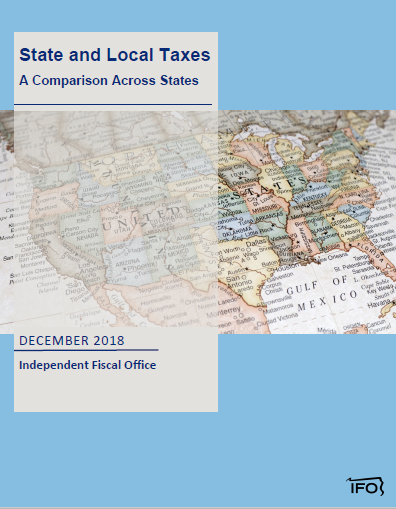 December 03, 2018 | News Stand & Other
This report uses the most recent data from the U.S. Census Bureau and U.S. Bureau of Economic Analysis to facilitate a comparison of state and local tax systems across the fifty states. The report examines (1) the relative state and local tax burden across states, (2) the distribution of state and local taxes across revenue sources (e.g., income, sales and property), (3) state tax rates and (4) state debt levels.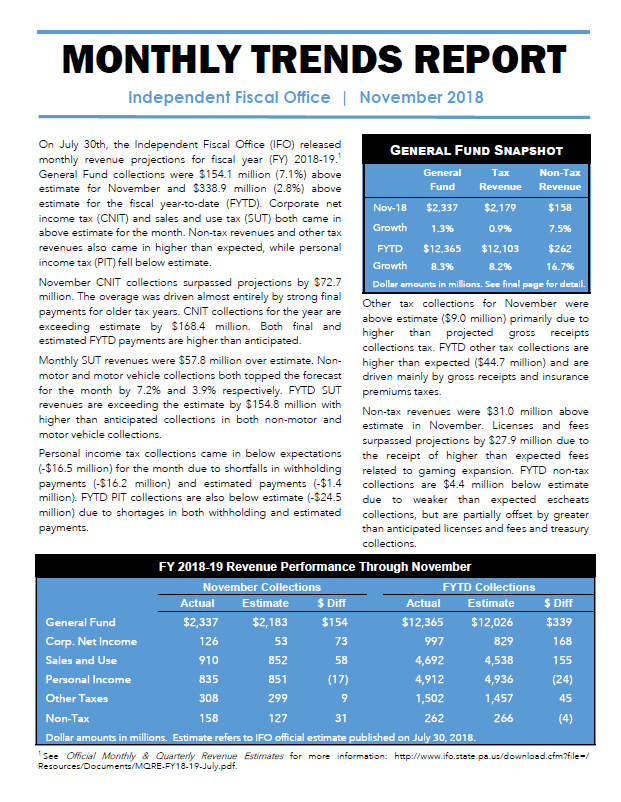 December 03, 2018 | Monthly Trends Reports
The Commonwealth collected $2.34 billion in General Fund revenues for November, an increase of $31 million (1.3%) compared to November 2017. Fiscal year-to-date revenues are $12.4 billion, an increase of $950 million (8.3%) from the prior year.
---