IFO Releases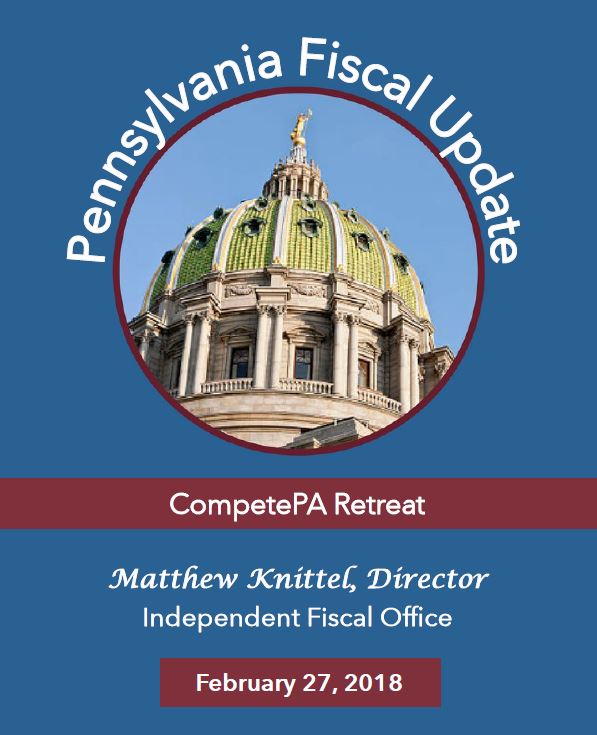 February 28, 2018 | News Stand & Other
Director Matthew Knittel provided a fiscal update for the state at a conference hosted by the Pittsburgh Chamber of Commerce.
February 16, 2018 | News Stand & Other
The Independent Fiscal Office submitted material to the House and Senate Appropriations Committees in advance of its scheduled budget hearings on Tuesday, February 20.
The hearings packet contains a brief background on the Independent Fiscal Office and its responsibilities, along with a list of the reports and analyses published since January 2017. It also provides data regarding the economic and revenue outlook, demographics, pensions, and natural gas.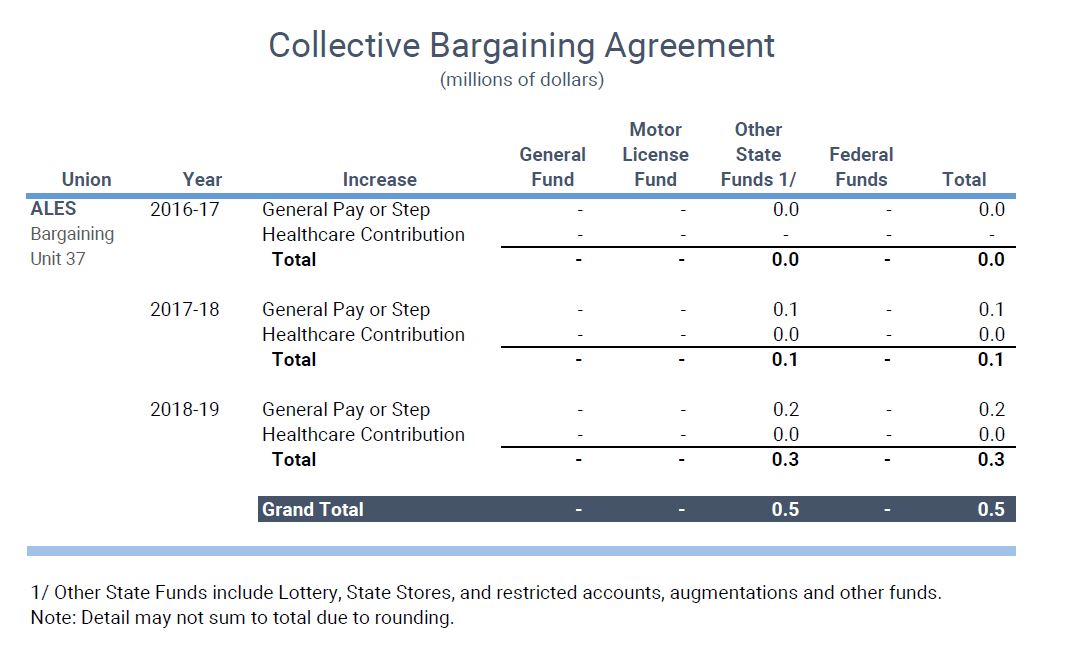 February 16, 2018 | Wage Contracts
Section 604-B(a)(8) of Act 100 of 2016 (Act of July 20, 2016, P.L. 849, No. 100) requires the Independent Fiscal Office (IFO) to:
Provide a cost analysis for the current fiscal year and remaining subsequent fiscal years of the impact of each proposed collective bargaining agreement under the jurisdiction of the Governor prior to execution, including the costs to cover public employee wages, benefits, pensions and working conditions that have been reduced in writing under section 701 of the act of July 23, 1970 (P.L. 563, No. 195), known as the Public Employe Relations Act.

February 15, 2018 | News Stand & Other
In response to a legislative request, the IFO compiled certain data presented in the Governor's Executive Budget for various years to produce a multi-year history of receipts and disbursements for selected special funds. The letter identifies certain special fund budgeting and reporting issues that should be considered when analyzing the data. The letter also provides computations for a potential budget increase factor based on the annual increases in population and the consumer price index.

February 01, 2018 | Monthly Trends Reports
The Commonwealth collected $3.1 billion in General Fund revenues for January, an increase of $494.6 million (18.7%) compared to January 2017. Fiscal year-to-date revenues were $17.4 billion, an increase of $1.27 billion (7.9%) from the prior year.
February 01, 2018 | News Stand & Other
This report uses the most recent data from the U.S. Census Bureau, the Internal Revenue Service (IRS), the U.S. Bureau of Economic Analysis and the Federation of Tax Administrators to facilitate a comparison of state and local tax systems across the fifty states. The report examines (1) the relative state and local tax burden across states, (2) the distribution of state and local taxes across revenue sources (e.g., income, sales and property) and (3) state debt levels.
---