IFO Releases
March 23, 2018 | Natural Gas
The IFO responds to a request regarding natural gas royalty payments in Pennsylvania.
Based on draft statutory language provided by the Administration regarding the deductibility of the proposed severance tax from royalty payments, footnote 7 was added to the original letter. (March 23, 2018)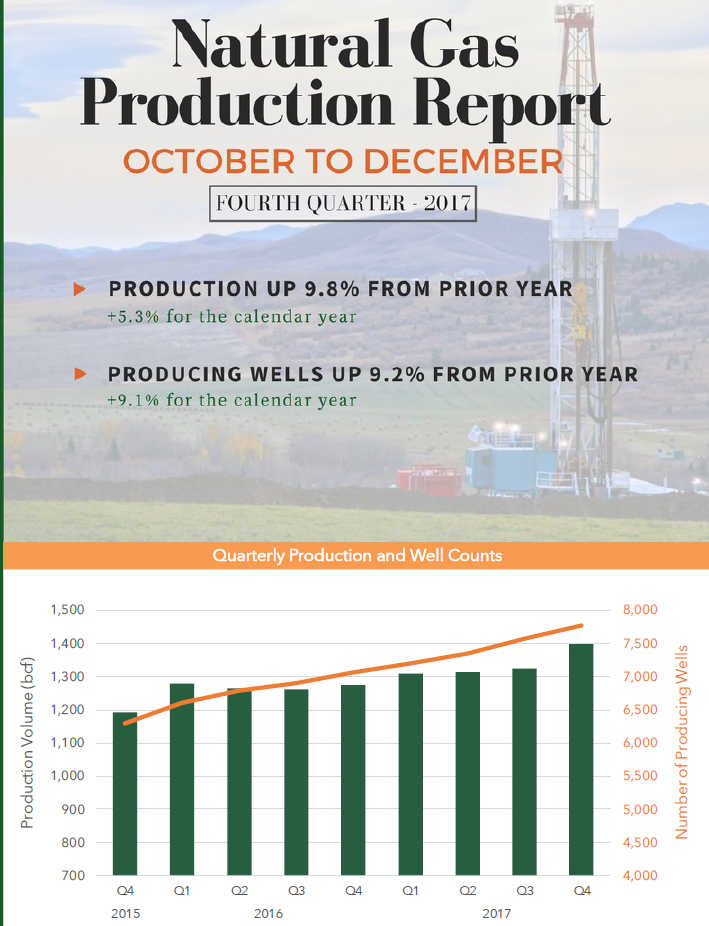 March 05, 2018 | Natural Gas
This report for the fourth quarter of 2017 and the calendar year uses data collected by the PA Department of Environmental Protection to develop statewide and county-level tabulations of production volume and well counts.
---