IFO Releases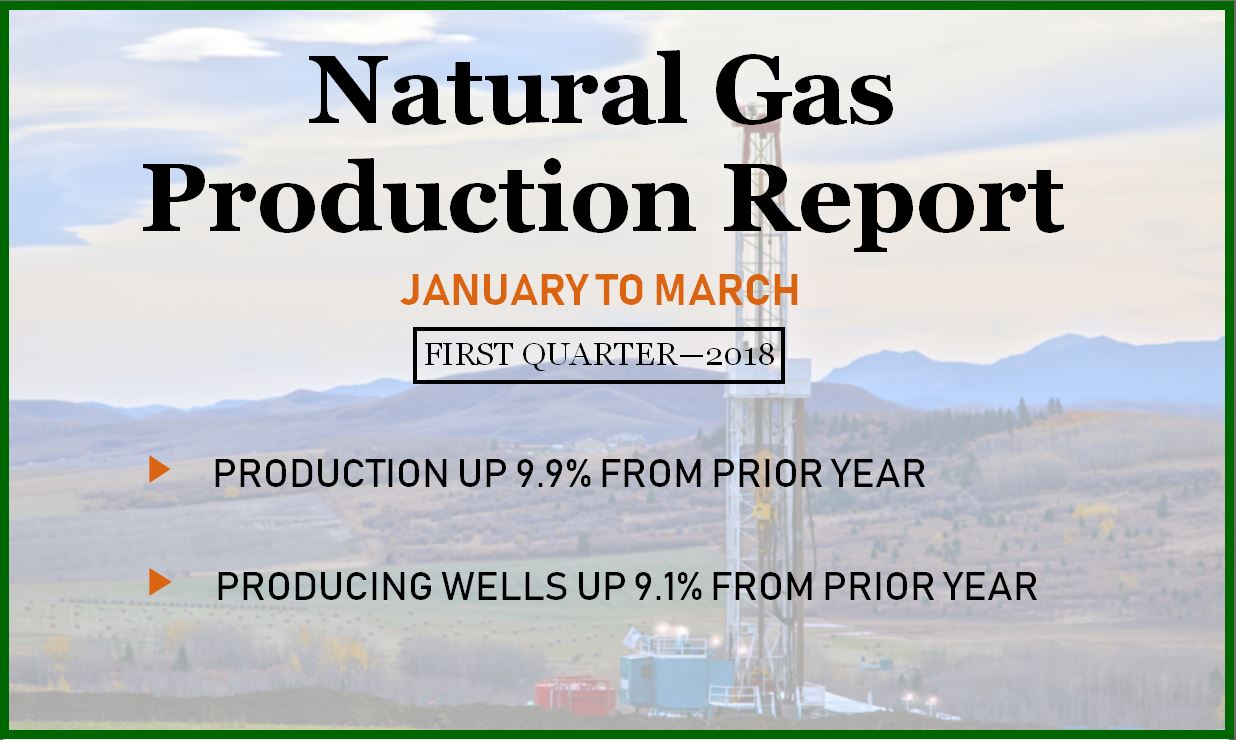 May 31, 2018 | Natural Gas
This report for the first quarter of 2018 uses data collected by the PA Department of Environmental Protection to develop statewide and county-level tabulations of production volume and well counts.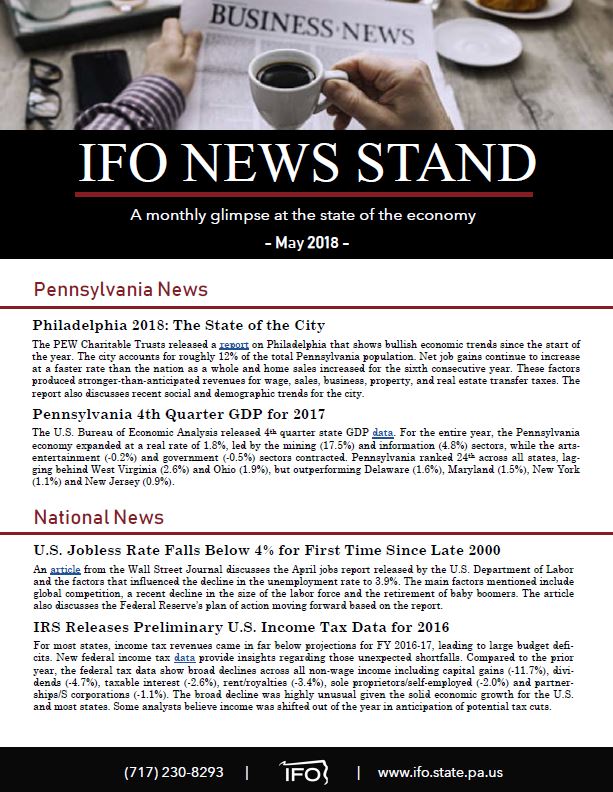 May 16, 2018 | News Stand & Other
The May edition of our monthly newsletter – The IFO News Stand. The new release provides links to recent articles and reports that provide insight into state or national economic, demographic, budget and tax revenue trends.
May 02, 2018 | Monthly Trends Reports
The Commonwealth collected $3.8 billion in General Fund revenues for April, an increase of $325 million (9.5%) compared to April 2017. Fiscal year-to-date revenues were $29.0 billion, an increase of $3.2 billion (12.4%) from the prior year.
May 01, 2018 | Revenue Estimates
The initial revenue estimate for FY 2018-19 and updated estimates for FY 2017-18.
---