IFO Releases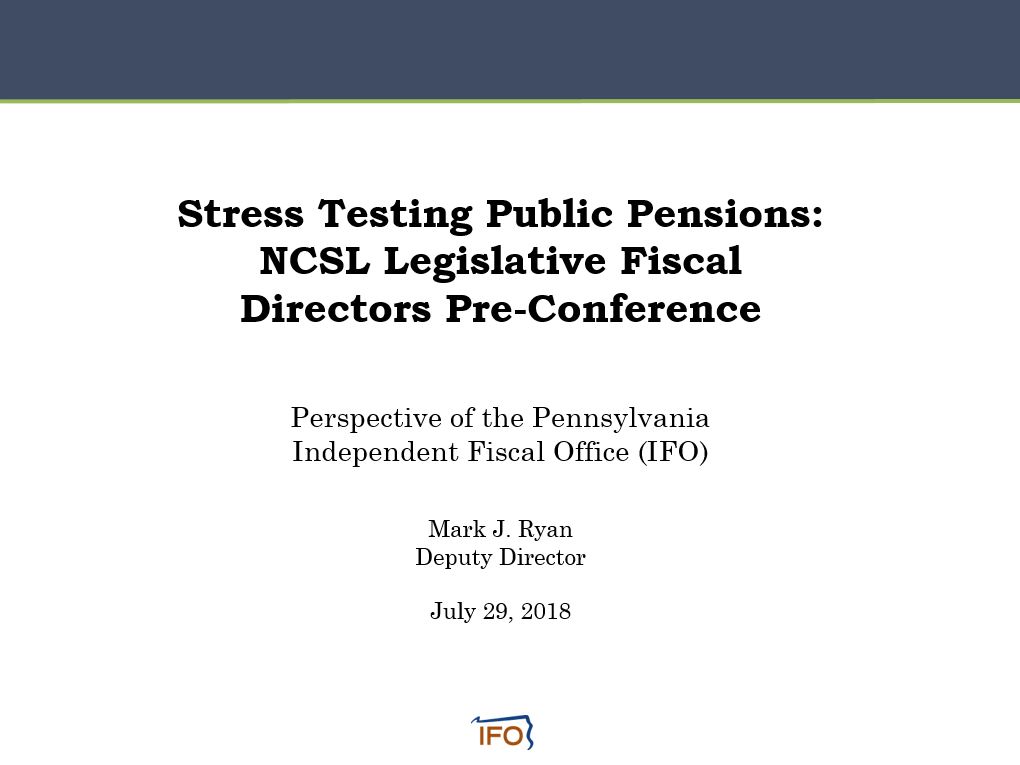 July 30, 2018 | News Stand & Other
Deputy Director Mark Ryan gave a presentation on Stress Testing Public Pensions at the NCSL Legislative Fiscal Directors Pre-Conference.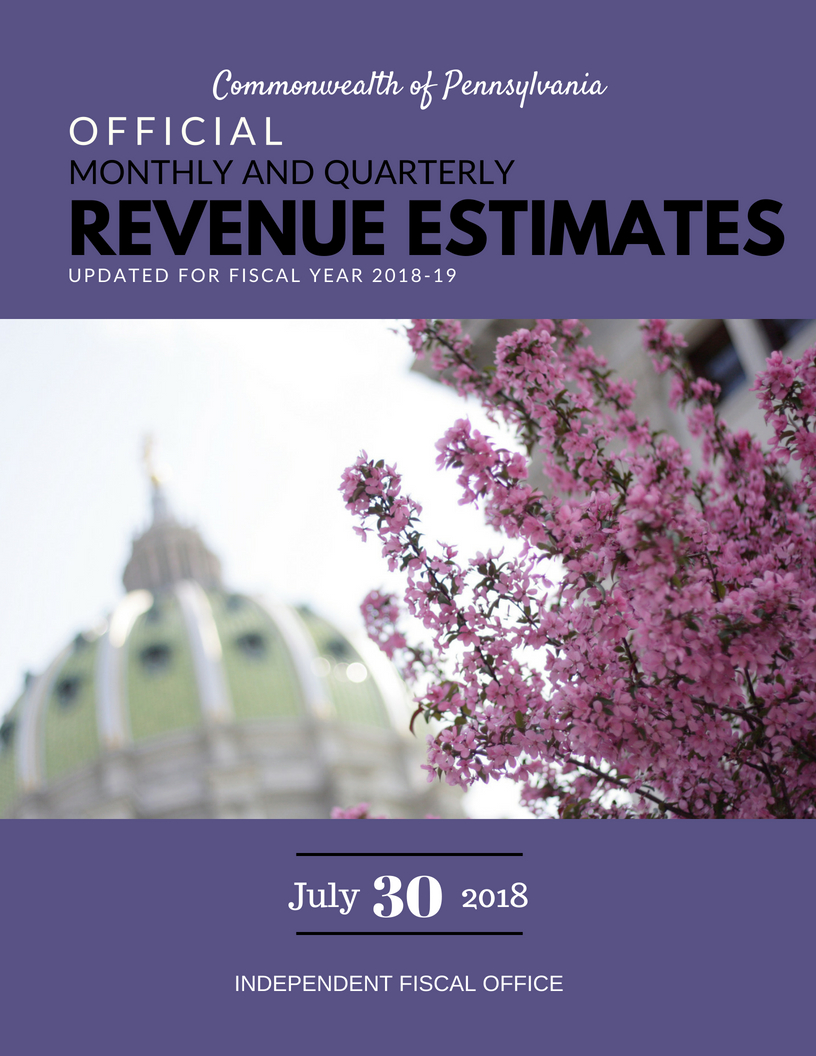 July 30, 2018 | Revenue Estimates
This report provides revenue distributions based on the FY 2018-19 projections contained in the Official Revenue Estimate published by the IFO on June 18, 2018. They reflect the statutory changes that were enacted with the FY 2018-19 state budget.
July 25, 2018 | Revenue Estimates
This report examines the performance of IFO revenue estimates for the past six budget cycles.
July 24, 2018 | News Stand & Other
The July edition of our monthly newsletter – The IFO News Stand. The new release highlights links to recent articles and reports that provide insight into state or national economic, demographic, budget and tax revenue trends.

July 02, 2018 | Monthly Trends Reports
The Commonwealth collected $3.1 billion in General Fund revenues for June, a decrease of $180 million (-5.5%) compared to June 2017. Fiscal year-to-date revenues are $34.6 billion, an increase of $2.9 billion (9.2%) from the prior year.
---