IFO Releases
August 24, 2018 | News Stand & Other
In response to a legislative request, the IFO submitted a letter that discusses the impact of the federal Tax Cut and Jobs Act (TCJA) of 2017 on Pennsylvania General Fund tax revenues and the economy.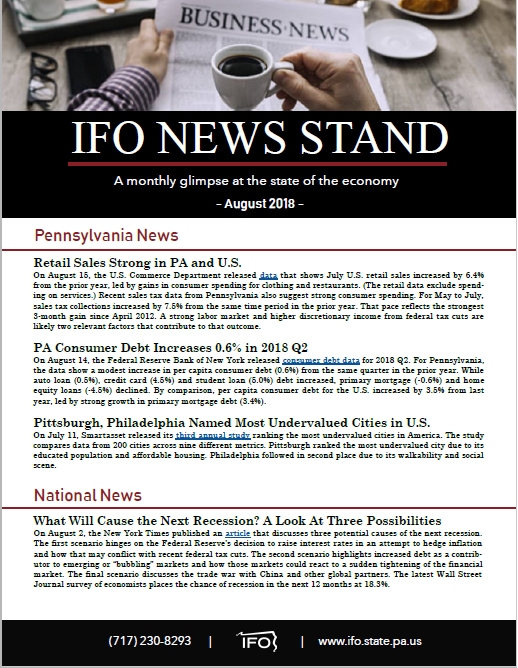 August 20, 2018 | News Stand & Other
The August edition of our monthly newsletter - The IFO News Stand. The new release highlights links to recent articles and reports that provide insight into state or national economic, demographic, budget and tax revenue trends.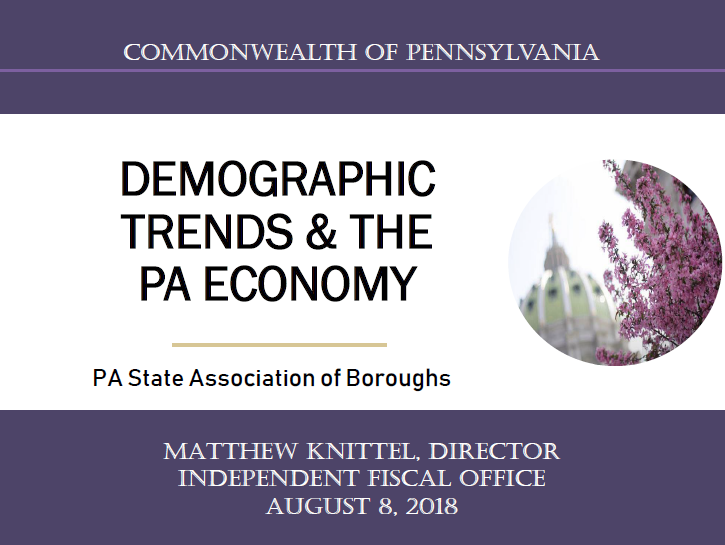 August 08, 2018 | News Stand & Other
Director Matthew Knittel gave a presentation to the PA State Association of Boroughs on demographic trends and the PA economy.
---