IFO Releases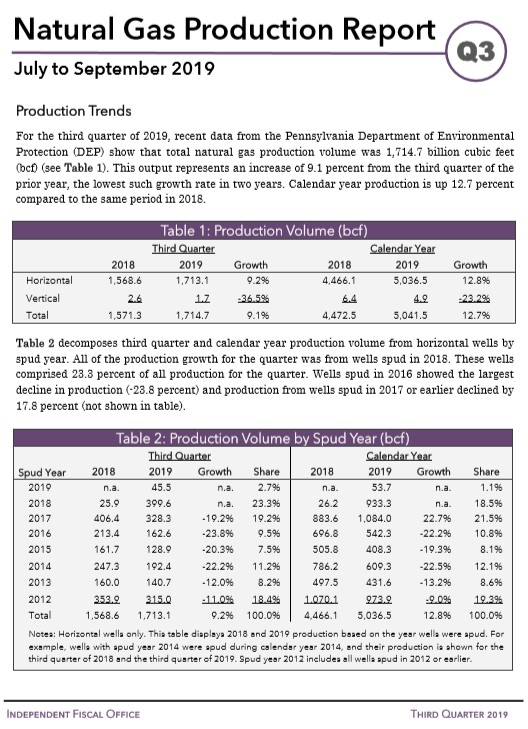 December 03, 2019 | Natural Gas
This report for the third quarter of 2019 uses data collected by the PA Department of Environmental Protection to develop statewide and county-level tabulations of production volume and well counts.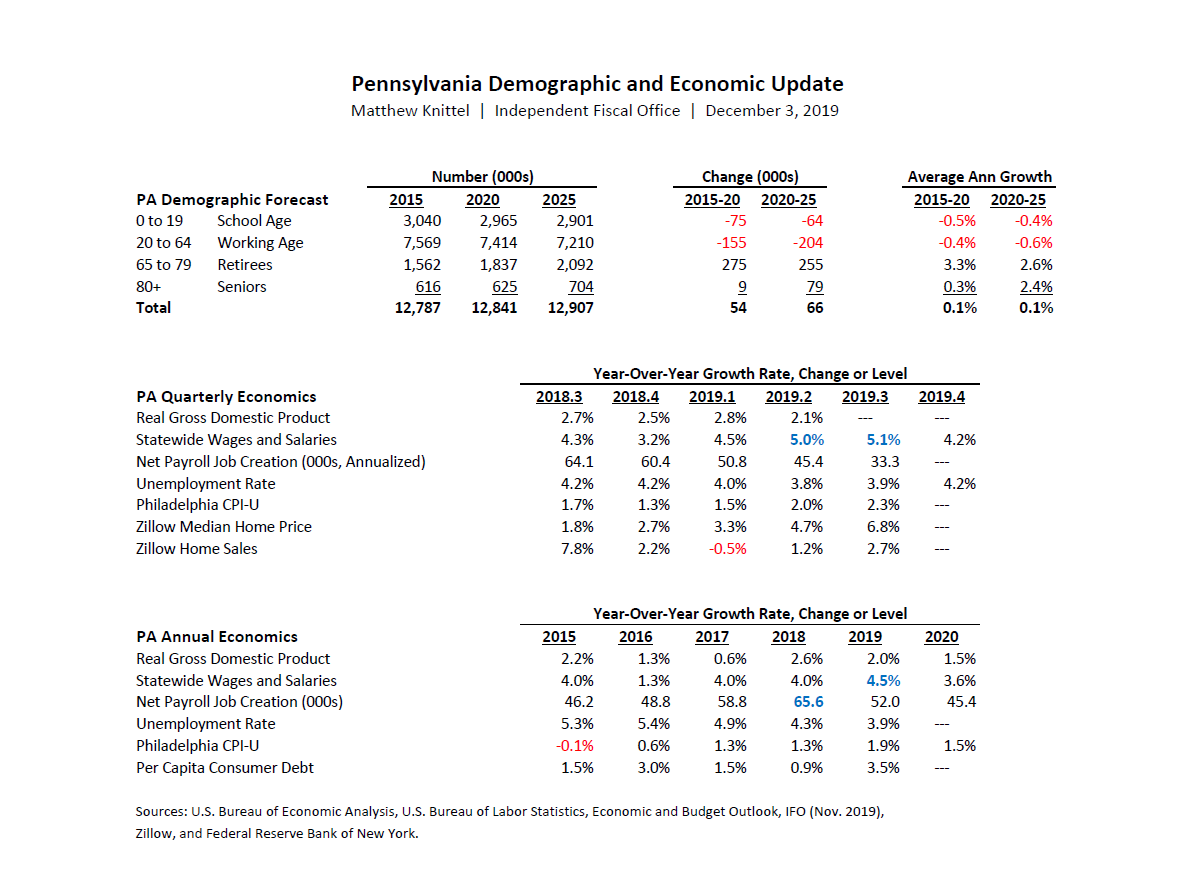 December 02, 2019 | News Stand & Other
Director Matthew Knittel made a brief presentation to the Grow PA Coalition on the Pennsylvania Demographic and Economic Outlook.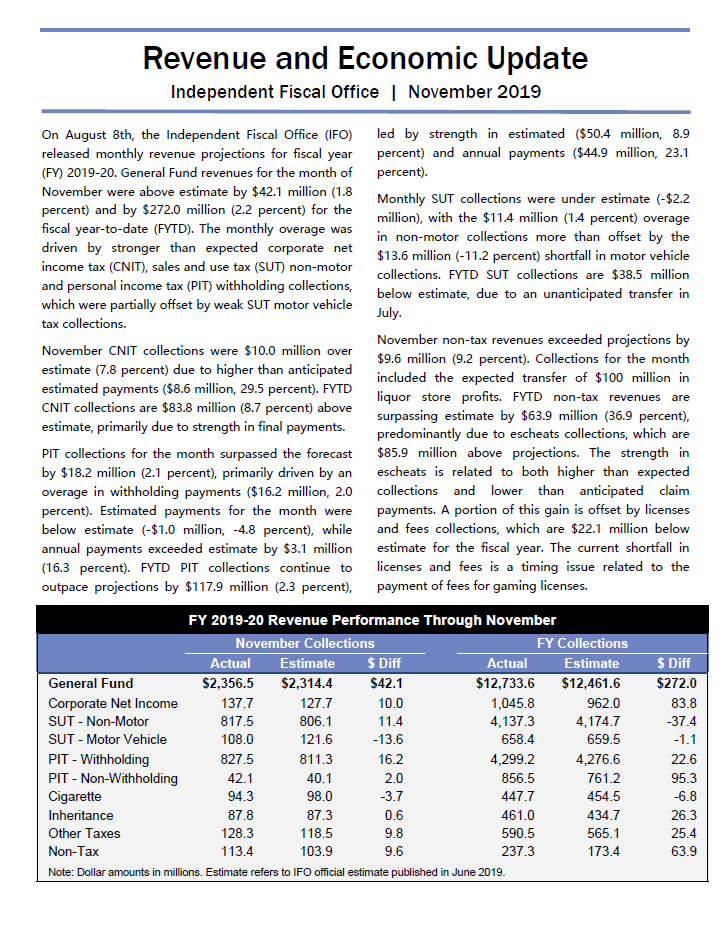 December 02, 2019 | Revenue & Economic Update
The Commonwealth collected $2.36 billion in General Fund revenues for November, an increase of $19.8 million (0.8%) compared to November 2018.
---