IFO Releases
May 22, 2019 | News Stand & Other
The May edition of our monthly newsletter - The IFO News Stand. The new release highlights links to recent articles and reports that provide insight into state or national economic, demographic, budget and tax revenue trends.
---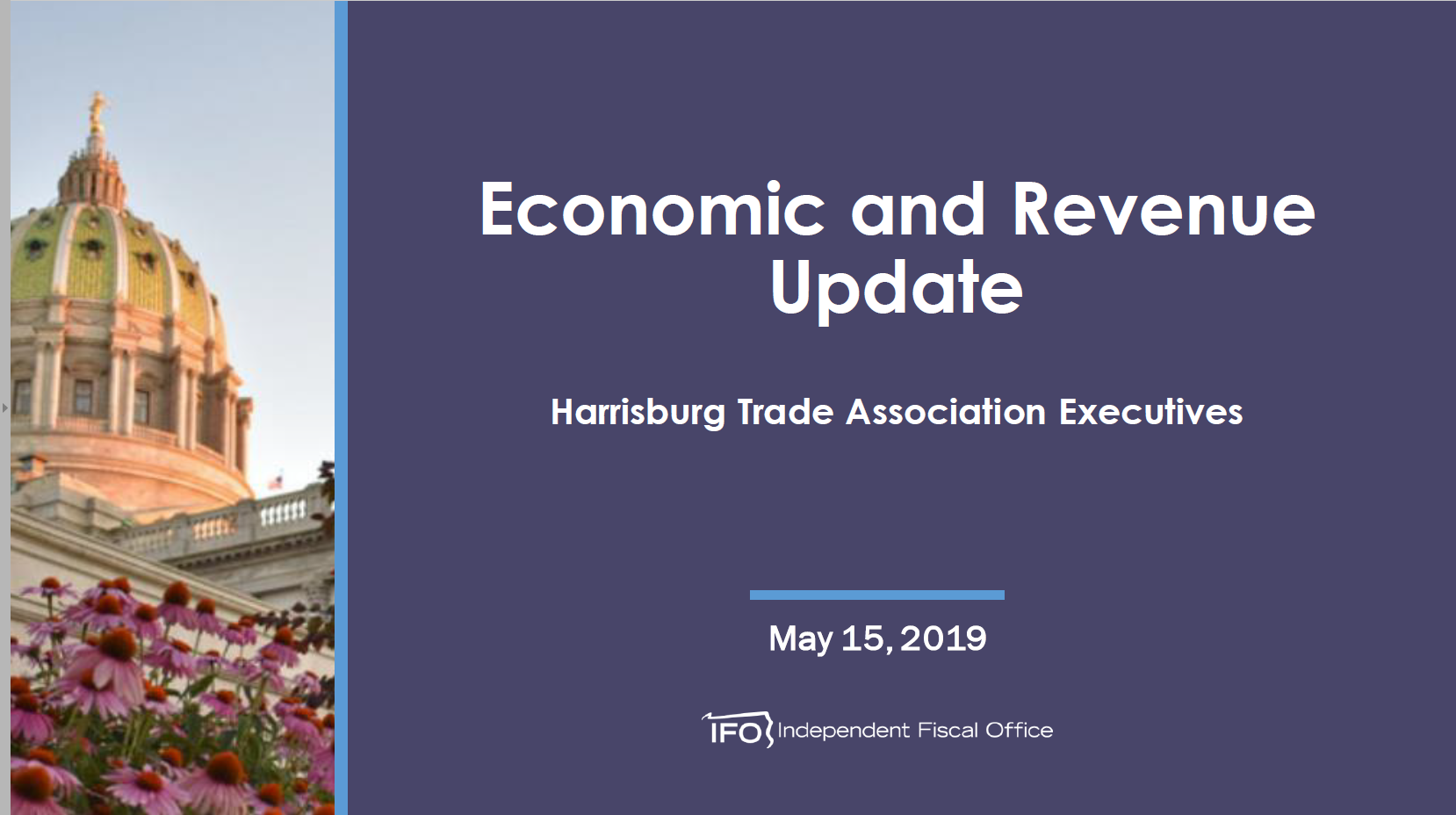 May 16, 2019 | News Stand & Other
Director Matthew Knittel made a brief presentation to the Harrisburg Trade Association Executives on recent revenue and economic trends for the U.S. and Pennsylvania.
---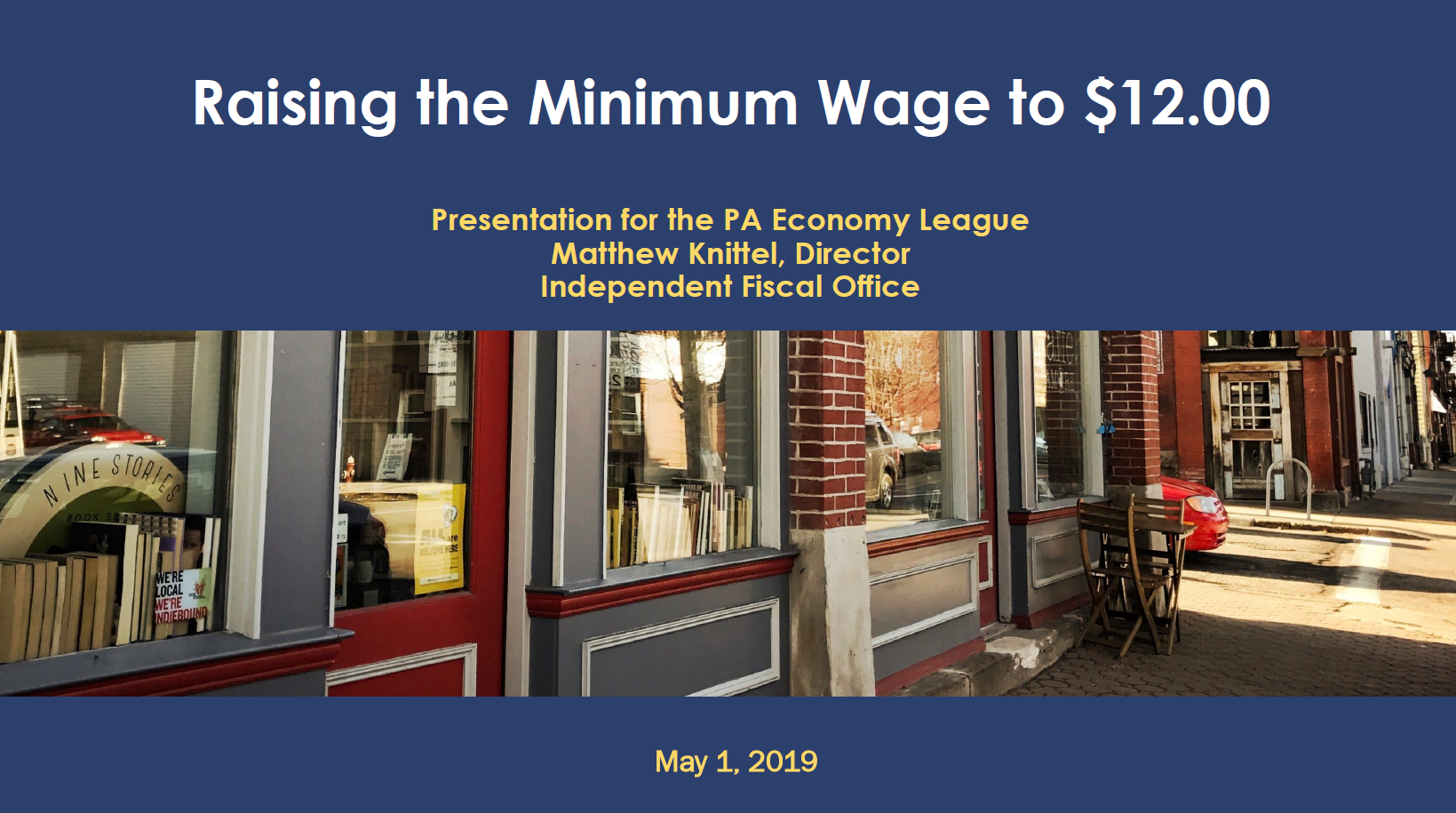 May 01, 2019 | News Stand & Other
In partnership with the Pennsylvania Economy League, Director Matthew Knittel and Deputy Director Brenda Warburton will make multiple presentations on raising the state minimum wage to $12.00 per hour. The presentation examines the proposed minimum wage's impact on employment, worker incomes, prices and state spending.
---