IFO Releases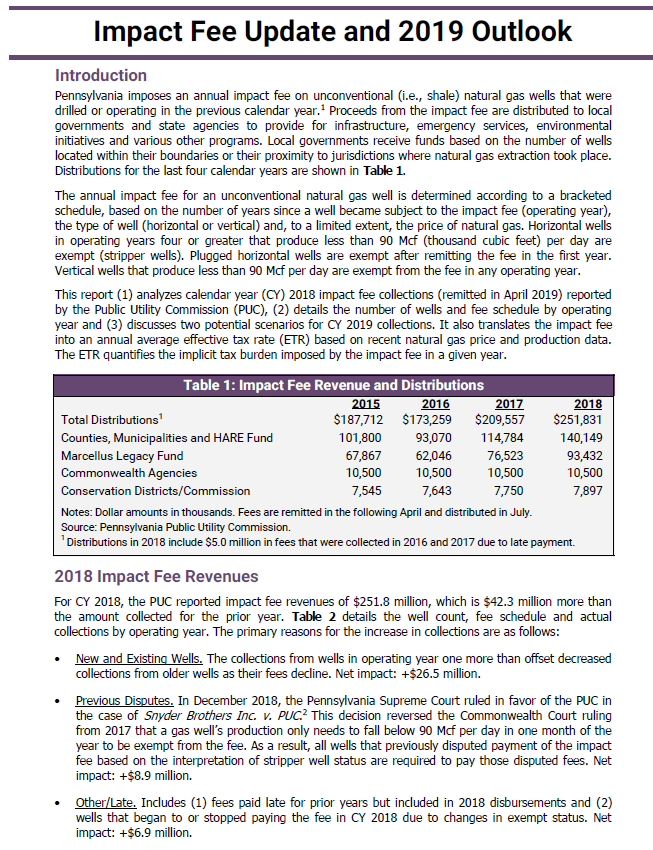 June 28, 2019 | Natural Gas
This report examines impact fee collections for 2018 and provides an outlook for 2019.
---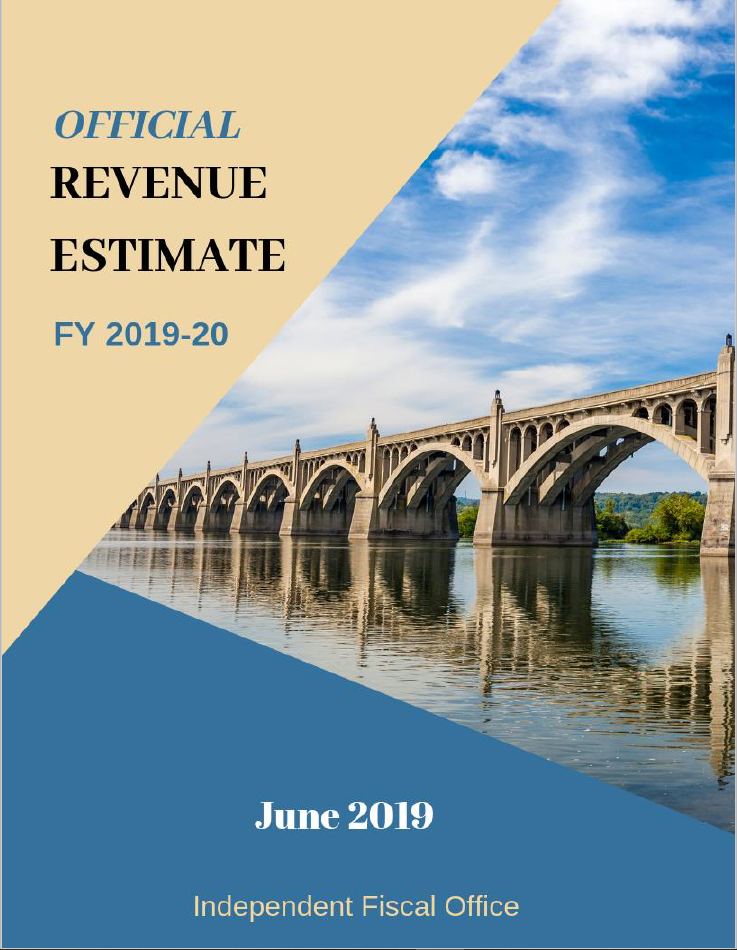 June 21, 2019 | Revenue Estimates
This report provides revised revenue estimates for FY 2018-19 and official estimates for FY 2019-20 related to the General Fund, Motor License Fund, Lottery Fund and federal funds subject to appropriation.
---
June 20, 2019 | News Stand & Other
The June edition of our monthly newsletter - The IFO News Stand. The new release highlights links to recent articles and reports that provide insight into state or national economic, demographic, budget and tax revenue trends.
---
June 11, 2019 | News Stand & Other
Deputy Director Brenda Warburton gave a presentation to the Pennsylvania Institute of Certified Public Accountants regarding an update on Pennsylvania's budget and economic landscape.
---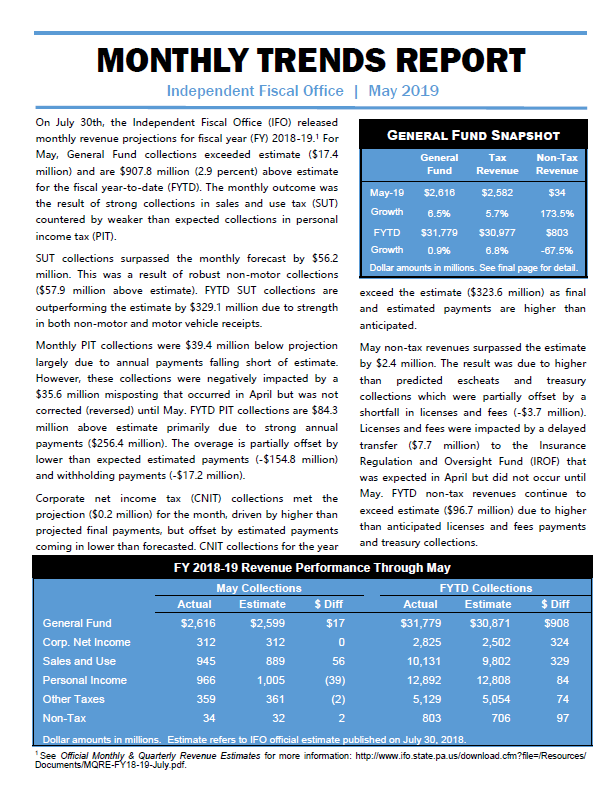 June 03, 2019 | Revenue & Economic Update
The Commonwealth collected $2.62 billion in General Fund revenues for May, an increase of $160.4 million (6.5%) compared to May 2018. Fiscal year-to-date revenues are $31.78 billion, an increase of $296.2 million (0.9%) from the prior year.
---