IFO Releases
July 26, 2019 | Revenue Estimates
This report examines the performance of IFO revenue estimates for the past seven budget cycles.
---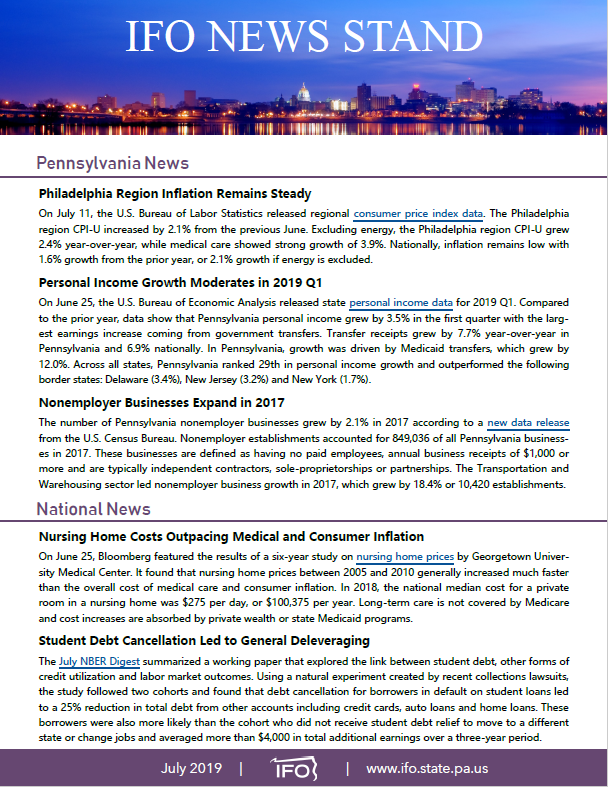 July 18, 2019 | News Stand & Other
The July edition of our monthly newsletter - The IFO News Stand. The new release highlights links to recent articles and reports that provide insight into state or national economic, demographic, budget and tax revenue trends.
---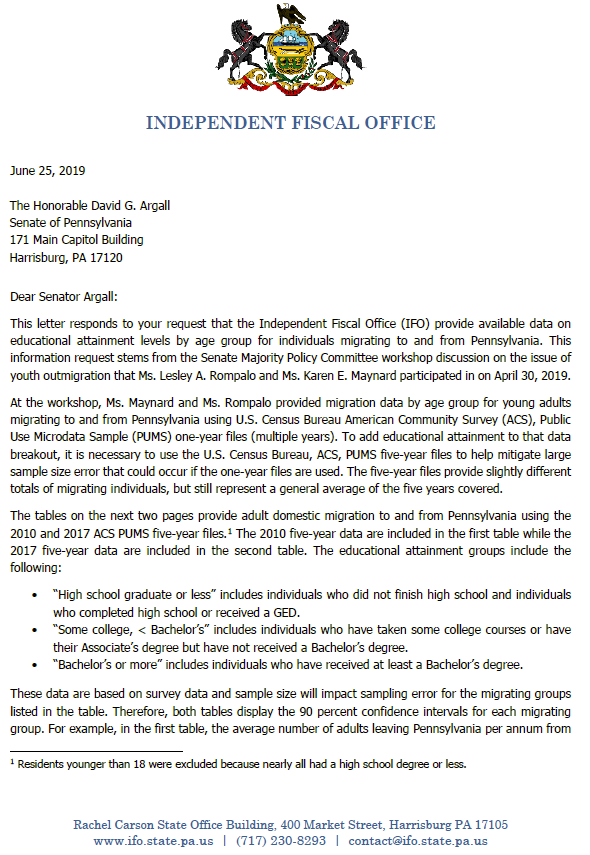 July 02, 2019 | News Stand & Other
In response to a legislative request, the IFO has posted a letter that provides data on educational attainment levels by age group for individuals migrating to and from Pennsylvania.
---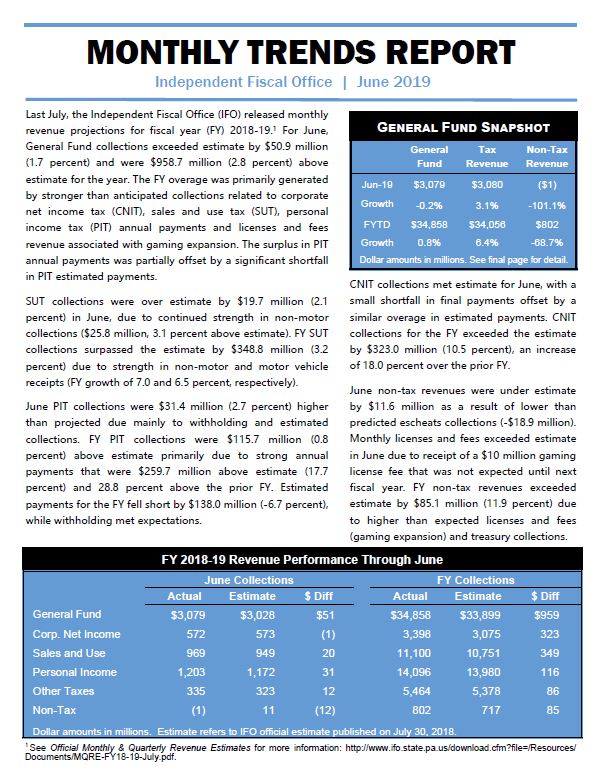 July 01, 2019 | Revenue & Economic Update
The Commonwealth collected $3.08 billion in General Fund revenues for June, a decrease of $5.3 million (-0.2%) compared to June 2018. Fiscal year revenues were $34.86 billion, an increase of $290.9 million (0.8%) from the prior year.
---