IFO Releases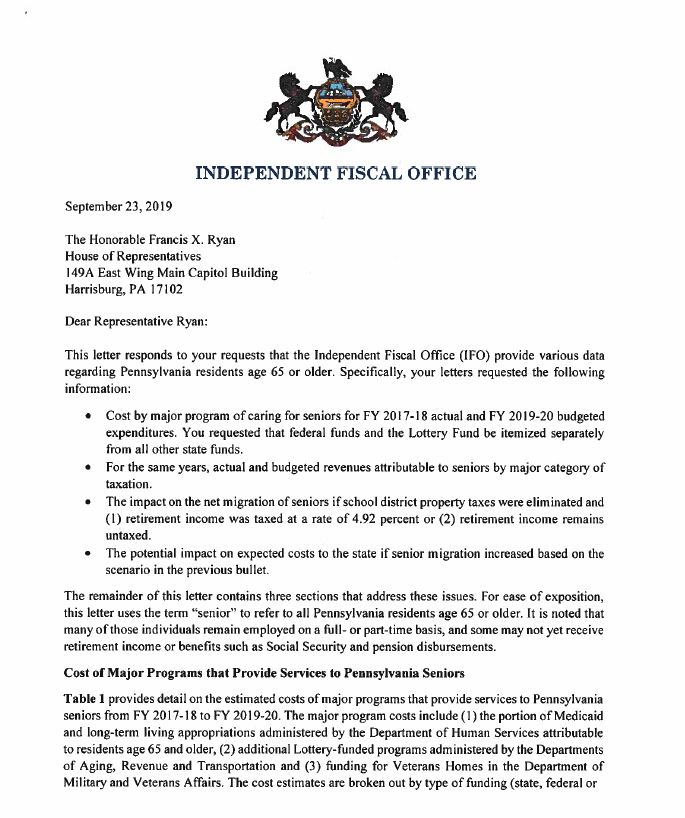 September 27, 2019 | News Stand & Other
In response to a legislative request, the IFO transmitted a letter that analyzes (1) state spending dedicated to seniors, (2) the share of certain tax revenues remitted by seniors and (3) potential changes in senior migration patterns due to proposed tax law changes.
---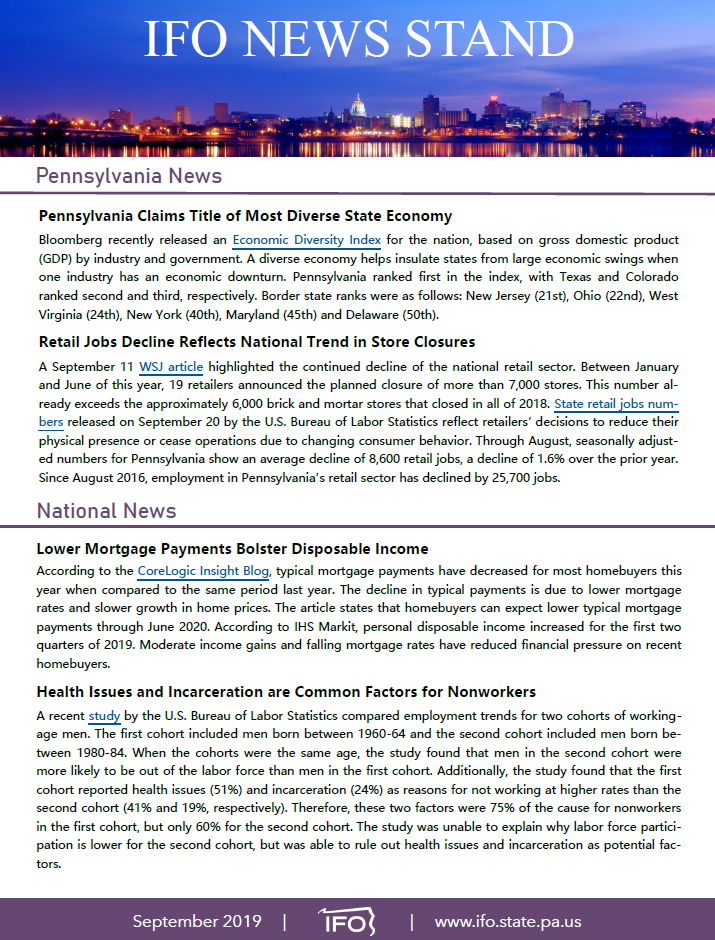 September 25, 2019 | News Stand & Other
The September edition of our monthly newsletter - The IFO News Stand. The release includes links to recent articles and reports that provide insight into state or national economic, demographic and fiscal trends.
---