IFO Releases
December 16, 2020 | Revenue & Economic Update
The December edition of our Monthly Economic Update includes links to recent articles and reports that provide insight into state or national economic, demographic and fiscal trends.
---
December 09, 2020 | News Stand & Other
Director Matthew Knittel provided an economic update to the PA Association of Community Bankers.
Tags: economic, presentation, revenue
---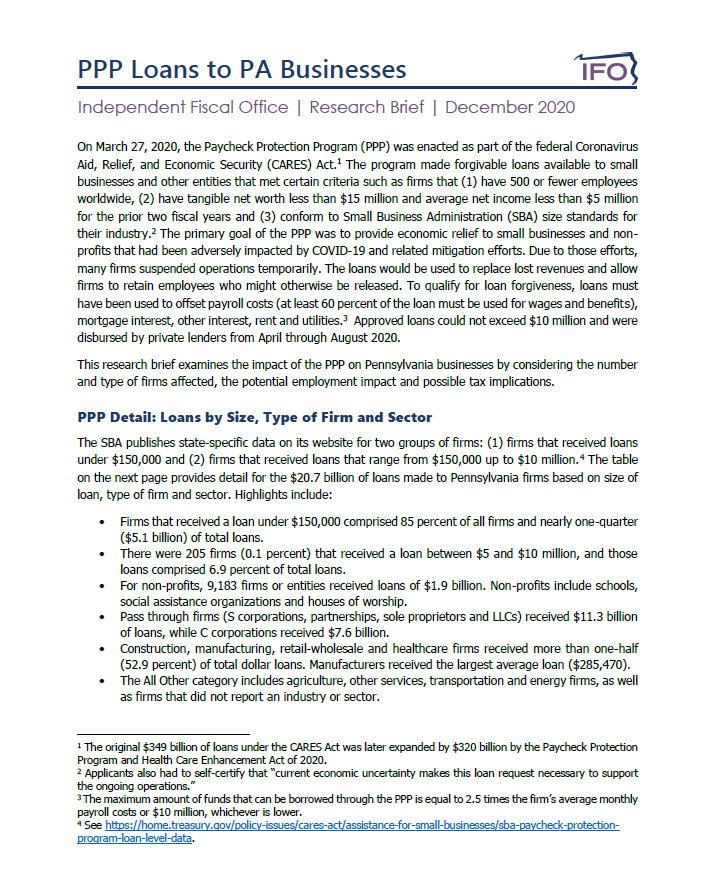 December 08, 2020 | News Stand & Other
This research brief examines the impact of the PPP on Pennsylvania businesses by considering the number and type of firms affected, the potential employment impact and possible tax implications.
Tags: businesses, employment, ppp, tax
---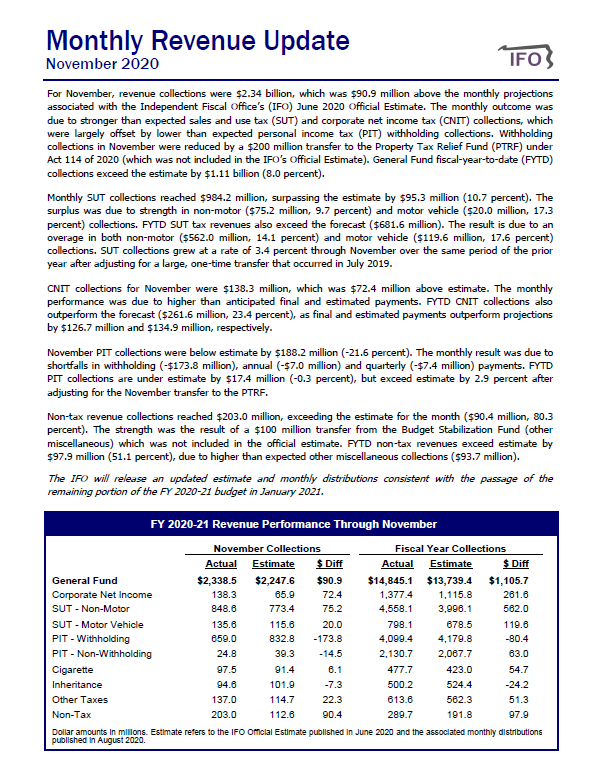 December 01, 2020 | Revenue & Economic Update
The Commonwealth collected $2.34 billion in General Fund revenues for November, a decrease of $18.3 million (-0.8%) compared to November 2019.
---