IFO Releases
November 14, 2019 | Revenue Estimates
Click on the hyperlink above to access the full report, three presentations and press release.
---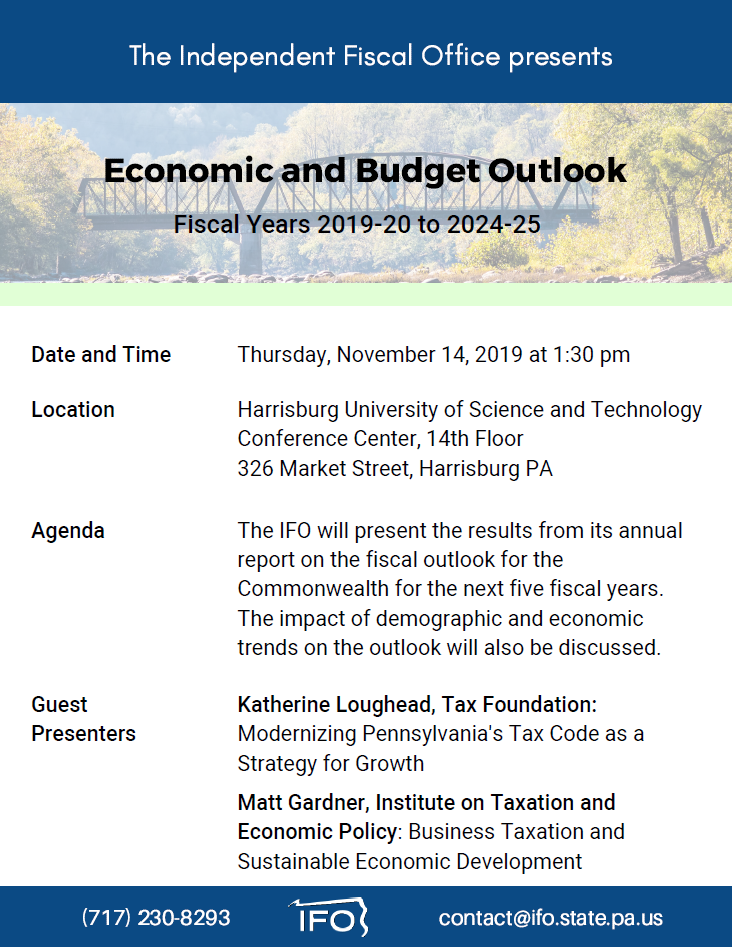 November 06, 2019 | Revenue Estimates
Announcement: The IFO will present its Five-Year Economic and Budget Outlook at 1:30 p.m. on November 14th at Harrisburg University. The Tax Foundation and ITEP will also make presentations on Pennsylvania's tax and business climate.
---