Includes statutorily required revenue estimates released in May or June, November and January each year.
Includes special reports requested by the General Assembly and IFO Research Briefs.
Monthly General Fund revenue collections by tax source. Monthly and quarterly economic indicators for the U.S. and Pennsylvania.
Mid-Year Public Briefing
January 17, 2018 | Revenue Estimates
The Independent Fiscal Office will release a mid-year update for General Fund revenues for FY 2017-18. The presentation will also include a discussion of the impact of federal tax law changes on the state economy and tax revenues and a preliminary revenue outlook for FY 2018-19.
---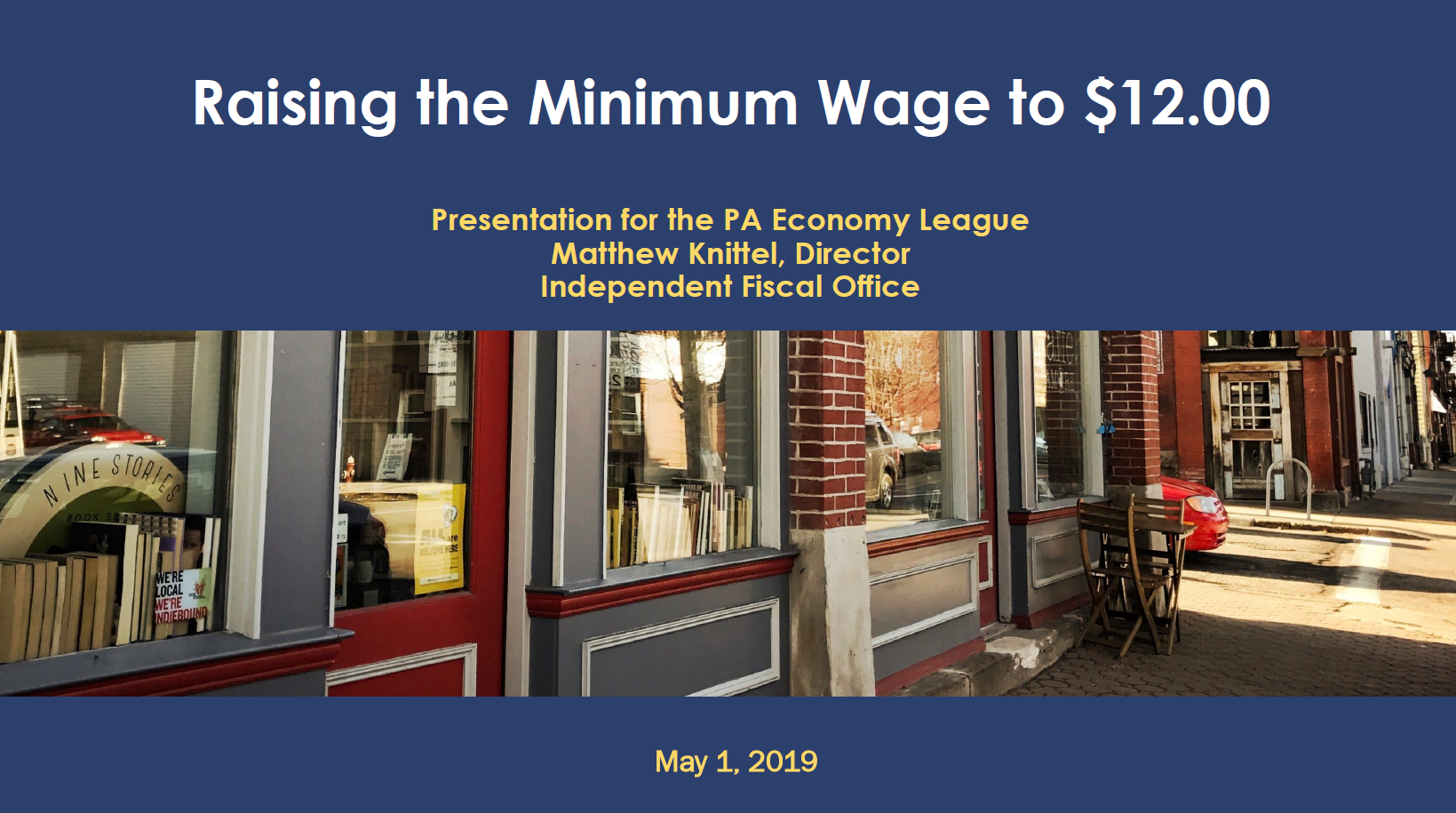 December 2017
January 02, 2018 | Monthly Trends Reports
The Commonwealth collected $2.8 billion in General Fund revenues for December, an increase of $198.1 million (7.6%) compared to December 2016. Fiscal year-to-date revenues were $14.2 billion, an increase of $775.8 million (5.8%) from the prior year.
---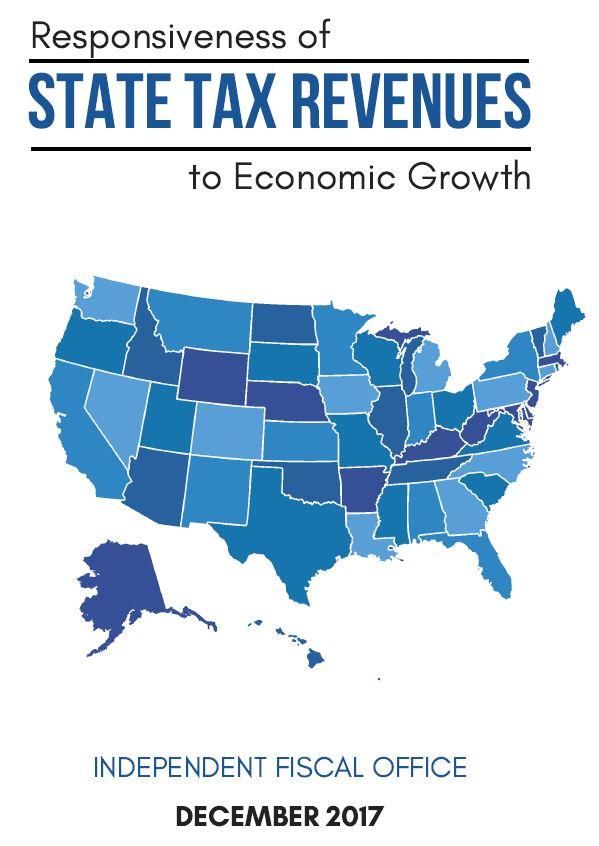 Responsiveness of State Tax Revenues to Economic Growth
December 26, 2017 | Research Briefs and Special Reports
In response to a legislative request, the IFO compared the growth of state tax revenues to certain economic metrics to ascertain the responsiveness of revenues to economic growth across states.
---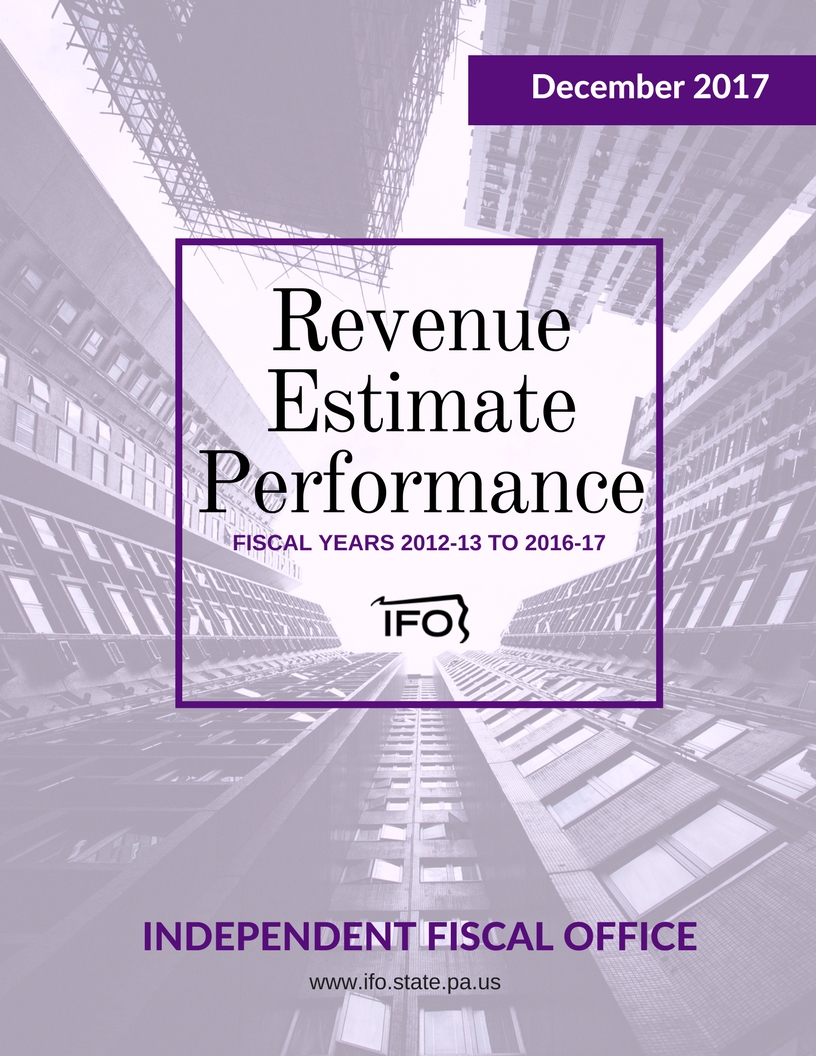 December 22, 2017 | Revenue Estimates
Examination of the performance of IFO revenue estimates for the past five budget cycles (December 2017).
---
Updated Monthly and Quarterly Revenue Estimates
December 21, 2017 | Revenue Estimates
This report provides updated revenue distributions based on the estimates contained in the Official Monthly and Quarterly Revenue Estimates for Fiscal Year 2017-18 published by the IFO on August 10, 2017. The updated distributions reflect the statutory changes enacted with the state budget.