Includes statutorily required revenue estimates released in May or June, November and January each year.
Includes special reports requested by the General Assembly and IFO Research Briefs.
Monthly General Fund revenue collections by tax source. Monthly and quarterly economic indicators for the U.S. and Pennsylvania.
A Review of Overtime Paid to Nurses in the Department of Corrections
December 13, 2017 | Research Briefs and Special Reports
In response to a legislative request, the IFO reviewed overtime paid to nurses employed by the Department of Corrections (DOC).
---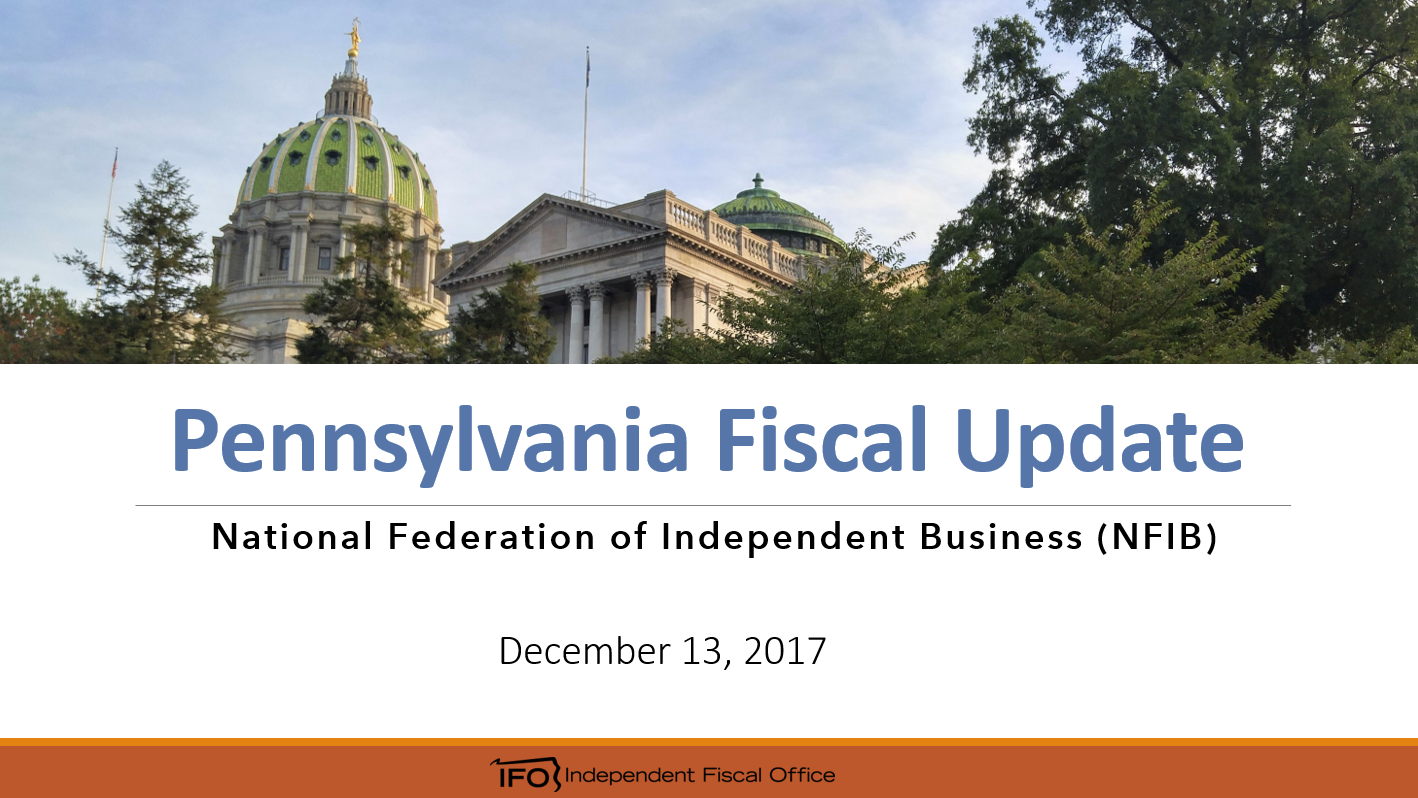 December 13, 2017 | Presentations
Director Matthew Knittel made a presentation to the National Federation of Independent Business (NFIB) to provide background on the IFO and an update on Pennsylvania's short- and long-term budget outlook.
---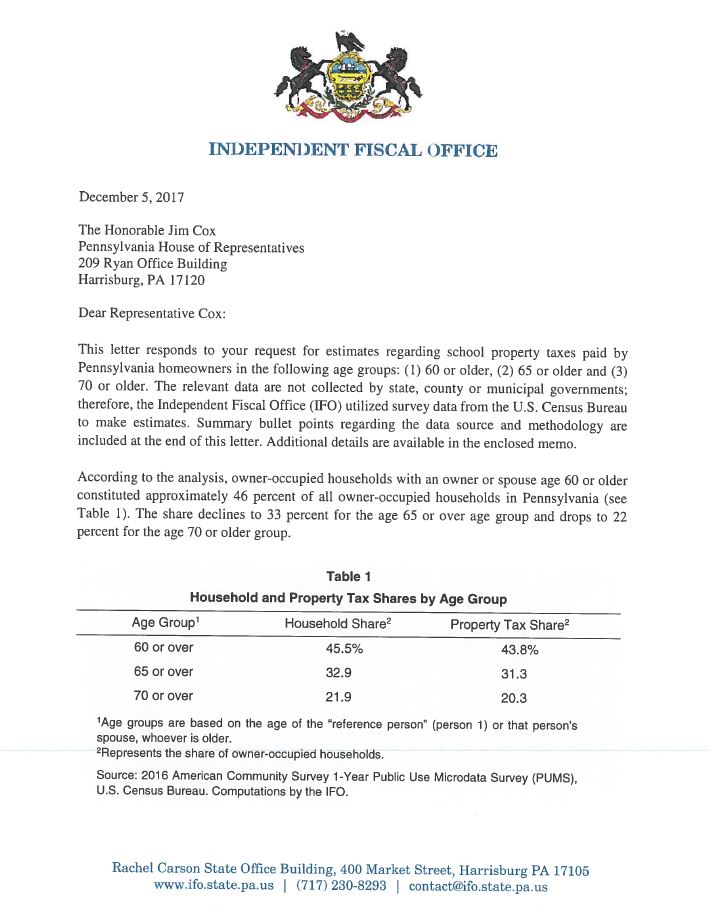 School Property Taxes; Households Age 60, 65 and 70 or Older
December 11, 2017 | Research Briefs and Special Reports
In response to a legislative request, the IFO analyzed data from the American Community Survey (ACS) to estimate the share of school property taxes paid by households in which the householder (or spouse, if applicable) had attained the ages 60 or over, 65 or over and 70 or over. The analysis applies the shares derived from the ACS to estimated school district property tax collections attributable to homestead properties for FY 2015-16 to further estimate the dollar amounts paid by such households.
---
Natural Gas Production Report, 2017 Q3
December 07, 2017 | Natural Gas Reports
This report for the third quarter of 2017 and the calendar year uses data collected by the PA Department of Environmental Protection to develop statewide and county-level tabulations of production volume and well counts.
---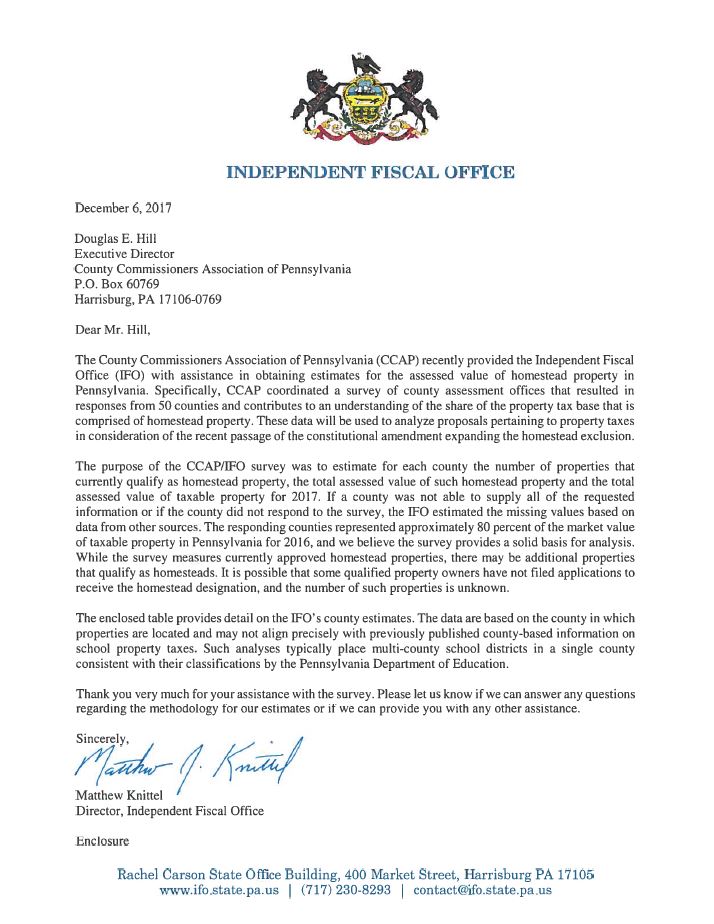 County Homestead Detail
December 06, 2017 | Research Briefs and Special Reports
As an extension of its recent research relating to property taxes, the IFO has released additional data regarding homestead property. Estimates for the numbers and assessed values of homestead properties by county are based, in large part, on the results of a survey of county assessment offices. The County Commissioners Association of Pennsylvania provided valuable assistance by coordinating the survey.