Includes statutorily required revenue estimates released in May or June, November and January each year.
Includes special reports requested by the General Assembly and IFO Research Briefs.
Monthly General Fund revenue collections by tax source. Monthly and quarterly economic indicators for the U.S. and Pennsylvania.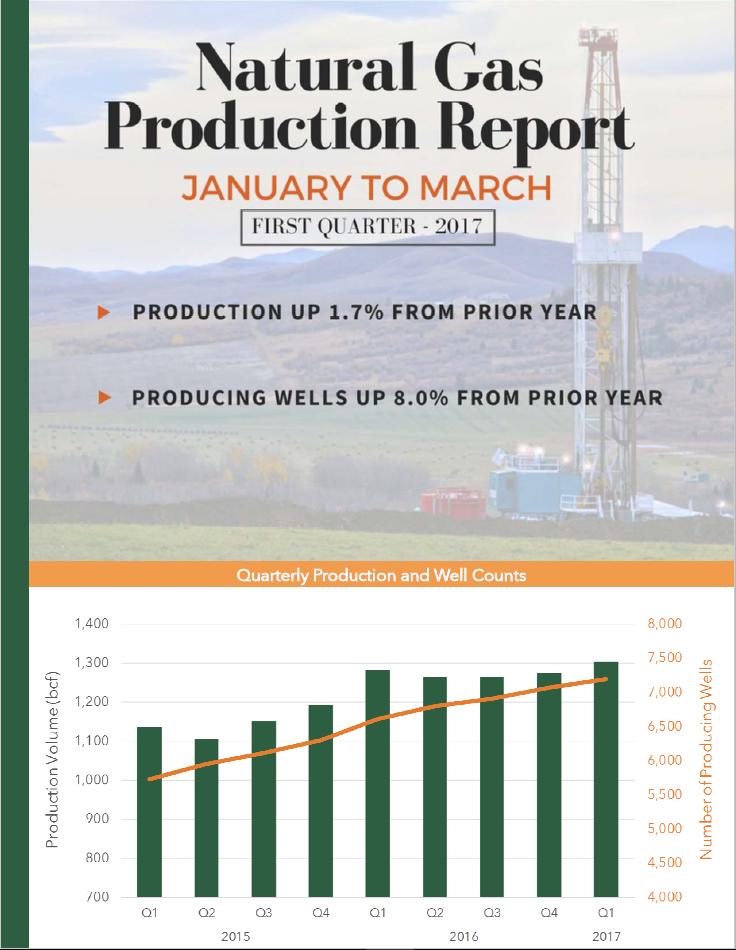 May 22, 2017 | Natural Gas Reports
This report for the first quarter of 2017 and the calendar year uses data collected by the PA Department of Environmental Protection to develop statewide and county-level tabulations of production volume and well counts.
---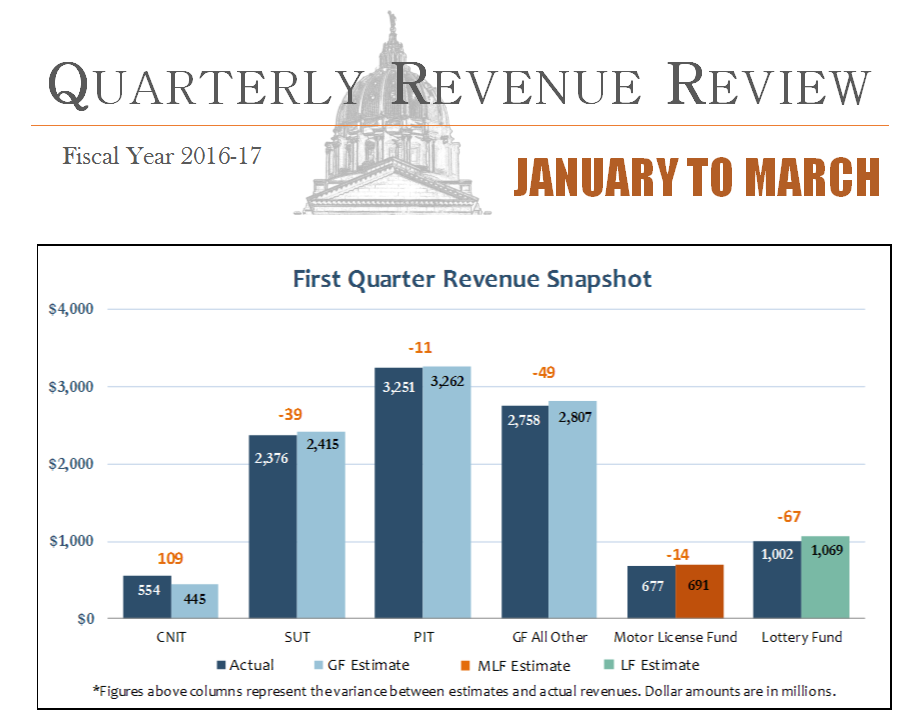 Quarterly Revenue Review 2017 Q1
May 05, 2017 | Revenue Estimates
The IFO produces this report to facilitate comparison of its quarterly revenue estimates with actual revenue collections. The report also provides context for the variances between estimates and actual collections.
---
An Overview of School District Property Tax Reform
May 04, 2017 | Presentations
Throughout May, Director Matt Knittel and Deputy Director Mark Ryan will make five presentations on the potential implications of school district property tax reform. The events are sponsored by the Pennsylvania Economy League and will take place at the various locations listed below.
Click the following links for additional details:
READING Thursday May 4th 7:30-9:00am
WILLIAMSPORT Friday May 5th 12:00-1:30pm
YORK Thursday May 11th 12:00-1:30pm
WILKES-BARRE Friday May 12th 12:00-1:30pm
LEHIGH VALLEY Friday May 19th 12:00-1:30pm
---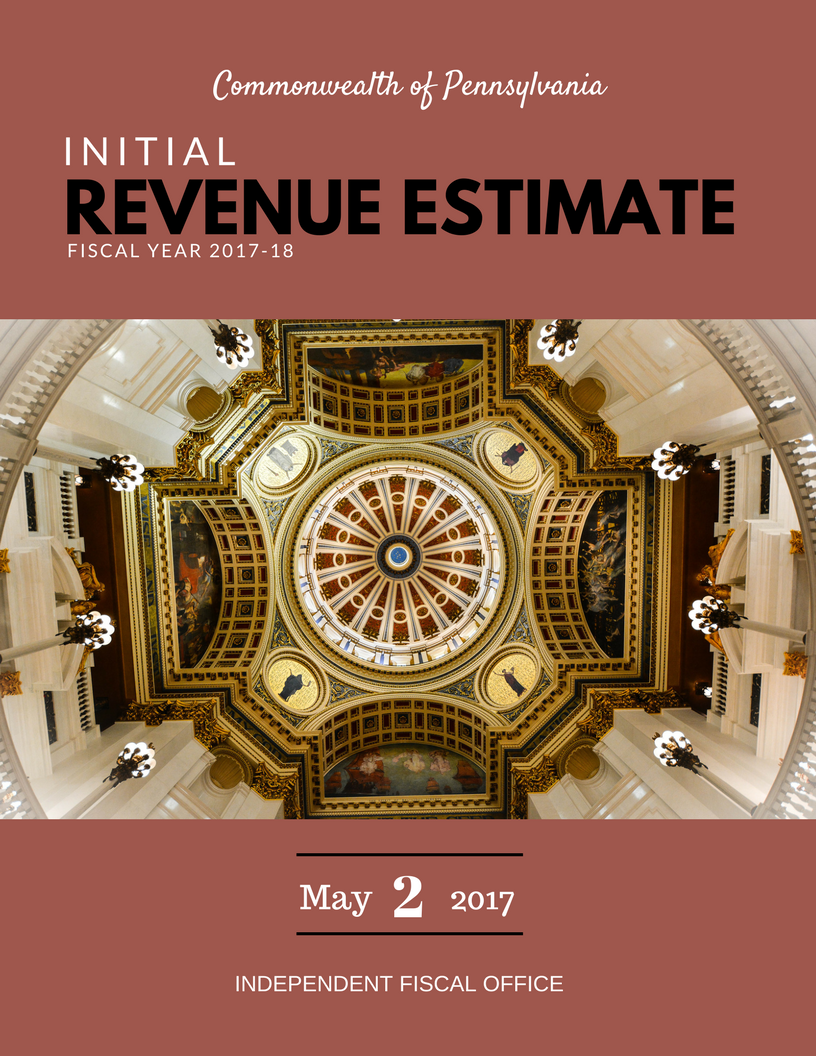 May 02, 2017 | Revenue Estimates
The initial revenue estimate for FY 2017-18 and updated estimates for FY 2016-17.
---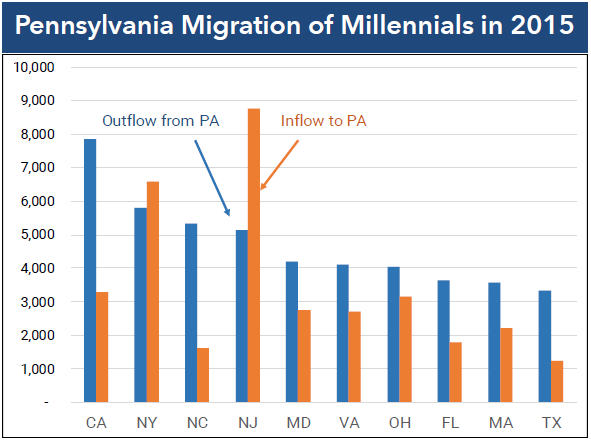 May 01, 2017 | Monthly Trends Reports
The Commonwealth collected $3.43 billion in General Fund revenues for April, a decrease of $227.0 million (-6.2%) compared to April 2016. Fiscal year-to-date revenues were $25.82 billion, a decrease of $73.1 million (-0.3%) from the prior year.