Includes statutorily required revenue estimates released in May or June, November and January each year.
Includes special reports requested by the General Assembly and IFO Research Briefs.
Monthly General Fund revenue collections by tax source. Monthly and quarterly economic indicators for the U.S. and Pennsylvania.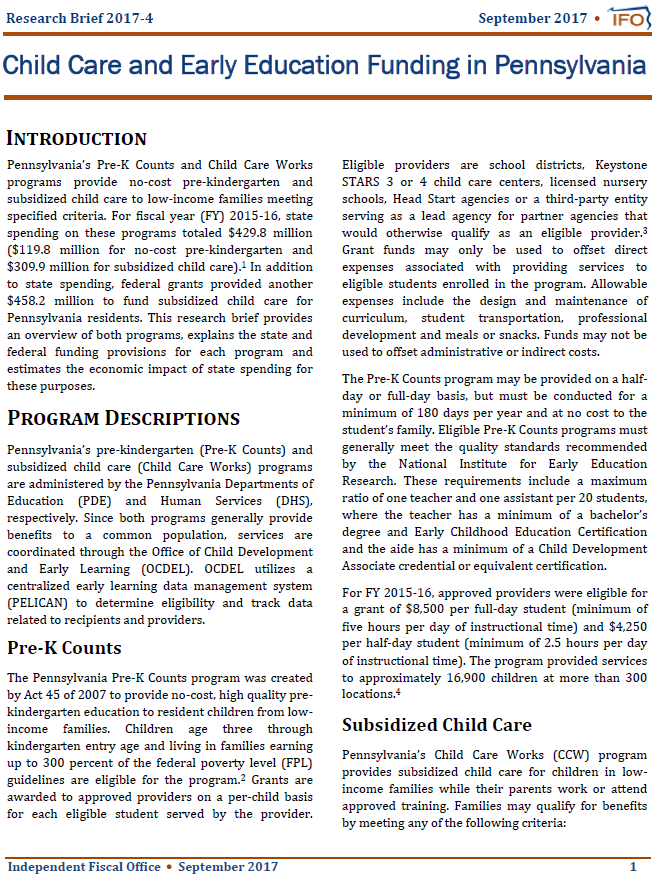 Child Care and Early Education Funding in Pennsylvania
September 06, 2017 | Research Briefs and Special Reports
The report provides an overview of the economic impacts of state spending on subsidized child care and no-cost pre-kindergarten programs in Pennsylvania.
---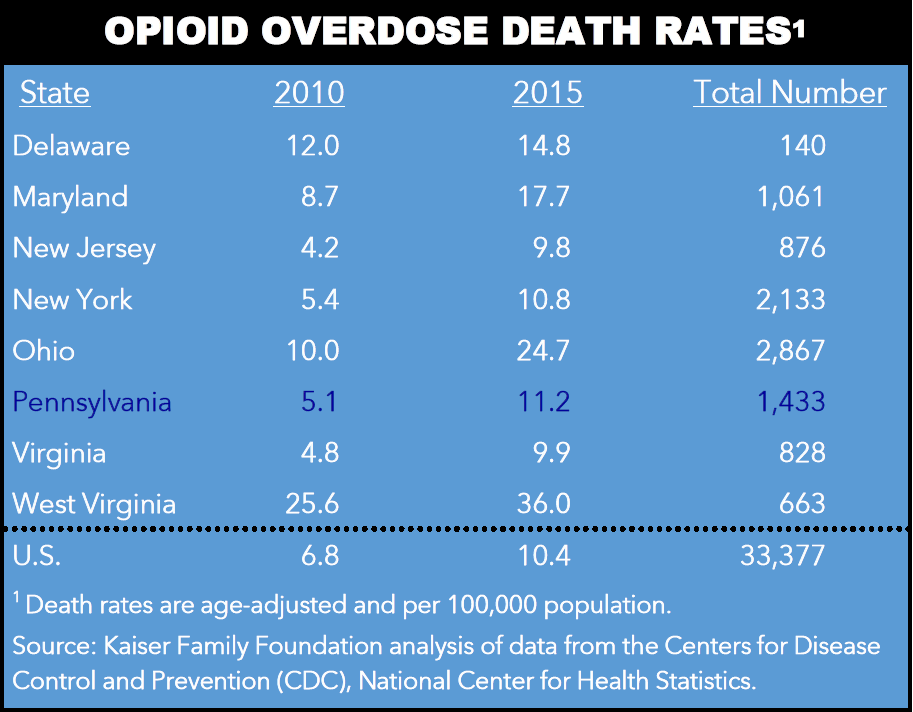 September 01, 2017 | Monthly Trends Reports
The Commonwealth collected $2.1 billion in General Fund revenues for August, an increase of $113.5 million (5.6%) compared to August 2016. Fiscal year-to-date revenues were $4.2 billion, an increase of $226.0 million (5.7%) from the prior year.
---
IFO State Government Committee Hearing
August 30, 2017 | Other Documents and Requests
Director Matthew Knittel will testify in front of the House of Representatives' State Government Committee to provide the committee with information regarding the IFO's administration of laws under the jurisdiction of the State Government Committee.
---
Natural Gas Production Report, 2017 Q2
August 29, 2017 | Natural Gas Reports
This report for the second quarter of 2017 and the calendar year uses data collected by the PA Department of Environmental Protection to develop statewide and county-level tabulations of production volume and well counts.
---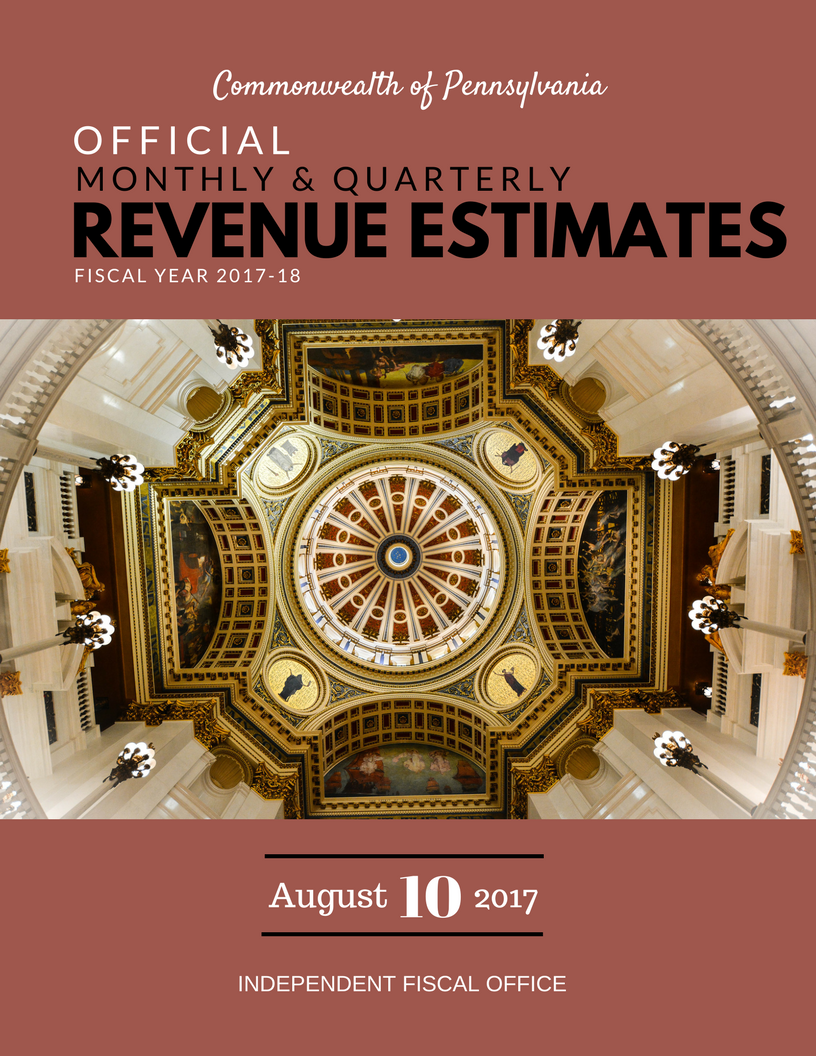 Monthly and Quarterly Revenue Estimates
August 10, 2017 | Revenue Estimates
This report provides preliminary revenue distributions based on the FY 2017-18 projections contained in the Official Revenue Estimate published by the IFO on June 15, 2017. They do not reflect any potential statutory changes that may be enacted with the state budget.