IFO Releases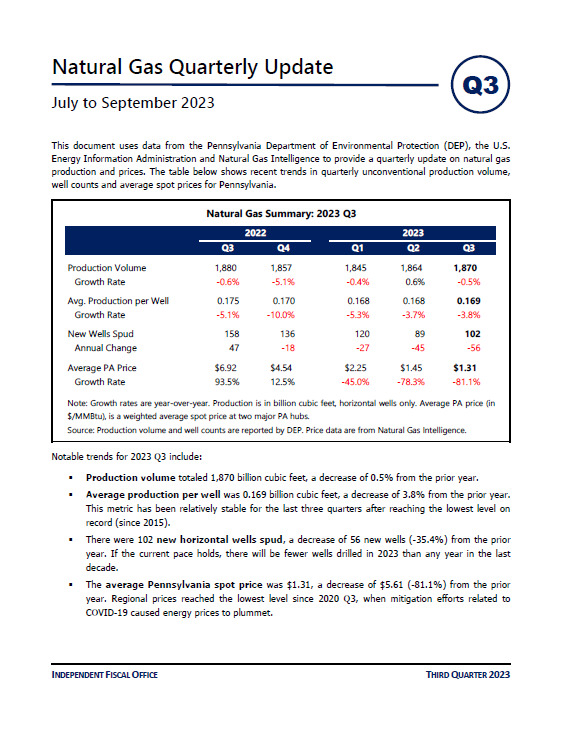 December 04, 2023 | Energy
This document uses data from the Pennsylvania Department of Environmental Protection, the U.S. Energy Information Administration and Natural Gas Intelligence to provide a quarterly update on recent trends in production volume, well counts and average spot prices.
Tags: gas, natural, production
---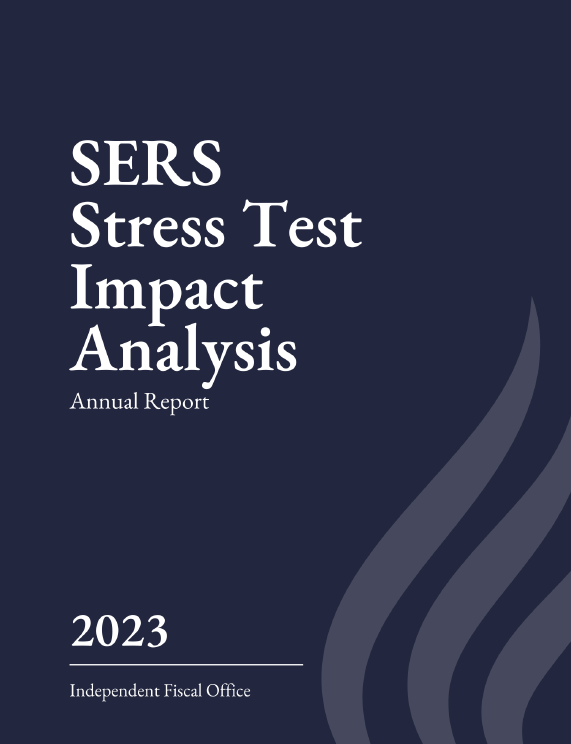 December 01, 2023 | Pension Analysis
Pursuant to Act 128 of 2020, the IFO issued a report that summarizes results from the State Employee Retirement System's (SERS) recent stress test report. Based on SERS baseline projections, the IFO projects that over the next 20 years, Commonwealth agencies will use $24.9 billion in General Fund revenues (2.0%) for employer pension contributions. Relative to baseline projections, the report also summarizes the impact from scenarios that allow investment performance to exceed and fall short of baseline assumptions and the issuance of an 8.3% cost-of-living adjustment (equal to a 13th monthly annuity each year).
---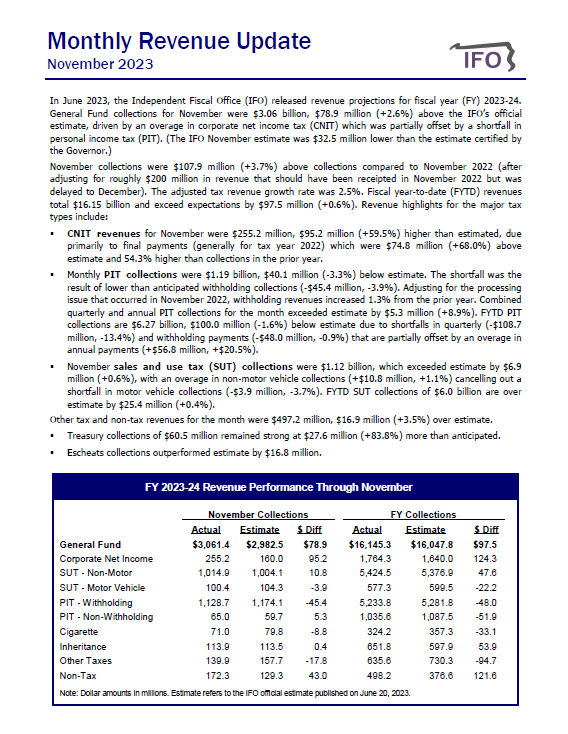 December 01, 2023 | Revenue & Economic Update
The Commonwealth collected $3.06 billion in General Fund revenues for November, an increase of $107.9 million (3.7%) compared to November 2022 (adjusted).
---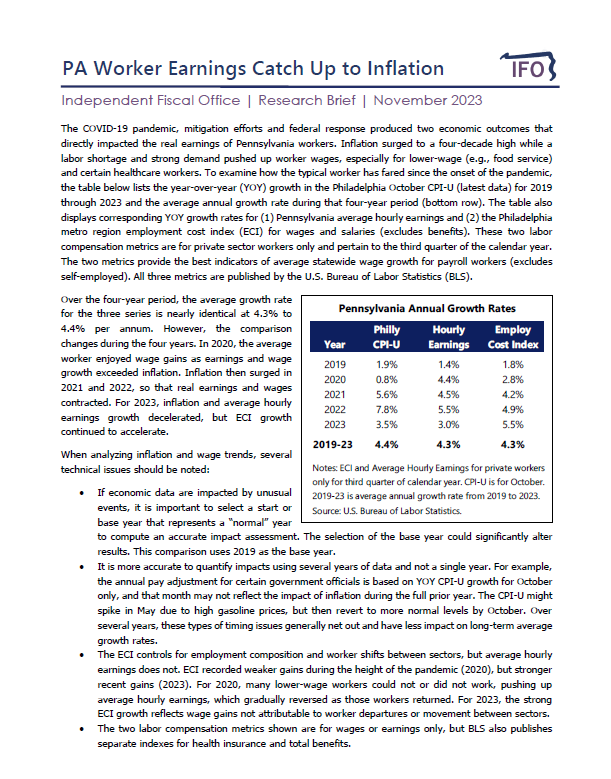 November 30, 2023 | Economics and Other
The COVID-19 pandemic caused an inflation surge and wage pressures due to worker shortages and strong demand. This research brief uses the latest published data to examine how those outcomes affected real wages and earnings for the average or typical Pennsylvania private sector worker.
---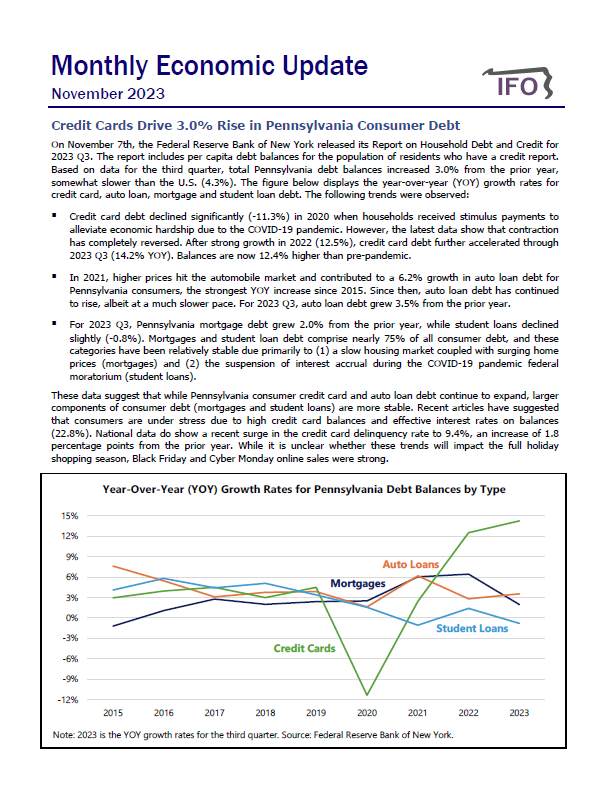 November 29, 2023 | Revenue & Economic Update
The Monthly Economic Update provides data and insight on current trends that impact the state economy.
---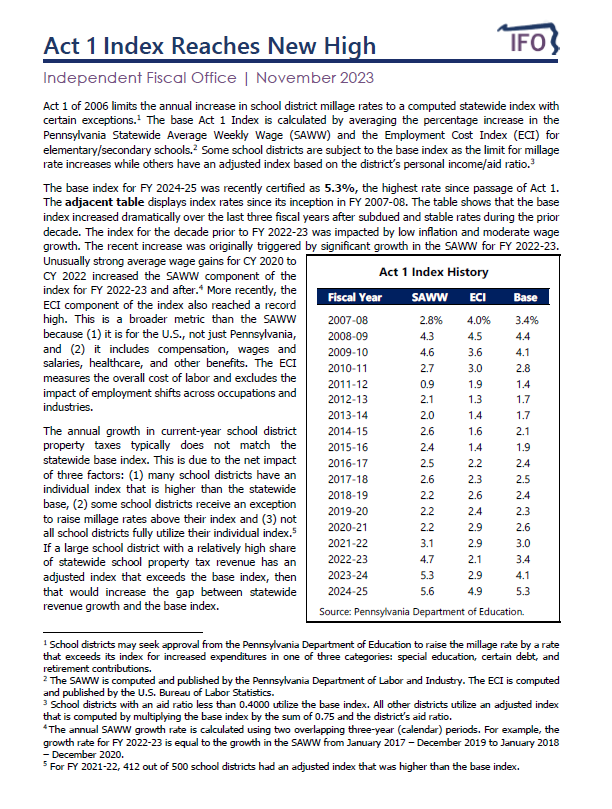 November 28, 2023 | Property Tax
The Act 1 index limits the annual increase in school district millage rates. For FY 24-25, PDE recently certified an all-time high value (5.3%). This report examines the factors that drive that outcome and provides projections through FY 28-29.
---
November 15, 2023 | Revenue Estimates
The Independent Fiscal Office (IFO) released its five-year Economic and Budget Outlook. Click the hyperlink above to view the report and presentations.
---
November 09, 2023 | Wage Contracts
This table provides an up-to-date summary of the recent wage contracts analyzed by the IFO. Additional estimates will be provided after the relevant contract detail has been transmitted to the IFO by the Office of Administration.
---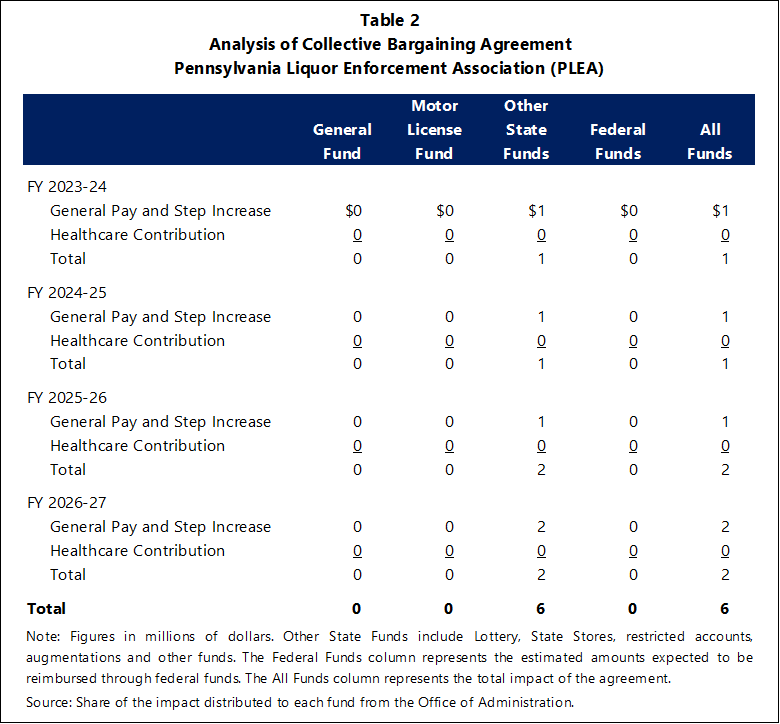 November 09, 2023 | Wage Contracts
This letter provides a fiscal impact analysis of the collective bargaining agreement between the Commonwealth of Pennsylvania and the Pennsylvania Liquor Enforcement Association (PLEA).
---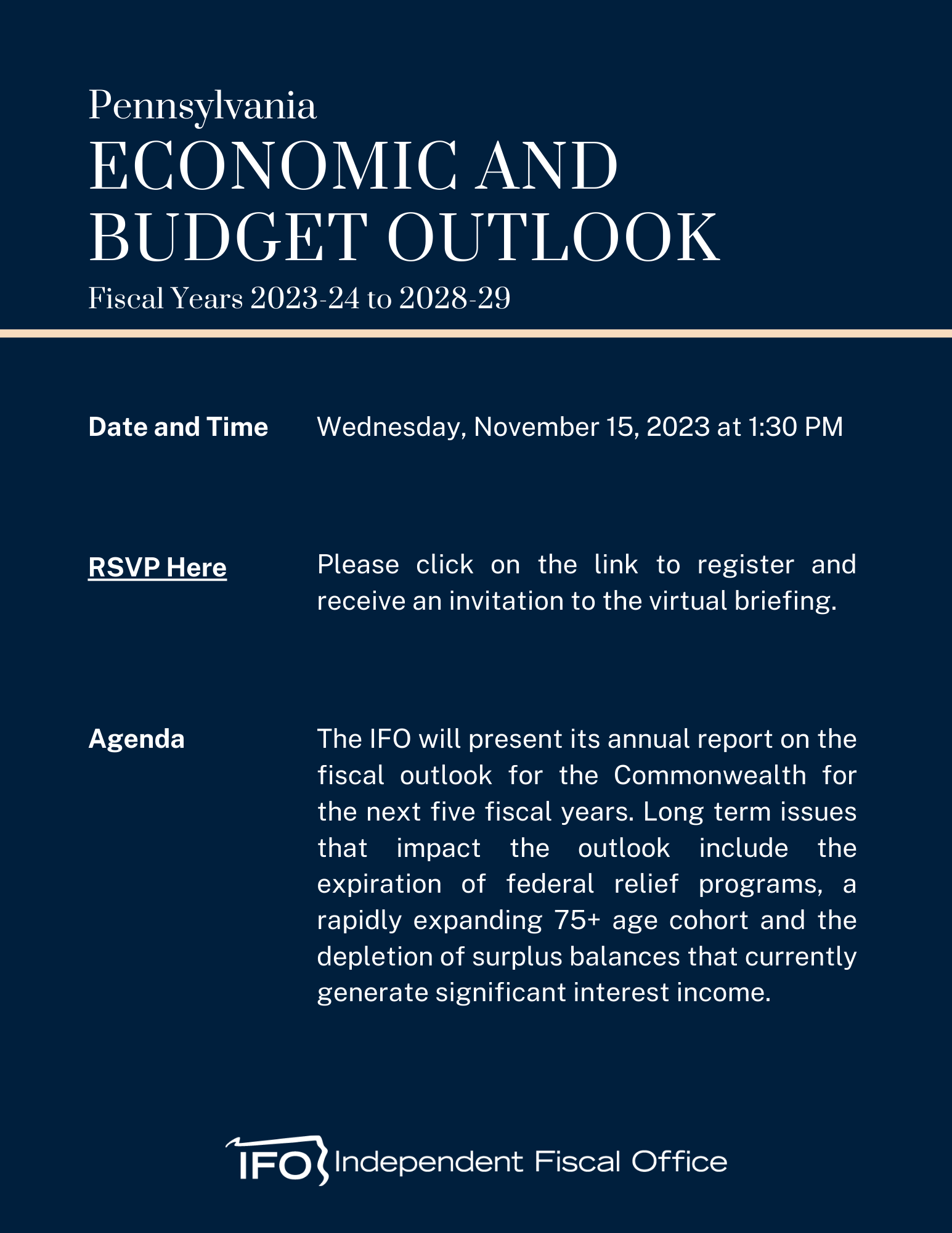 November 08, 2023 | Revenue Estimates
The IFO will release its long-term budget outlook for FY 2023-24 to FY 2028-29 on November 15 at 1:30 pm. Long-term issues that impact the outlook include the expiration of federal relief programs, a rapidly expanding 75+ age cohort and the depletion of surplus balances that currently generate significant interest income. See the announcement for a link to register for the presentation.
Tags: budget, economic, outlook, presentation
---