IFO Releases
January 18, 2019 | Tax Credit Review
Click on the hyperlink above to access the three tax credit reviews and presentation.
April 02, 2018 | Tax Credit Review
The IFO responds to a request regarding the Neighborhood Assistance Program Tax Credit.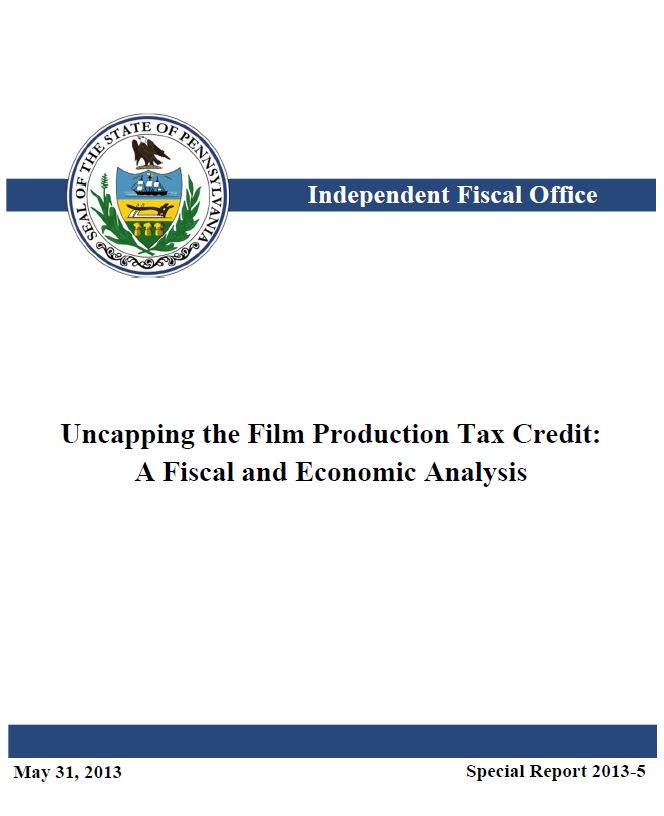 May 31, 2013 | Tax Credit Review
This report presents the results of an analysis performed by the Independent Fiscal Office (IFO) on the fiscal and economic impacts of eliminating the cap on Pennsylvania's film production tax credit (FPTC). The report also considers stand-alone tax credits for post-production and digital interactive media services.
---