Includes statutorily required revenue estimates released in May or June, November and January each year.
Includes special reports requested by the General Assembly and IFO Research Briefs.
Monthly General Fund revenue collections by tax source. Monthly and quarterly economic indicators for the U.S. and Pennsylvania.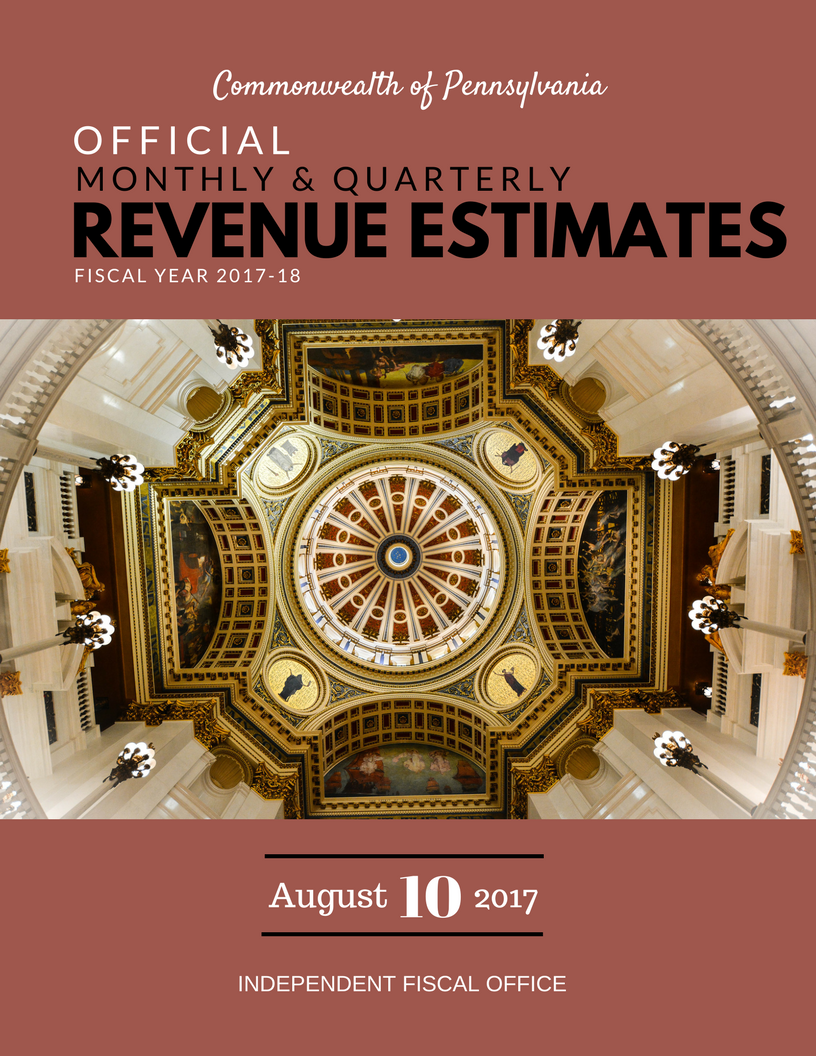 Monthly and Quarterly Revenue Estimates
August 10, 2017 | Revenue Estimates
This report provides preliminary revenue distributions based on the FY 2017-18 projections contained in the Official Revenue Estimate published by the IFO on June 15, 2017. They do not reflect any potential statutory changes that may be enacted with the state budget.
---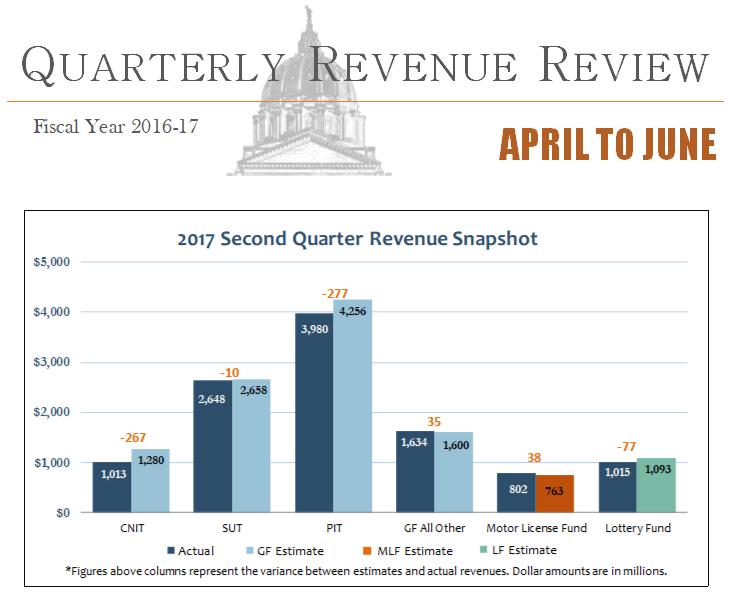 Quarterly Revenue Review 2017 Q2
August 02, 2017 | Revenue Estimates
The IFO produces this report to facilitate comparison of its quarterly revenue estimates with actual revenue collections. The report also provides context for the variances between estimates and actual collections.
---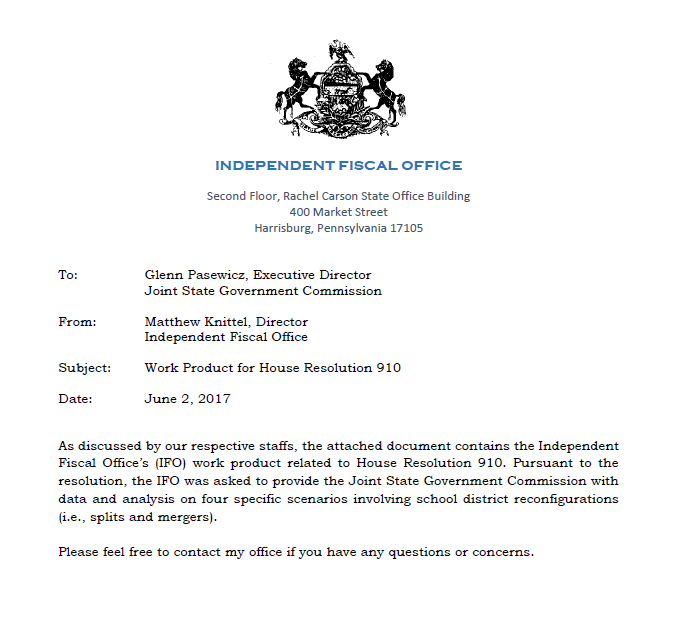 Memo to Joint State Government Commission (HR 910 of 2016)
August 01, 2017 | Other Documents and Requests
On June 2, 2017, the Independent Fiscal Office submitted a memo to the Joint State Government Commission containing work product for HR 910 of 2016. The linked document is a copy of that memo.
---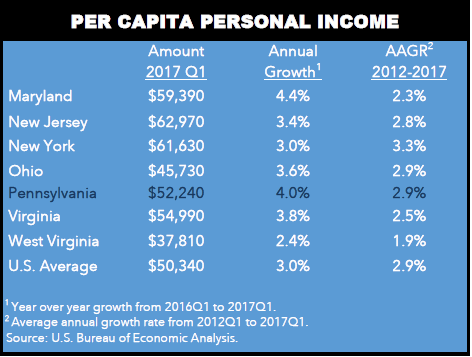 August 01, 2017 | Monthly Trends Reports
The Commonwealth collected $2.1 billion in General Fund revenues for July, an increase of $113 million (5.7%) compared to July 2016.
---
Impact Fee Update and 2017 Outlook
July 20, 2017 | Research Briefs and Special Reports
This research brief examines 2016 impact fee collections and natural gas production in Pennsylvania. It also provides an outlook for 2017.