Includes statutorily required revenue estimates released in May or June, November and January each year.
Includes special reports requested by the General Assembly and IFO Research Briefs.
Monthly General Fund revenue collections by tax source. Monthly and quarterly economic indicators for the U.S. and Pennsylvania.
June 15, 2017 | Revenue Estimates
FY 2017-18 official estimate and FY 2016-17 estimate revision (June 2017).
---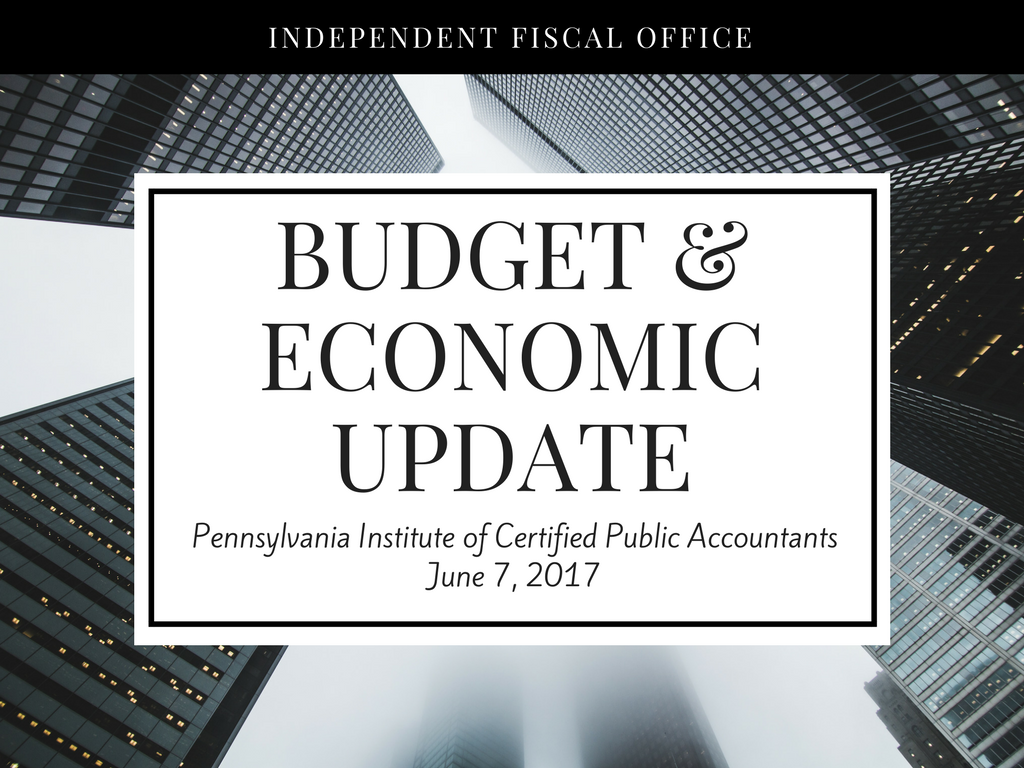 Budget and Economic Update
June 07, 2017 | Presentations
Director Matt Knittel provided a budget and economic update to the Pennsylvania Institute of Certified Public Accountants (PICPA).
---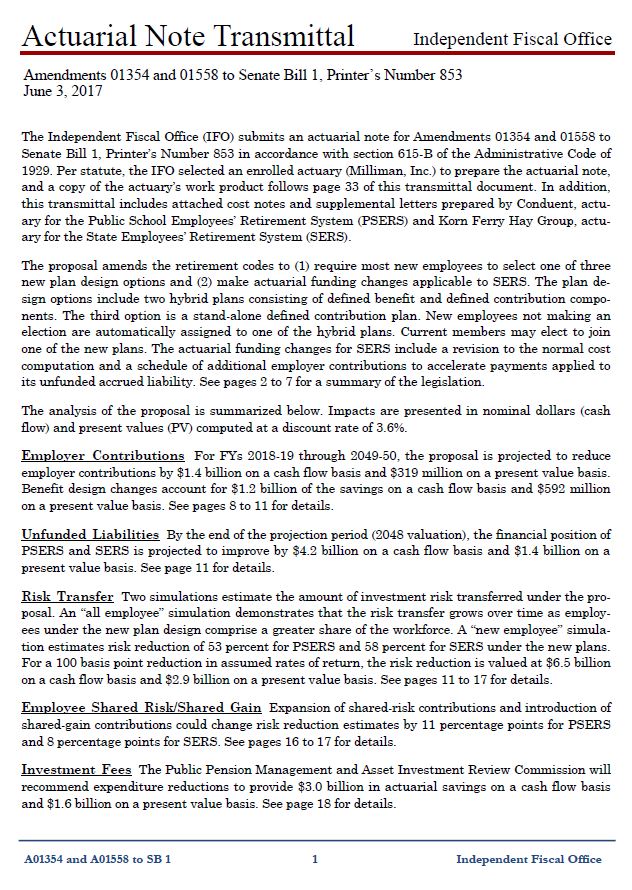 Actuarial Note for Senate Bill 1; A01354 and A01558
June 03, 2017 | Other Documents and Requests
The actuarial note analyzes a proposal to amend the Public School Employees' Retirement Code and the State Employees' Retirement Code to (1) require most new employees to select one of three new plan design options and (2) make certain actuarial funding changes. The plan design options include two hybrid plans consisting of defined benefit and defined contribution components. The third option is a stand-alone defined contribution plan.
On June 5, 2017 the IFO updated the actuarial note by clarifiying certain language in the summary of Senate Bill 1. A list of the changes is available here.
---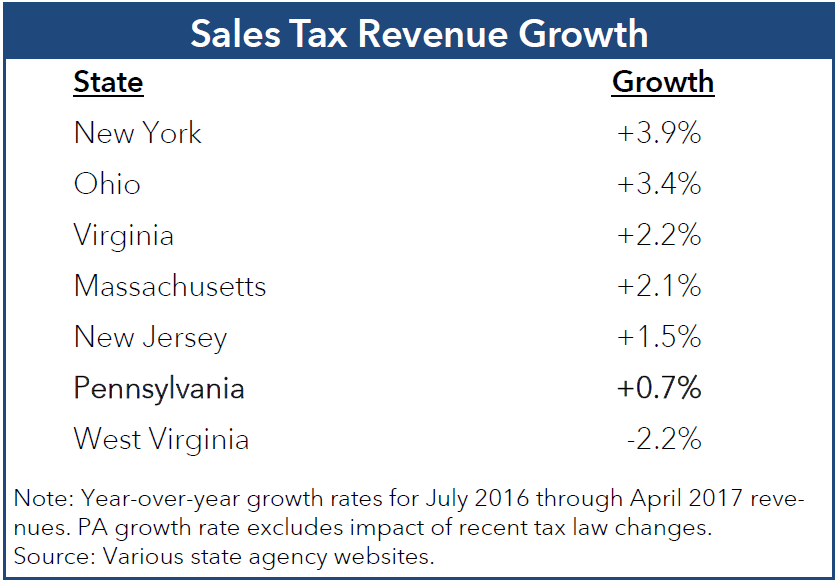 June 01, 2017 | Monthly Trends Reports
The Commonwealth collected $2.58 billion in General Fund revenues for May, an increase of $637 million (32.8%) compared to May 2016. Fiscal year-to-date revenues were $28.41 billion, an increase of $564 million (2.0%) from the prior year.
---
May 31, 2017 | Other Documents and Requests
This report uses data from the U.S. Census Bureau, the Internal Revenue Service (IRS) and the Federation of Tax Administrators to facilitate a comparison of state and local tax systems across the fifty states. The report examines (1) the relative state and local tax burden across states, (2) the distribution of state and local taxes across revenue sources (e.g., income, sales and property) and (3) state debt levels.