Includes statutorily required revenue estimates released in May or June, November and January each year.
Includes special reports requested by the General Assembly and IFO Research Briefs.
Monthly General Fund revenue collections by tax source. Monthly and quarterly economic indicators for the U.S. and Pennsylvania.
Impact Fee Update and 2017 Outlook
July 20, 2017 | Research Briefs and Special Reports
This research brief examines 2016 impact fee collections and natural gas production in Pennsylvania. It also provides an outlook for 2017.
---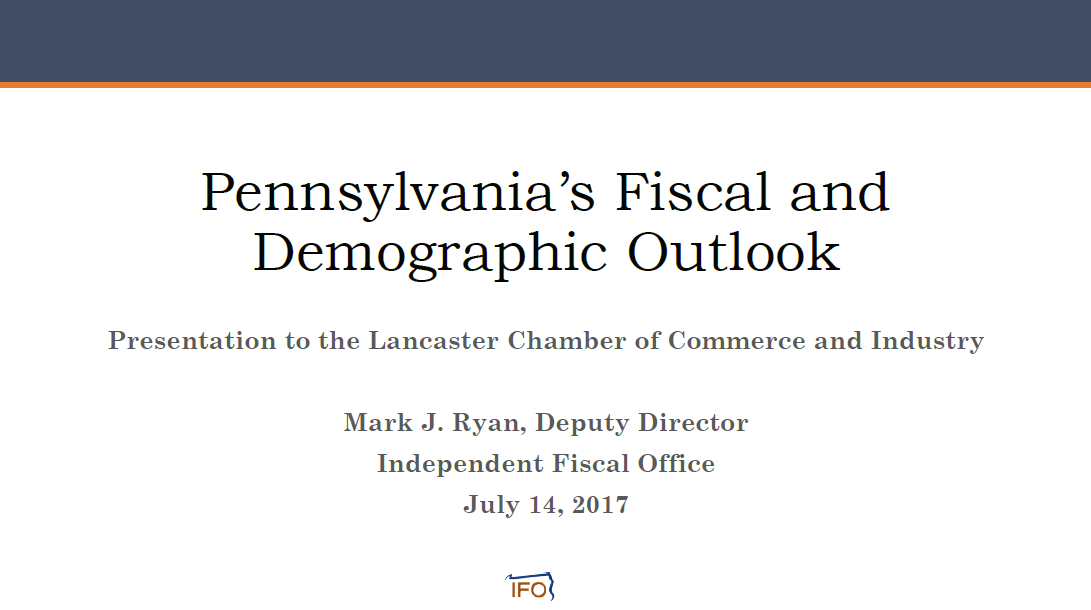 Pennsylvania's Fiscal and Demographic Outlook
July 14, 2017 | Presentations
Deputy Director Mark Ryan gave a presentation to the Lancaster Chamber of Commerce and Industry addressing Pennsylvania's long-term fiscal outlook, demographics and the current revenue forecast.
---
July 10, 2017 | Other Documents and Requests
The IFO responds to a request regarding the economic benefit and tax revenue impact from eliminating Pennsylvania personal income tax on like-kind exchanges.
---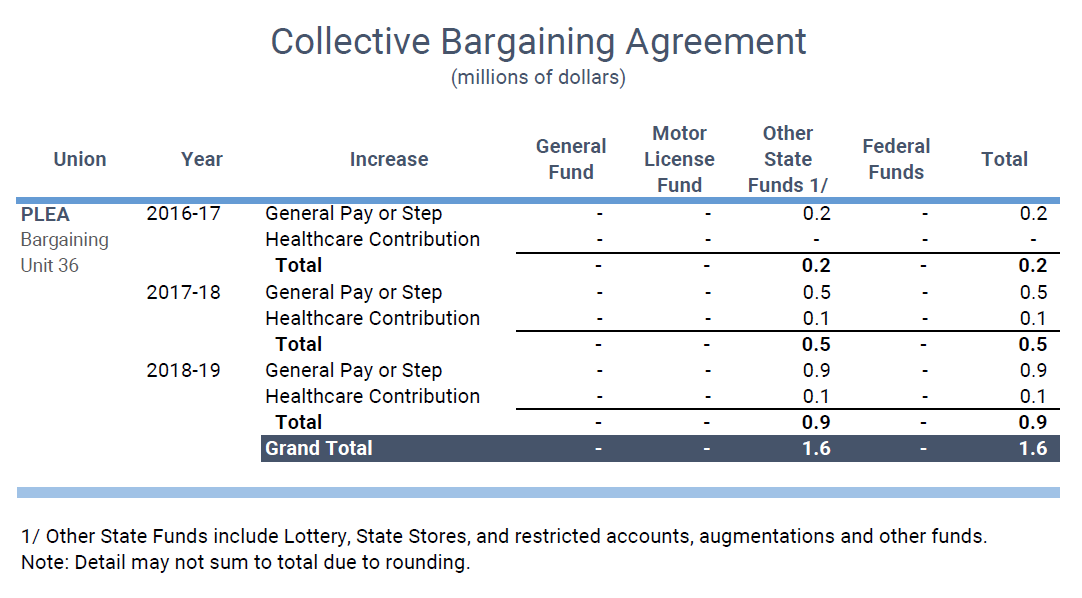 July 05, 2017 | Other Documents and Requests
Pursuant to section 604-B(a)(8) of the Administrative Code of 1929, the Independent Fiscal Office has prepared a cost analysis of the collective bargaining agreements between the Commonwealth of Pennsylvania and the Pennsylvania Liquor Enforcement Association (PLEA).
---
July 05, 2017 | Monthly Trends Reports
The Commonwealth collected $3.3 billion in General Fund revenues for June, an increase of $203.8 million (6.7%) compared to June 2016. Fiscal year-to-date revenues were $31.7 billion, an increase of $768.1 million (2.5%) from the prior year.