IFO Releases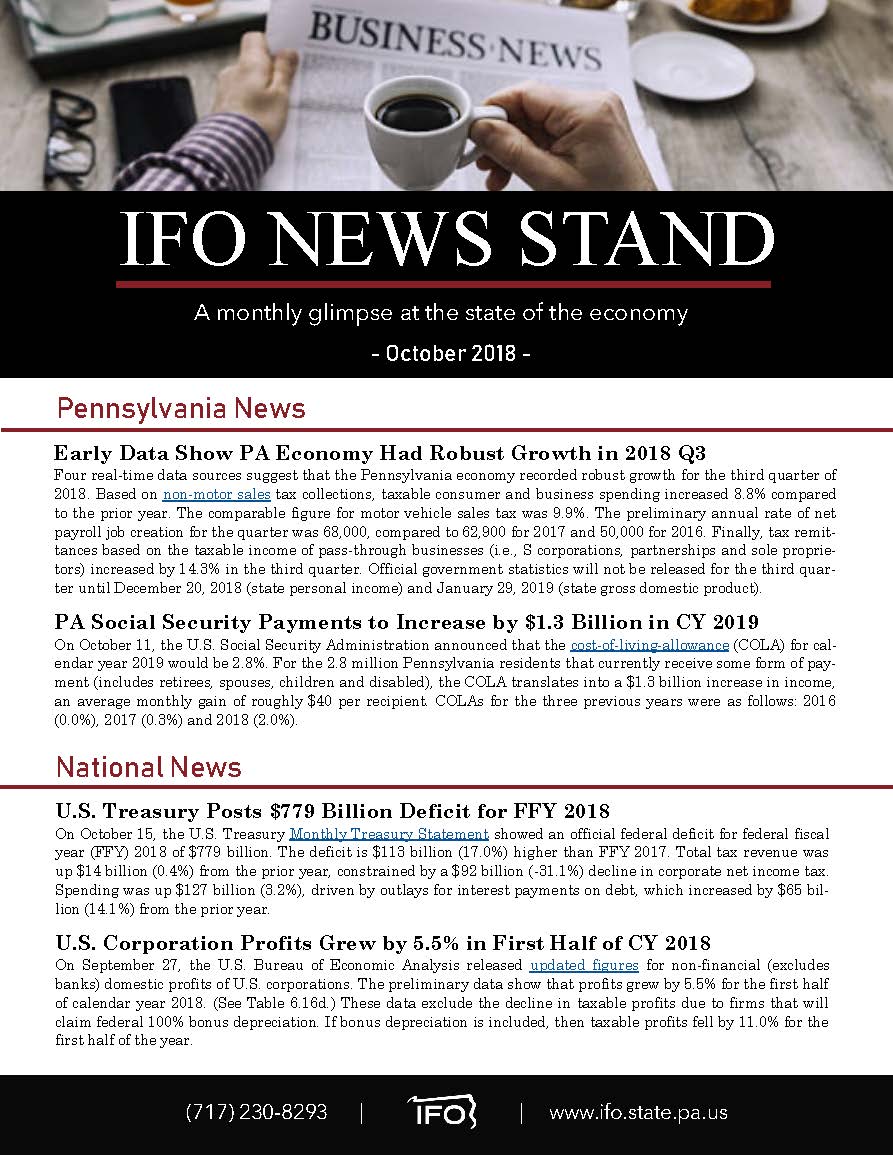 October 17, 2018 | News Stand & Other
The October edition of our monthly newsletter - The IFO News Stand. The new release highlights links to recent articles and reports that provide insight into state or national economic, demographic, budget and tax revenue trends.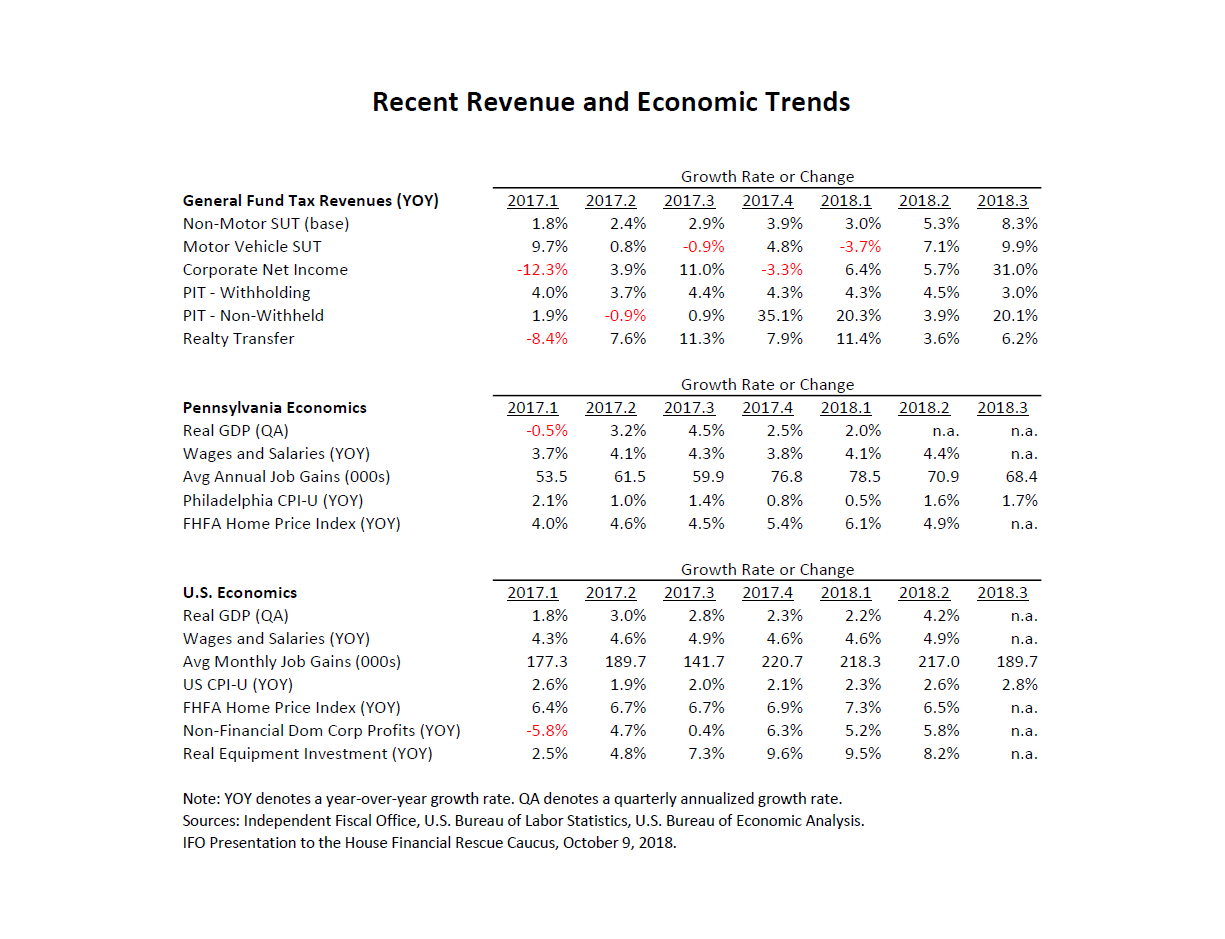 October 09, 2018 | News Stand & Other
Director Matthew Knittel made a brief presentation to the House Financial Rescue Caucus on October 9, 2018 on recent revenue and economic trends for the U.S. and Pennsylvania.
---