IFO Releases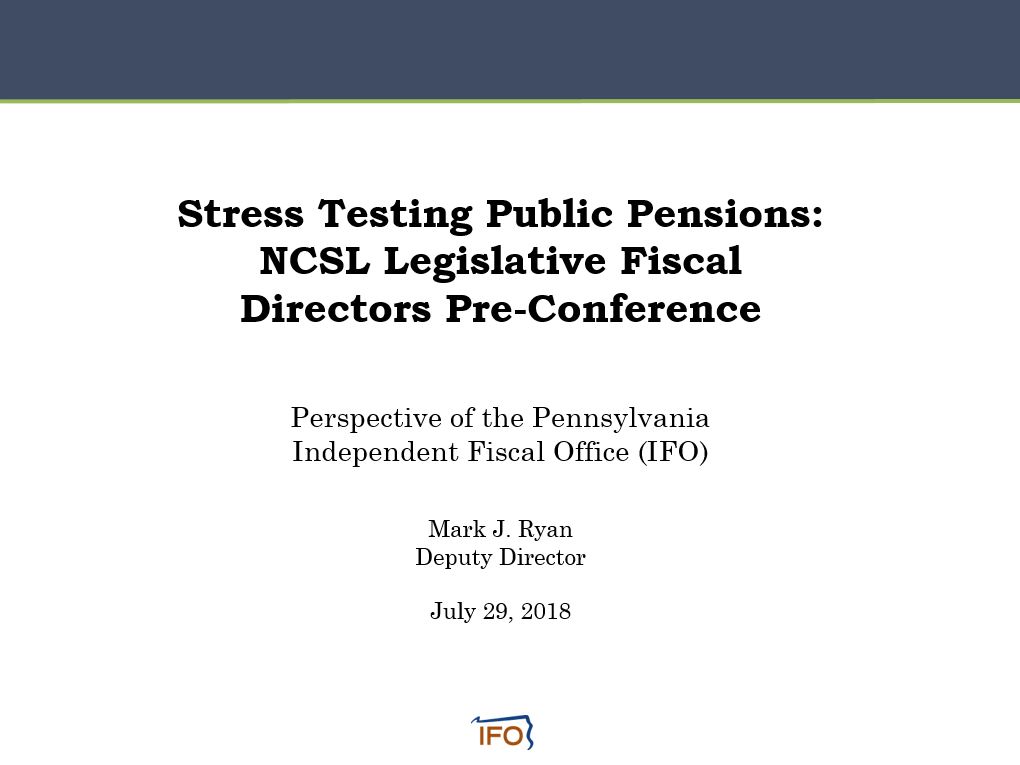 July 30, 2018 | News Stand & Other
Deputy Director Mark Ryan gave a presentation on Stress Testing Public Pensions at the NCSL Legislative Fiscal Directors Pre-Conference.
July 24, 2018 | News Stand & Other
The July edition of our monthly newsletter – The IFO News Stand. The new release highlights links to recent articles and reports that provide insight into state or national economic, demographic, budget and tax revenue trends.
---