As of July 2015, the Economic and Revenue Reports have been discontinued. They are now included in the Monthly Trend Reports.
IFO Releases
June 15, 2017 | Revenue Estimates
FY 2017-18 official estimate and FY 2016-17 estimate revision (June 2017).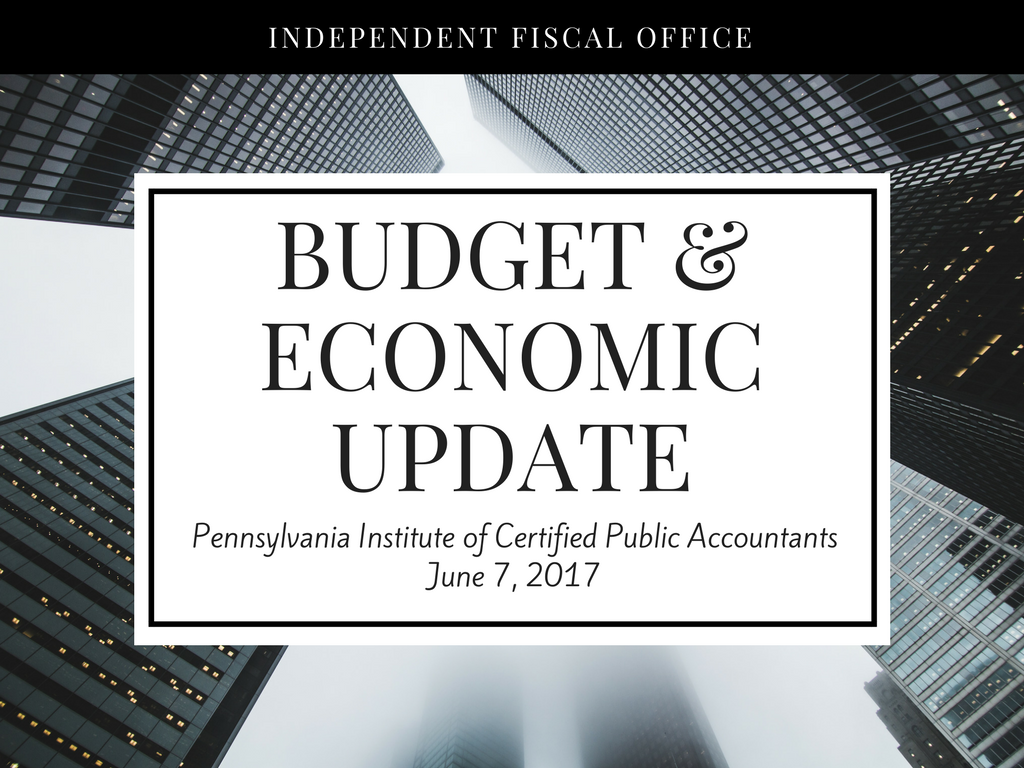 June 07, 2017 | Presentations
Director Matt Knittel provided a budget and economic update to the Pennsylvania Institute of Certified Public Accountants (PICPA).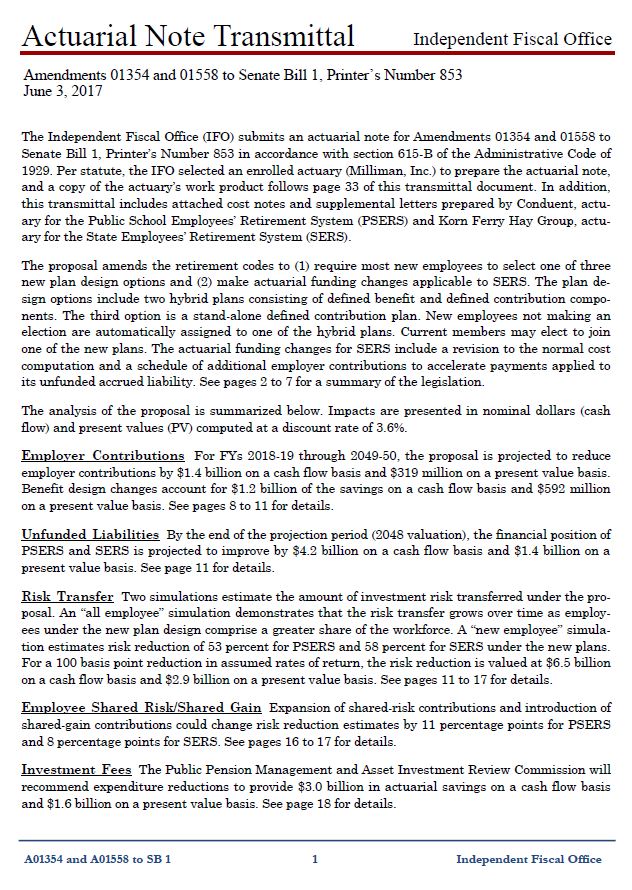 June 03, 2017 | Other Documents and Requests
The actuarial note analyzes a proposal to amend the Public School Employees' Retirement Code and the State Employees' Retirement Code to (1) require most new employees to select one of three new plan design options and (2) make certain actuarial funding changes. The plan design options include two hybrid plans consisting of defined benefit and defined contribution components. The third option is a stand-alone defined contribution plan.
On June 5, 2017 the IFO updated the actuarial note by clarifiying certain language in the summary of Senate Bill 1. A list of the changes is available here.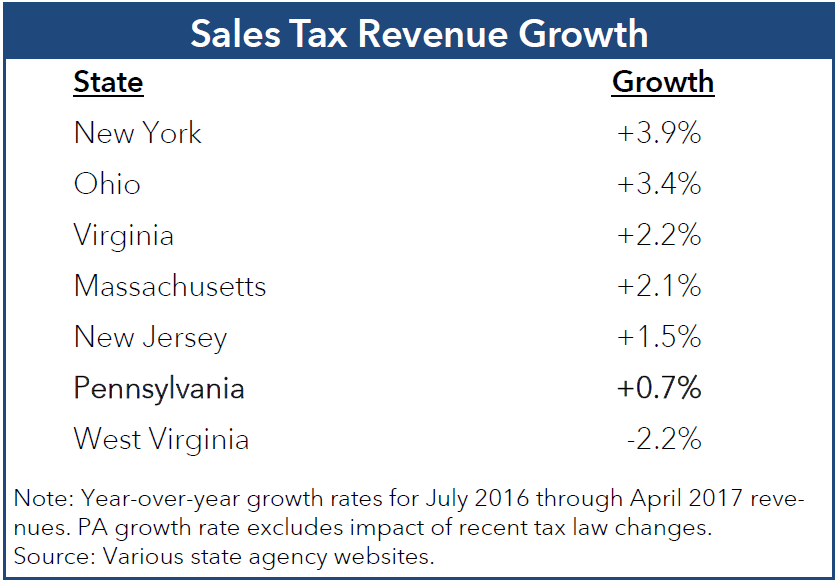 June 01, 2017 | Monthly Trends Reports
The Commonwealth collected $2.58 billion in General Fund revenues for May, an increase of $637 million (32.8%) compared to May 2016. Fiscal year-to-date revenues were $28.41 billion, an increase of $564 million (2.0%) from the prior year.
May 31, 2017 | Other Documents and Requests
This report uses data from the U.S. Census Bureau, the Internal Revenue Service (IRS) and the Federation of Tax Administrators to facilitate a comparison of state and local tax systems across the fifty states. The report examines (1) the relative state and local tax burden across states, (2) the distribution of state and local taxes across revenue sources (e.g., income, sales and property) and (3) state debt levels.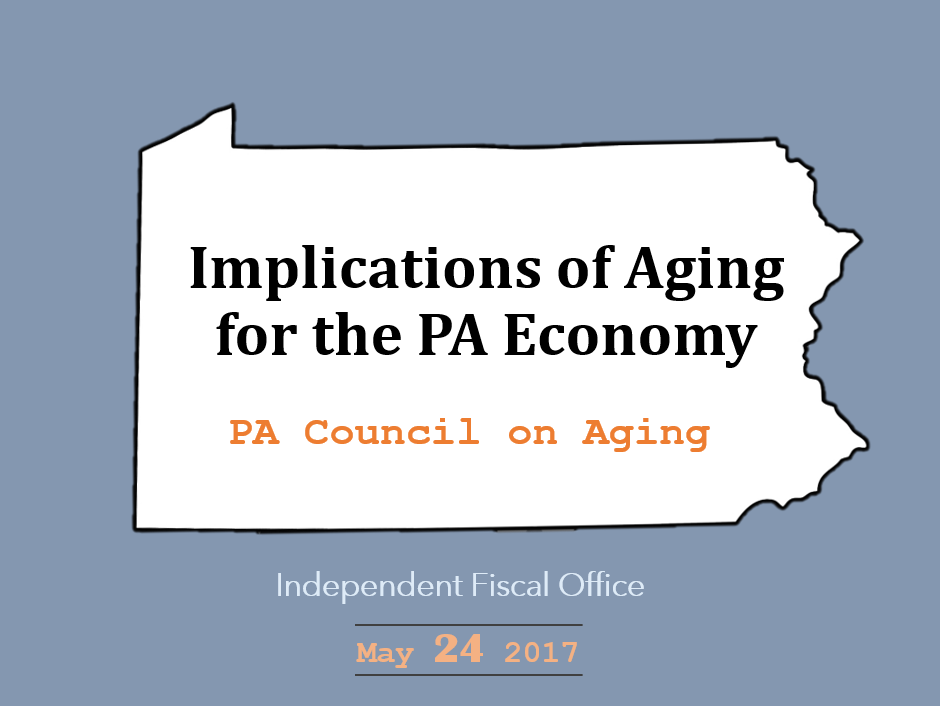 May 24, 2017 | Presentations
Director Matt Knittel gave a presentation on May 24th to the PA Council on Aging regarding the implications of an aging population for Pennsylvania's economy. An appendix slide appears at the end of the PowerPoint to include certain data requested during the presentation.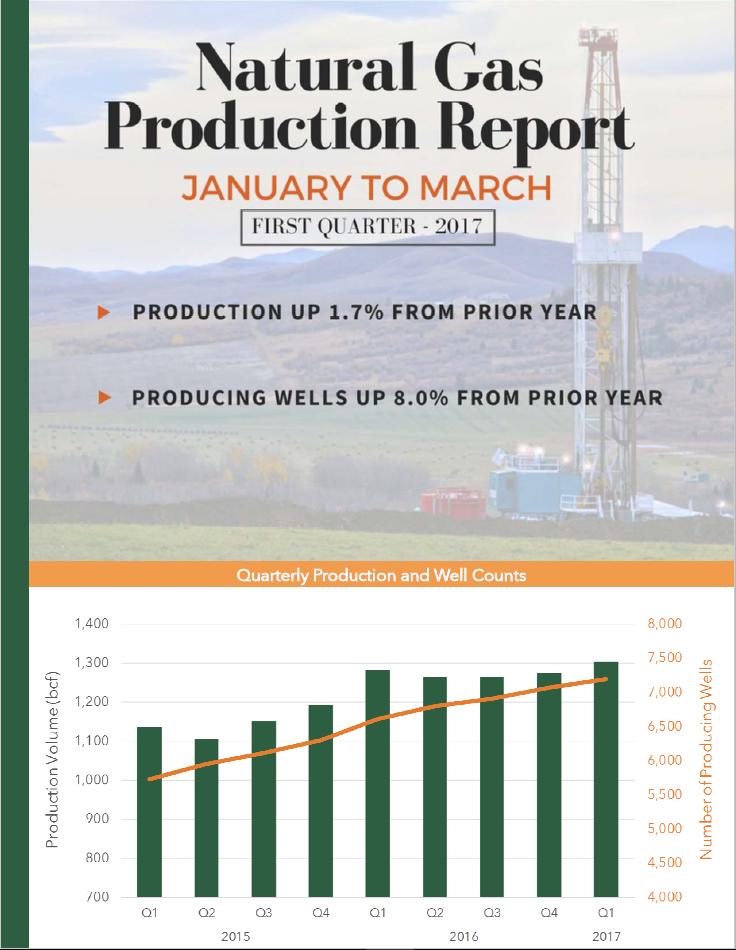 May 22, 2017 | Natural Gas Reports
This report for the first quarter of 2017 and the calendar year uses data collected by the PA Department of Environmental Protection to develop statewide and county-level tabulations of production volume and well counts.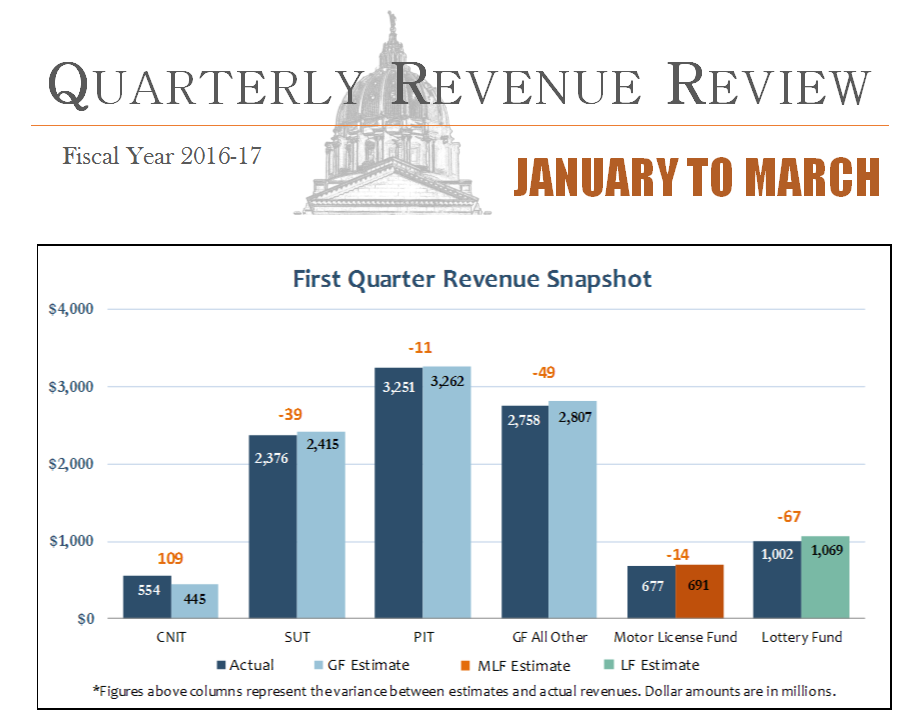 May 05, 2017 | Revenue Estimates
The IFO produces this report to facilitate comparison of its quarterly revenue estimates with actual revenue collections. The report also provides context for the variances between estimates and actual collections.
May 04, 2017 | Presentations
Throughout May, Director Matt Knittel and Deputy Director Mark Ryan will make five presentations on the potential implications of school district property tax reform. The events are sponsored by the Pennsylvania Economy League and will take place at the various locations listed below.
Click the following links for additional details:
READING Thursday May 4th 7:30-9:00am
WILLIAMSPORT Friday May 5th 12:00-1:30pm
YORK Thursday May 11th 12:00-1:30pm
WILKES-BARRE Friday May 12th 12:00-1:30pm
LEHIGH VALLEY Friday May 19th 12:00-1:30pm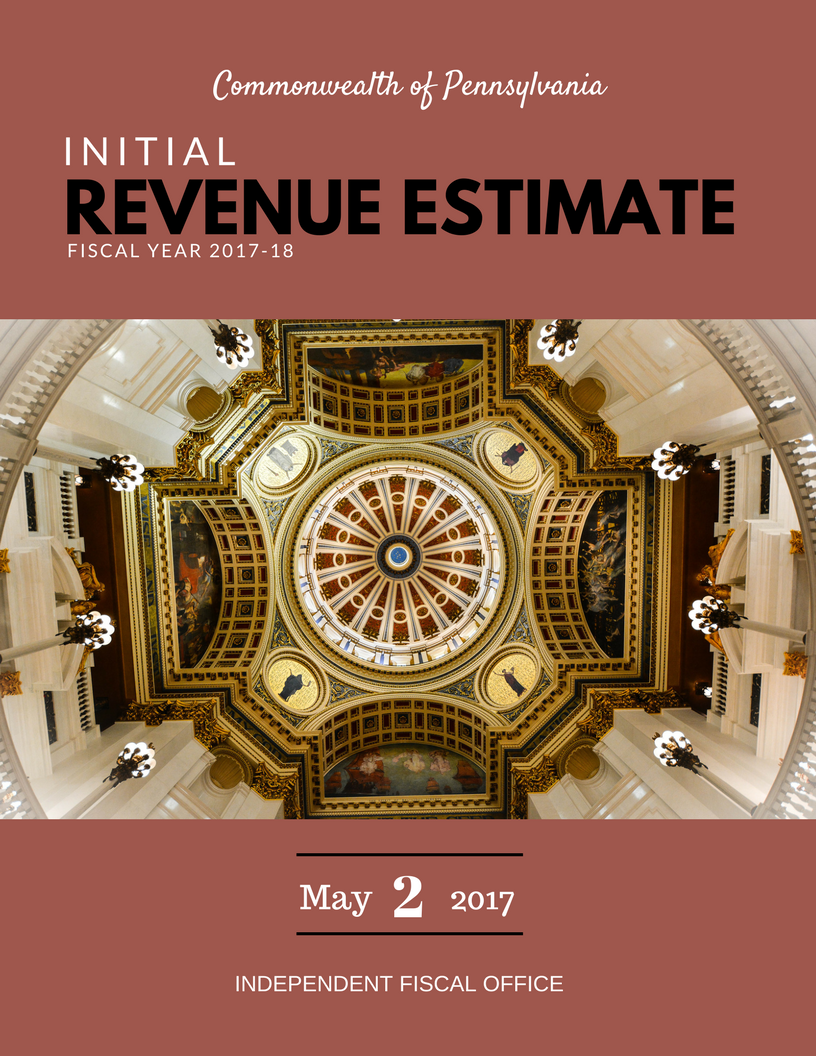 May 02, 2017 | Revenue Estimates
The initial revenue estimate for FY 2017-18 and updated estimates for FY 2016-17.
---