IFO Releases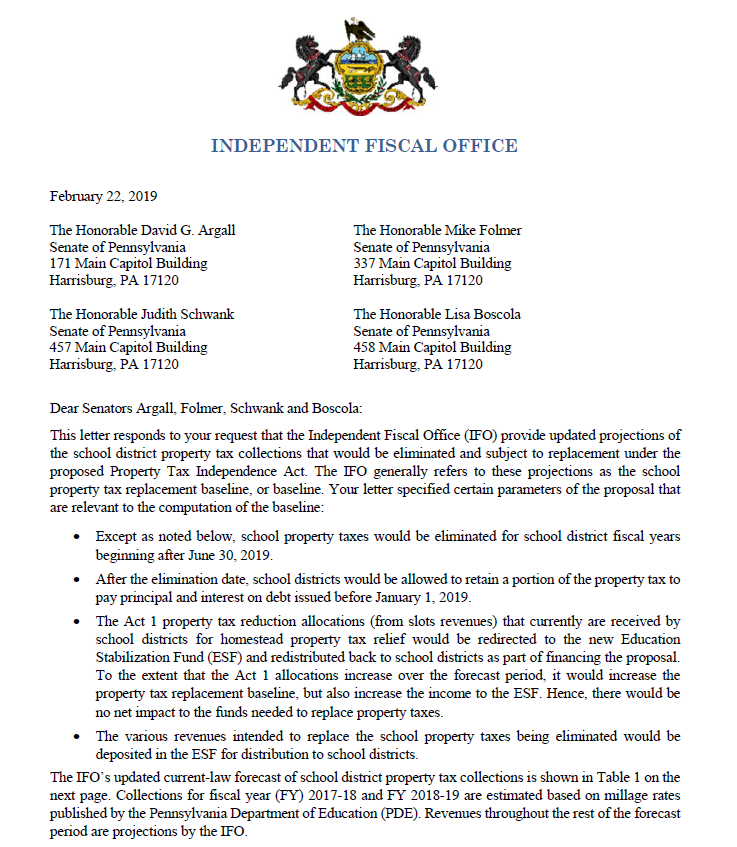 February 27, 2019 | Property Tax
In response to a legislative request, the IFO has updated projections regarding school district property tax elimination. The document projects the school property tax revenues that would be subject to replacement under potential legislation that would eliminate school property taxes.
---
February 11, 2019 | News Stand & Other
The Independent Fiscal Office submitted material to the House and Senate Appropriations Committees in advance of its scheduled budget hearings.
---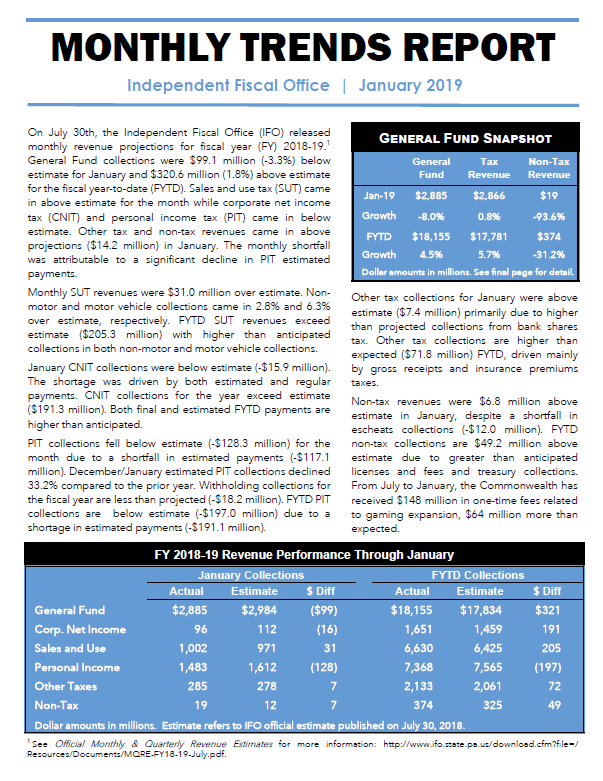 February 01, 2019 | Revenue & Economic Update
The Commonwealth collected $2.89 billion in General Fund revenues for January, a decrease of $252 million (-8.0%) compared to January 2018. Fiscal year-to-date revenues are $18.2 billion, an increase of $0.79 billion (4.5%) from the prior year.
---