IFO Releases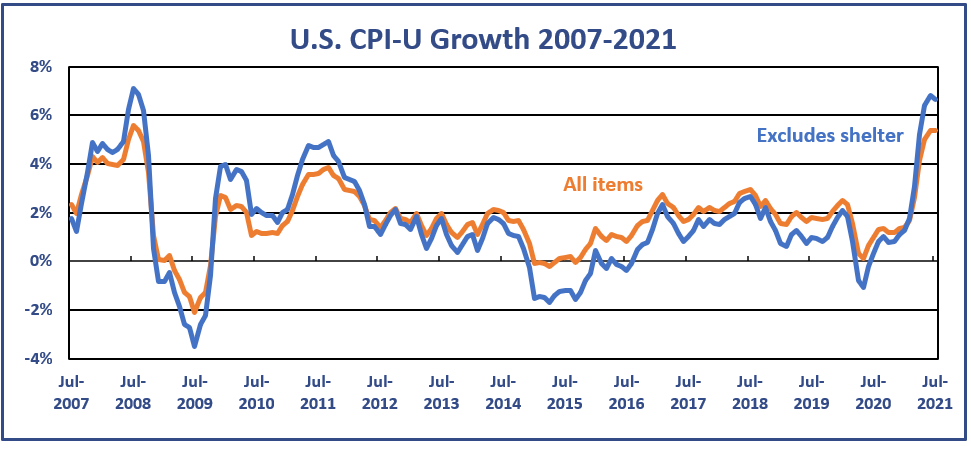 August 12, 2021 | Revenue & Economic Update
The August edition of our Monthly Economic Update includes links to recent articles and reports that provide insight into state or national economic, demographic and fiscal trends.
---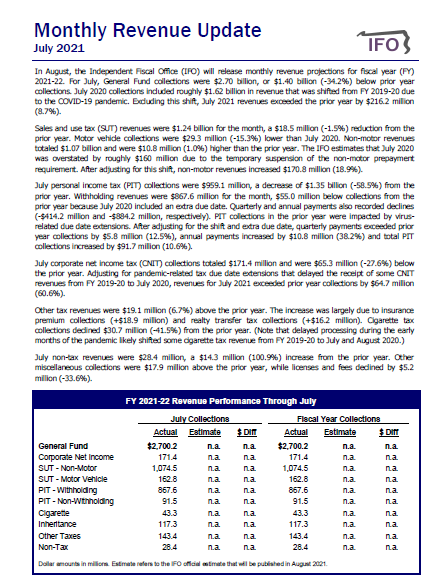 August 02, 2021 | Revenue & Economic Update
The Commonwealth collected $2.70 billion in General Fund revenues for July, a decrease of $1.40 billion (-34.2%) compared to July 2020. July 2020 collections included roughly $1.62 billion in revenue that was shifted from FY 2019-20 due to the COVID-19 pandemic. Excluding this shift, July 2021 revenues exceeded the prior year by $216.2 million (8.7%).
---