IFO Releases
January 31, 2023 | Revenue Estimates
The Independent Fiscal Office (IFO) released a mid-year update of its revenue estimate for fiscal year (FY) 2022-23 and provided an advance look at revenue projections for the next fiscal year. The IFO will update the estimate in its next round of revenue projections released in late May.
---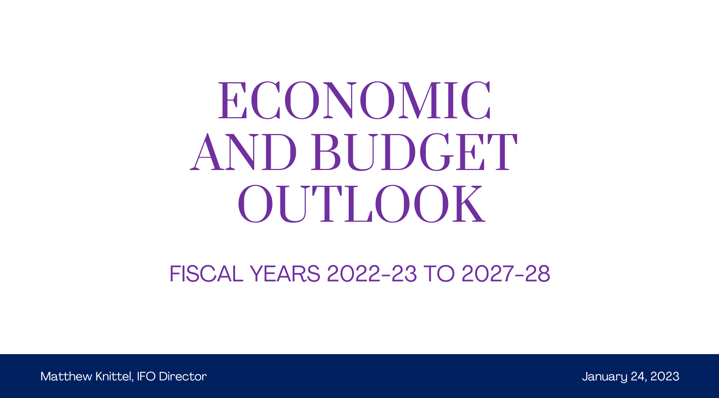 January 24, 2023 | Revenue Estimates
The IFO presented results from its five-year outlook report published in November 2022.
Tags: budget, economic, presentation
---