IFO Releases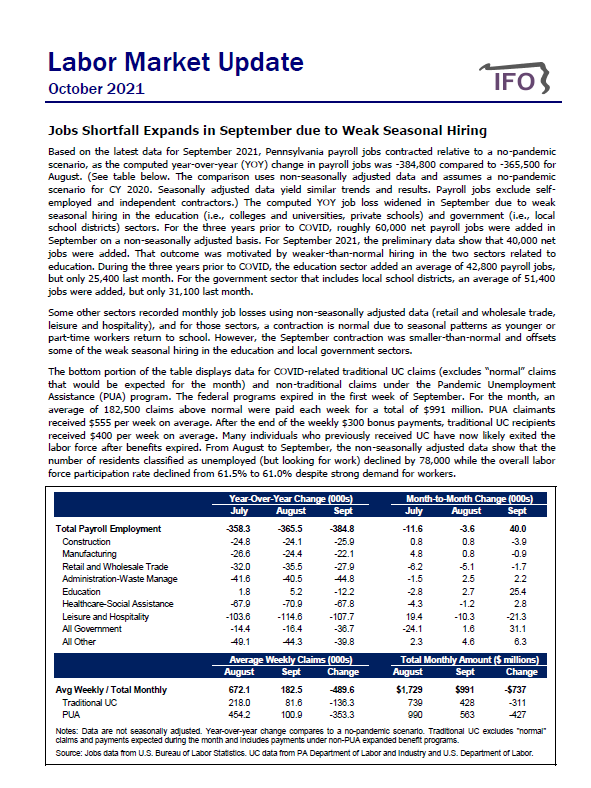 October 26, 2021 | Economics and Other
The IFO released its monthly update that tracks the state labor market. The jobs shortfall expanded in September on a year-over-year (YOY) basis relative to a no-pandemic scenario. For September, the computed YOY change in payroll jobs is -384,800, compared to -365,500 for August.
---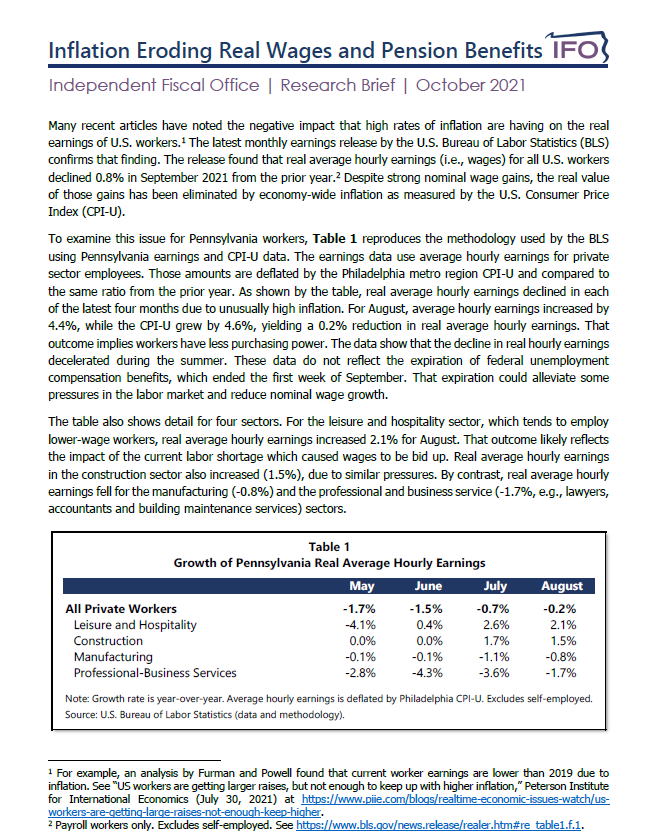 October 19, 2021 | Economics and Other
The IFO published a new research brief that examines the impact of inflation on the real earnings of Pennsylvania workers and the real value of public pension benefits.
---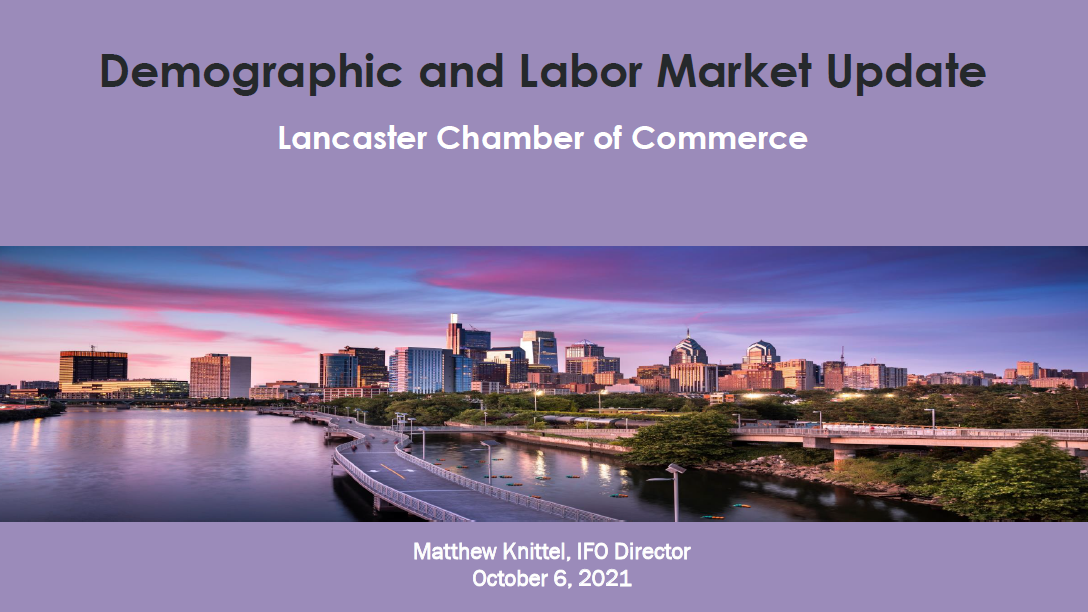 October 06, 2021 | Economics and Other
Director Matthew Knittel provided a demographics and labor market update to the Lancaster Chamber of Commerce.
Tags: demographic, labor, market, presentation
---