IFO Releases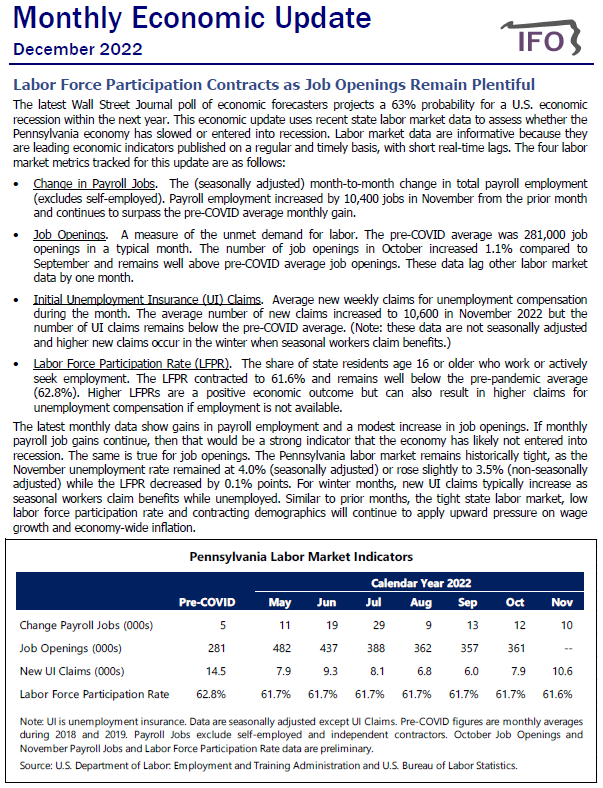 December 20, 2022 | Revenue & Economic Update
The December edition of our Monthly Economic Update includes links to recent articles and reports that provide insight into state or national economic, demographic and fiscal trends.
---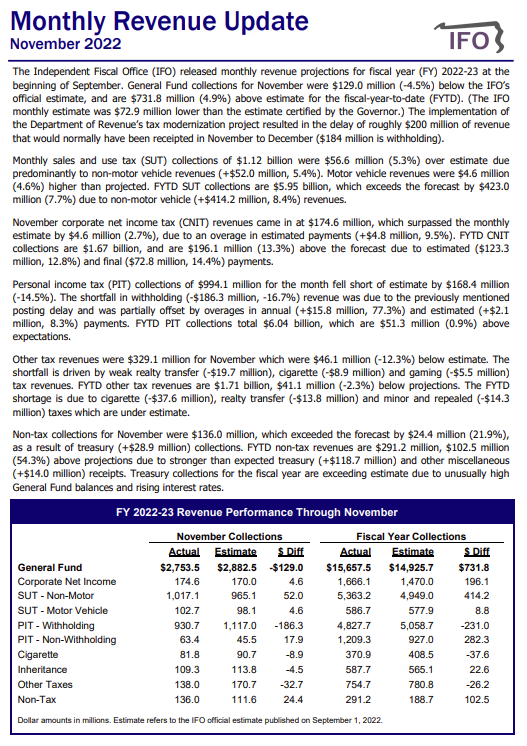 December 01, 2022 | Revenue & Economic Update
The Commonwealth collected $2.75 billion in General Fund revenue for November, a decrease of $3.87 billion (-58.4%) compared to November 2021. The implementation of the Department of Revenue's tax modernization project resulted in the delay of roughly $200 million of revenue that would normally have been receipted in November to December.
---