IFO Releases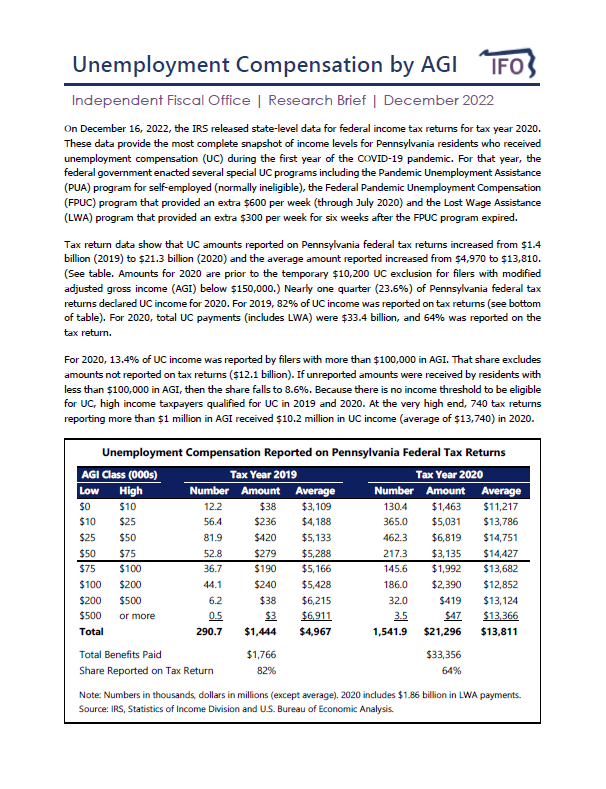 December 21, 2022 | Economics and Other
The IFO published a research brief that uses the latest federal tax return data to provide a breakdown by income class for unemployment compensation (UC) benefits received by Pennsylvania residents in 2019 and 2020. For 2020, residents received $33.4 billion of UC income and $21.3 billion (64%) was reported on the federal tax return. For amounts reported, $2.9 billion (13.4%) was reported by filers with more than $100,000 of adjusted gross income (AGI). High income taxpayers qualify for UC benefits because the federal program does not apply income thresholds.
Tags: brief, compensation, research, unemployment
---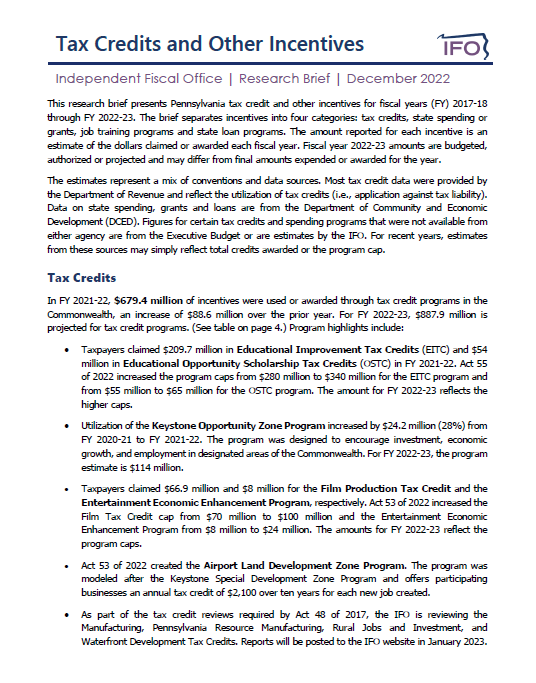 December 15, 2022 | Economics and Other
This research brief presents data on Pennsylvania tax credits and economic development incentives for fiscal years (FY) 2017-18 through FY 2022-23. The tables provide annual detail on tax credit utilization or awards, state spending or grants, job training programs and state loan programs. Fiscal year 2022-23 amounts are budgeted, authorized or projected and may differ from final amounts expended or awarded for the year. The brief also highlights recent changes to incentive program spending or utilization.
This research brief was reposted on December 21 to correct a text error on page 1.
---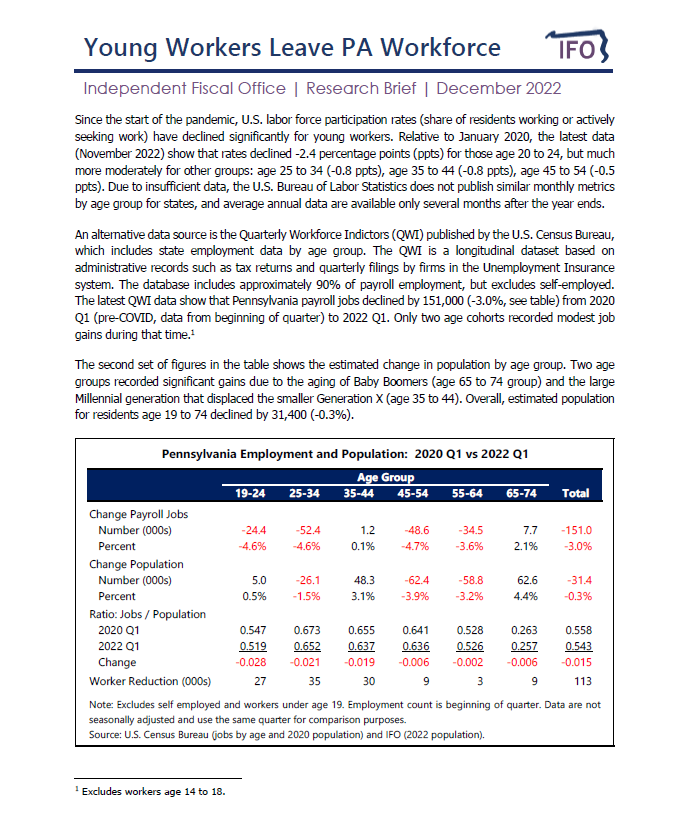 December 08, 2022 | Economics and Other
The IFO published a new research brief that examines the age composition of the PA workforce using the latest data from the U.S. Census Bureau. Since the onset of the pandemic, the data show significant reductions in workforce participation rates for workers under age 35. Workforce participation rates declined for older workers too, but contractions were notably more moderate.
---