IFO Releases
January 21, 2021 | Revenue Estimates
The Independent Fiscal Office (IFO) released its five-year Economic and Budget Outlook. Click the hyperlink above to view the report and presentation.
---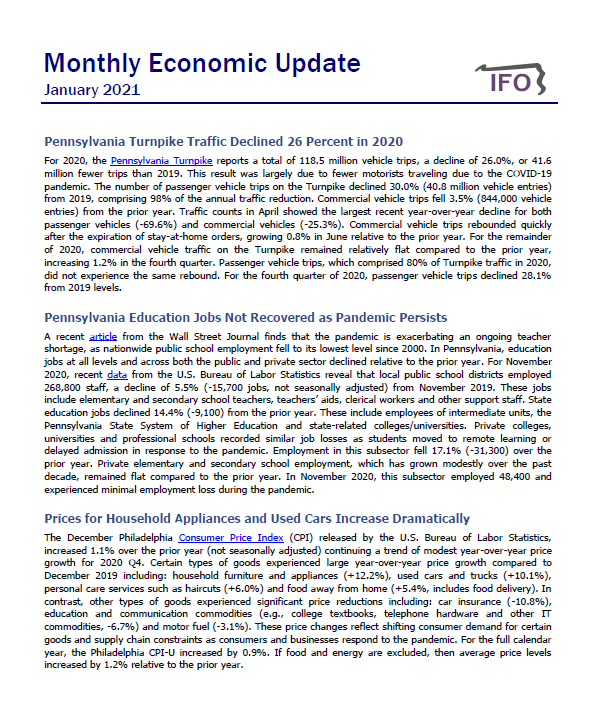 January 20, 2021 | Revenue & Economic Update
The January edition of our Monthly Economic Update includes links to recent articles and reports that provide insight into state or national economic, demographic and fiscal trends.
---
January 11, 2021 | Revenue Estimates
The Independent Fiscal Office will release an updated revenue estimate and discuss economic trends for FY 2020-21 to 2025-26. The briefing is open to the public and submitted questions will be addressed at the end of the presentation. The report will also be posted to the IFO website when the presentation concludes. Click on the link for details on how to register.
Tags: estimates, presentation, revenue
---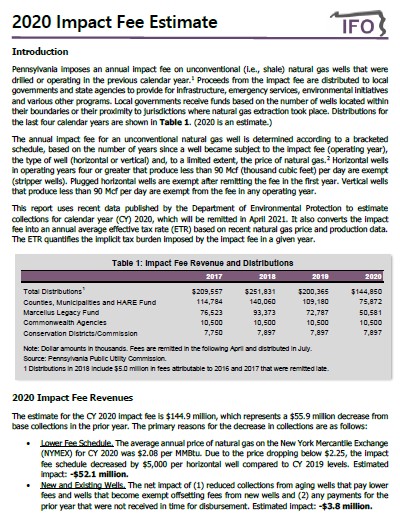 January 05, 2021 | Energy
This report uses recent data published by the Department of Environmental Protection to project CY 2020 Impact Fee collections (remitted April 2021). Collections are estimated to be $144.9 million, a decrease of $55.9 million from the prior year.
Tags: collections, gas
---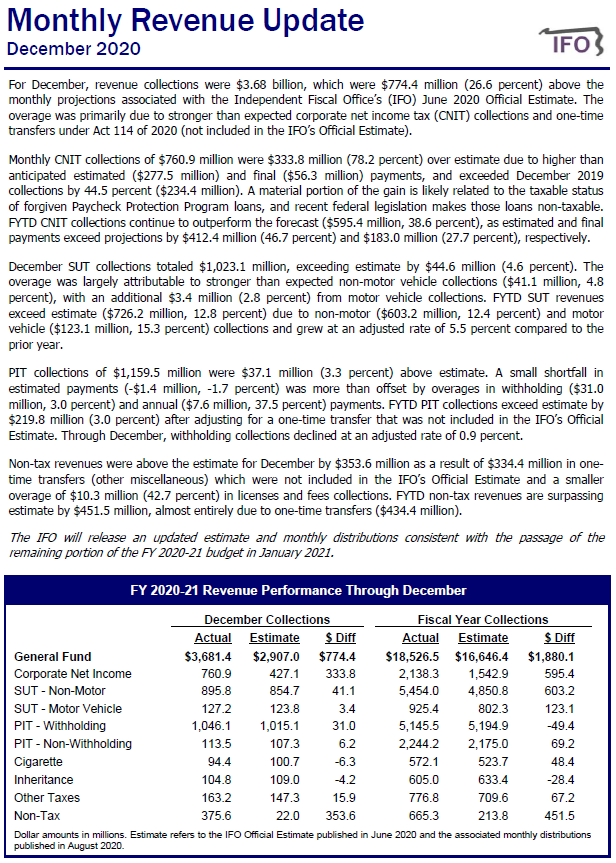 January 04, 2021 | Revenue & Economic Update
The Commonwealth collected $3.68 billion in General Fund revenues for December, an increase of $774.3 million (26.6%) compared to December 2019.
---