IFO Releases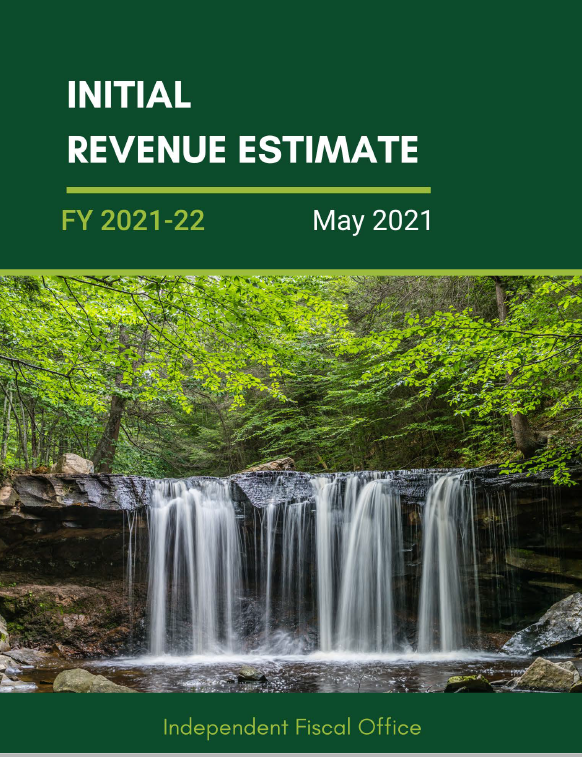 May 26, 2021 | Revenue Estimates
The Independent Fiscal Office (IFO) released its initial revenue estimate for FY 2021-22. Click the hyperlink above to view the report and presentation.
---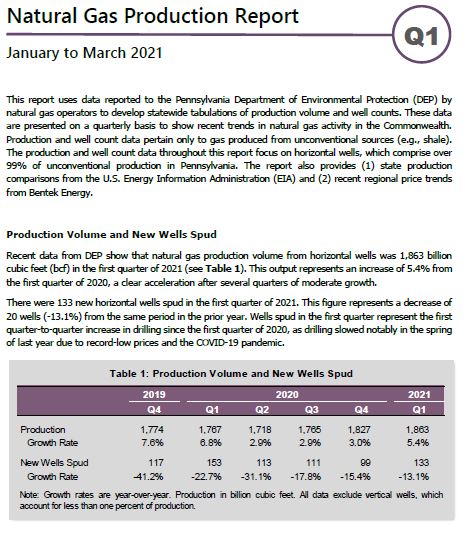 May 24, 2021 | Energy
This report for the first quarter of 2021 uses data collected by the PA Department of Environmental Protection to develop statewide and county-level tabulations of production volume and well counts.
Tags: gas, production
---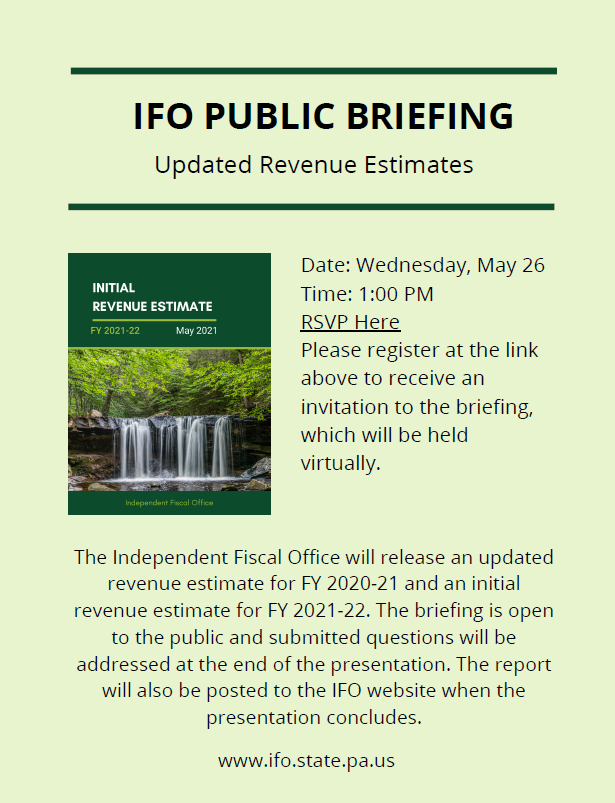 May 19, 2021 | Revenue Estimates
The IFO will release its Initial Revenue Estimate on Wednesday, May 26th at 1:00PM. The report will contain revisions to the FY 2020-21 estimate and an initial estimate for FY 2021-22. See the announcement for a link to register for the presentation.
---
May 18, 2021 | Revenue & Economic Update
The May edition of our Monthly Economic Update includes links to recent articles and reports that provide insight into state or national economic, demographic and fiscal trends.
---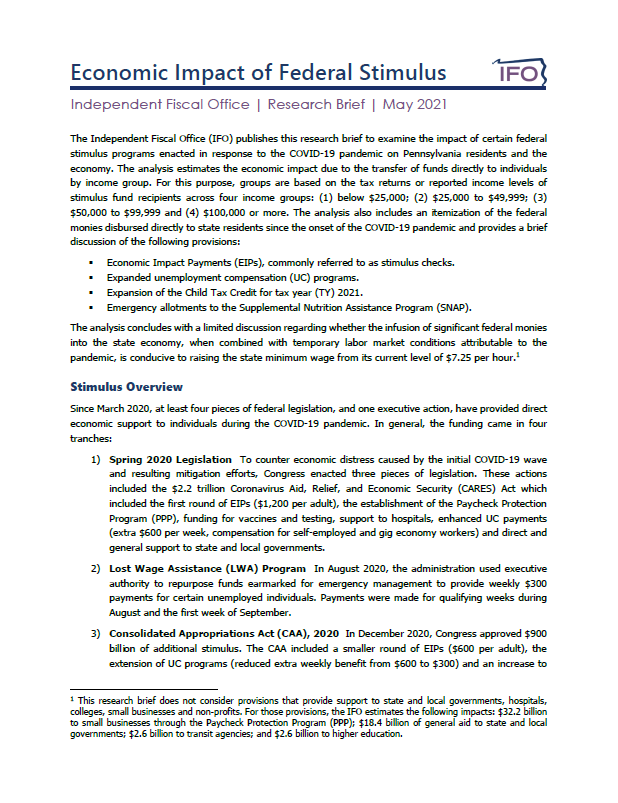 May 10, 2021 | Economics and Other
This research brief examines the impact of certain federal stimulus programs enacted in response to the COVID-19 pandemic on Pennsylvania residents and the economy. It estimates the total amount of federal stimulus provided directly to individuals by income group and considers the impact on employment, output, and whether the infusion of federal monies into the state economy is conducive to raising the state minimum wage.
---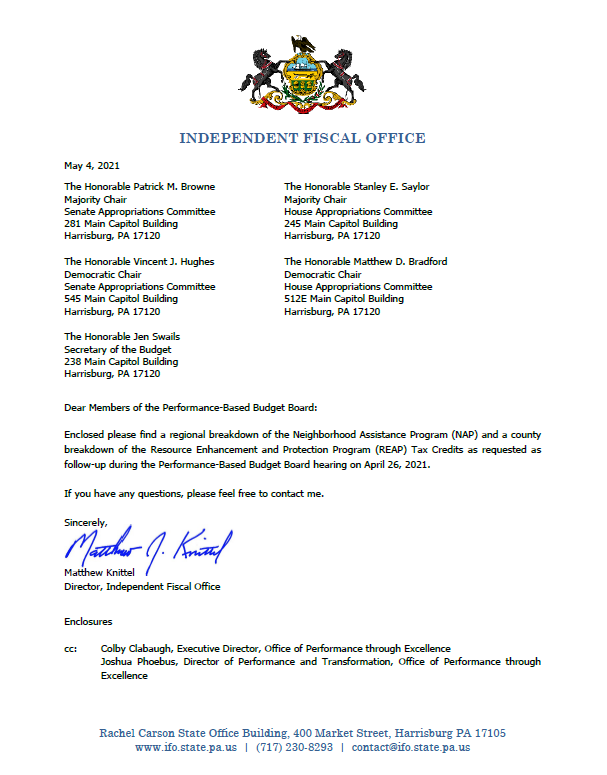 May 04, 2021 | Tax Credit Review
The IFO responded to a question raised during the Performance-Based Budget Board hearing on April 26, 2021 by providing Neighborhood Assistance Program and the Resource Enhancement and Protection Program Tax Credit awards by region or county.
---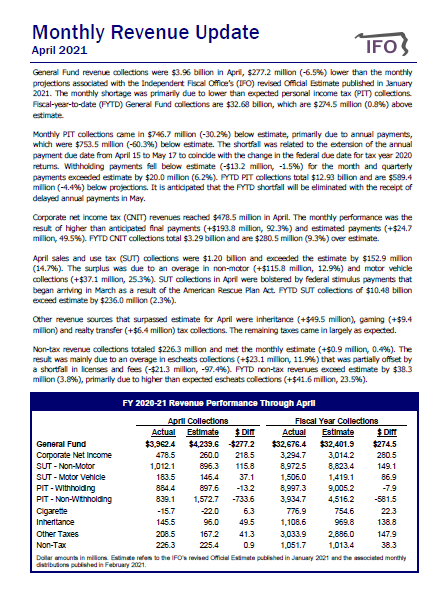 May 03, 2021 | Revenue & Economic Update
The Commonwealth collected $3.96 billion in General Fund revenues for April, an increase of $1.78 billion (81.7%) compared to April 2020.
---