IFO Releases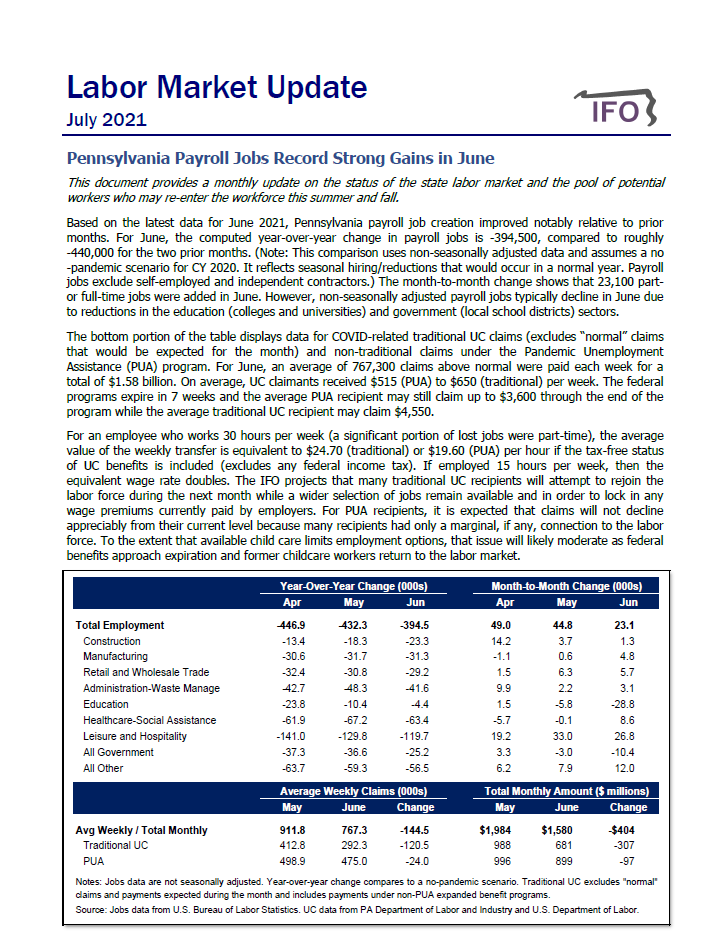 July 19, 2021 | Economics and Other
The IFO issued a new monthly publication that tracks the state labor market. The labor market improved in June as pandemic-related job losses declined following stagnation in previous months.
---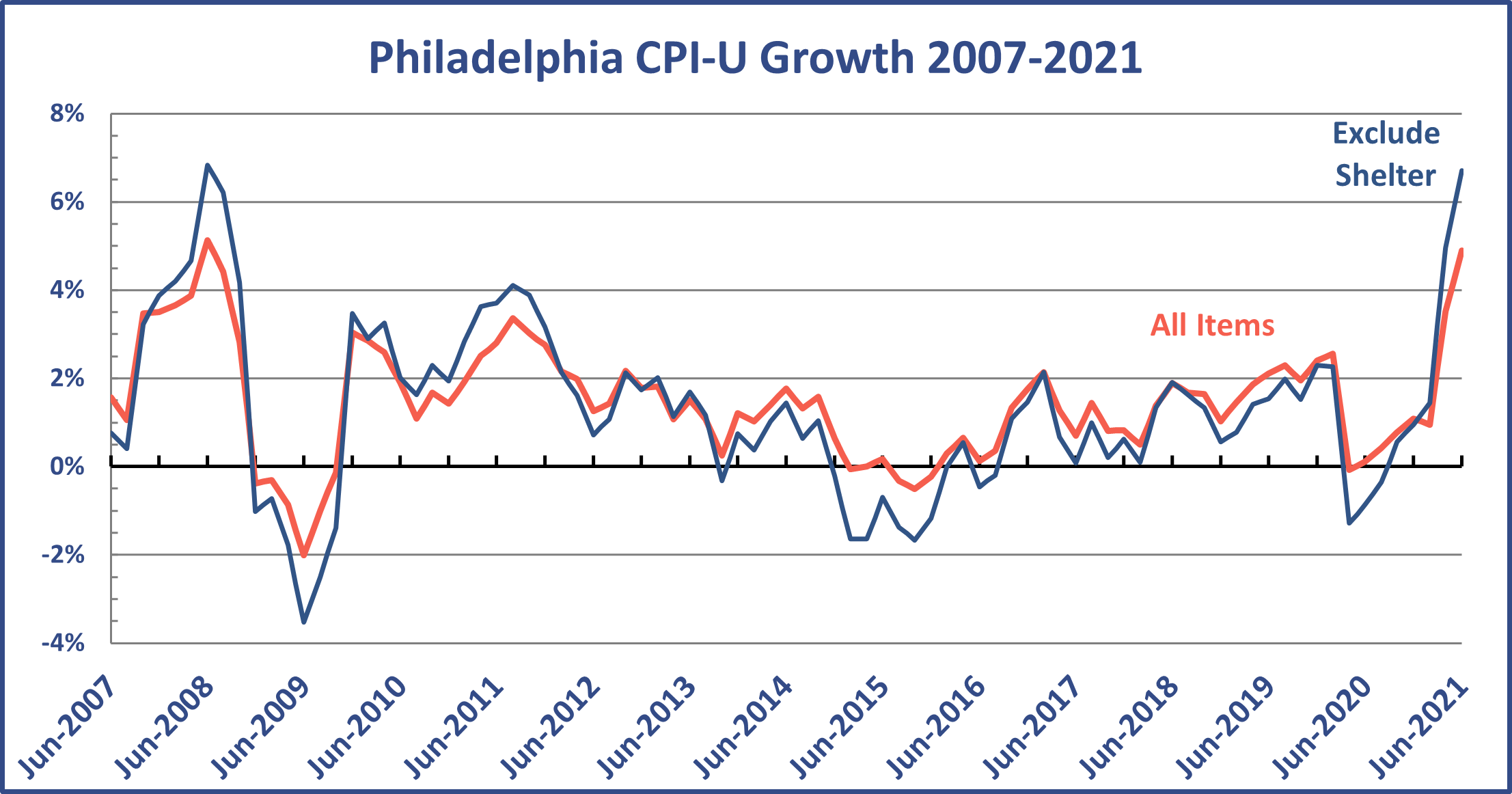 July 14, 2021 | Revenue & Economic Update
The July edition of our Monthly Economic Update includes links to recent articles and reports that provide insight into state or national economic, demographic and fiscal trends.
---
July 13, 2021 | Economics and Other
Director Matthew Knittel provided a state pension system update for the PICPA Not-for-Profit and Government Accounting Conference.
Tags: pension, presentation
---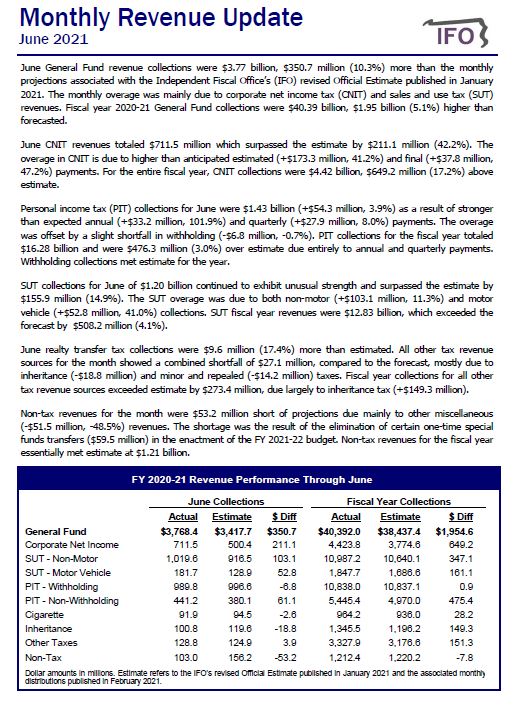 July 02, 2021 | Revenue & Economic Update
The Commonwealth collected $40.39 billion in General Fund revenues for FY 2020-21, an increase of $8.12 billion (25.1%) from the prior fiscal year.
---