IFO Releases
February 22, 2022 | Natural Gas
This report for the fourth quarter of 2021 uses data collected by the PA Department of Environmental Protection to develop statewide and county-level tabulations of production volume and well counts.
---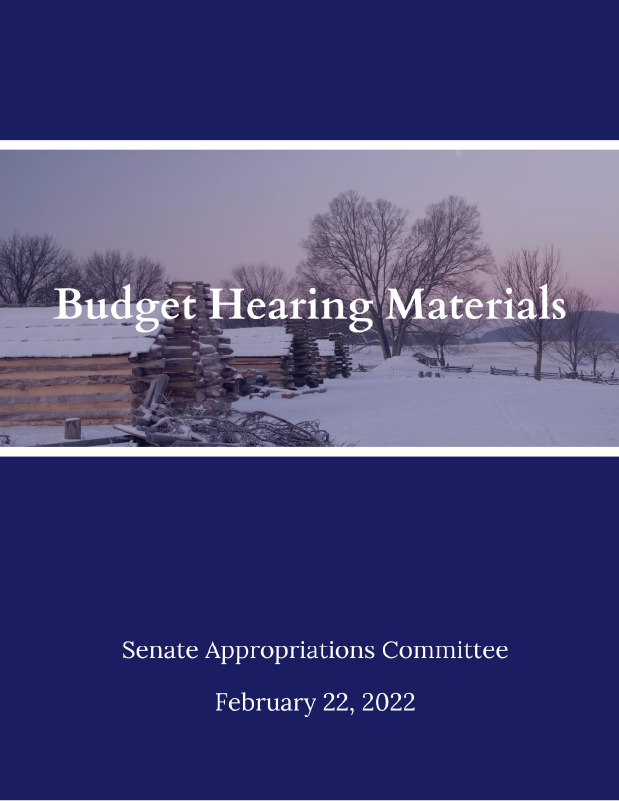 February 22, 2022 | News Stand & Other
The Independent Fiscal Office submitted materials to the House and Senate Appropriations Committees ahead of its budget hearings. The packet includes data on the state economy, revenues, demographics and other miscellaneous topics.
---
February 16, 2022 | Property Tax
In response to a legislative request, the IFO transmitted a letter that estimates the potential reduction in property taxes due to Act 25 of 2011.
---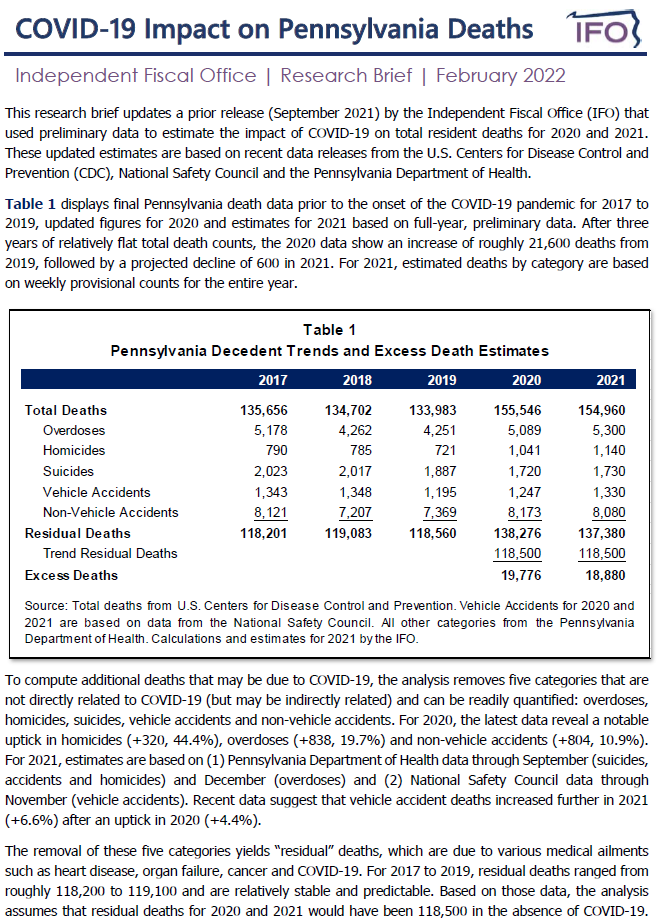 February 11, 2022 | News Stand & Other
This research updates a prior release (September 2021) that used preliminary data to estimate the impact of COVID-19 on total resident deaths for 2020 and 2021. The analysis finds 19,800 excess deaths in 2020 and estimates 18,900 excess deaths for 2021.
---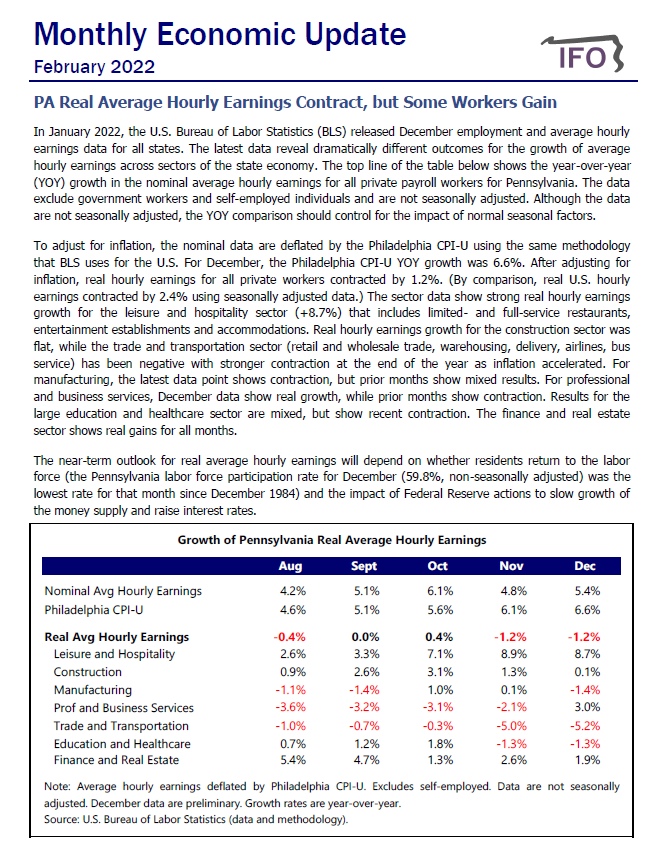 February 09, 2022 | Revenue & Economic Update
The February edition of our Monthly Economic Update includes links to recent articles and reports that provide insight into state or national economic, demographic and fiscal trends.
---
February 01, 2022 | Revenue & Economic Update
The Commonwealth collected $3.59 billion in General Fund revenues for January, an increase of $931.08 million (35.0%) compared to January 2021.
---