IFO Releases
September 29, 2022 | Economics and Other
A new IFO research brief examines the impact on SNAP benefits from the ongoing public health emergency that eliminates the income phase-out and the recent expansion of income thresholds from 160% to 200% of federal poverty income guidelines (FPIG). Due to the elimination of the income phase-out, recipients face a vertical all-or-nothing benefits cliff. Research finds that vertical cliffs provide strong disincentives.
---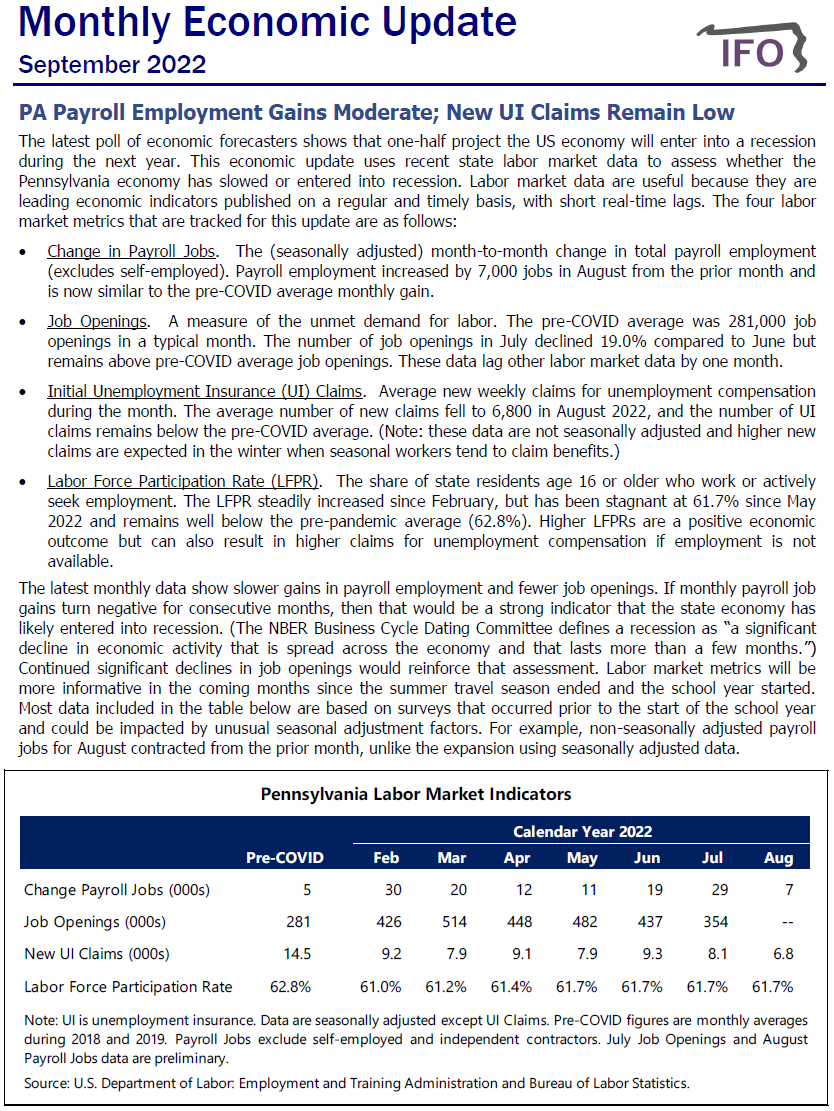 September 19, 2022 | Revenue & Economic Update
The September edition of our Monthly Economic Update includes links to recent articles and reports that provide insight into state or national economic, demographic and fiscal trends.
---
September 06, 2022 | Property Tax
This research brief uses (1) income data from the Bureau of Economic Analysis and the Internal Revenue Service and (2) property tax data from the Pennsylvania Department of Education and Department of Community and Economic Development to estimate county-level property tax burdens across the state for 2020.
---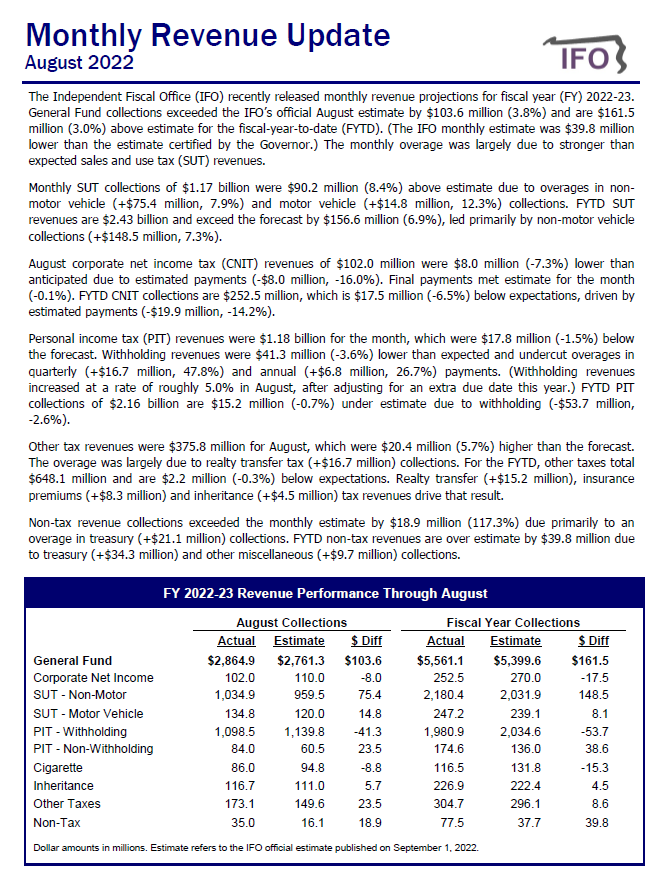 September 01, 2022 | Revenue & Economic Update
The Commonwealth collected $2.86 billion in General Fund revenues for August, an increase of $290.7 million (11.3%) compared to August 2021.
---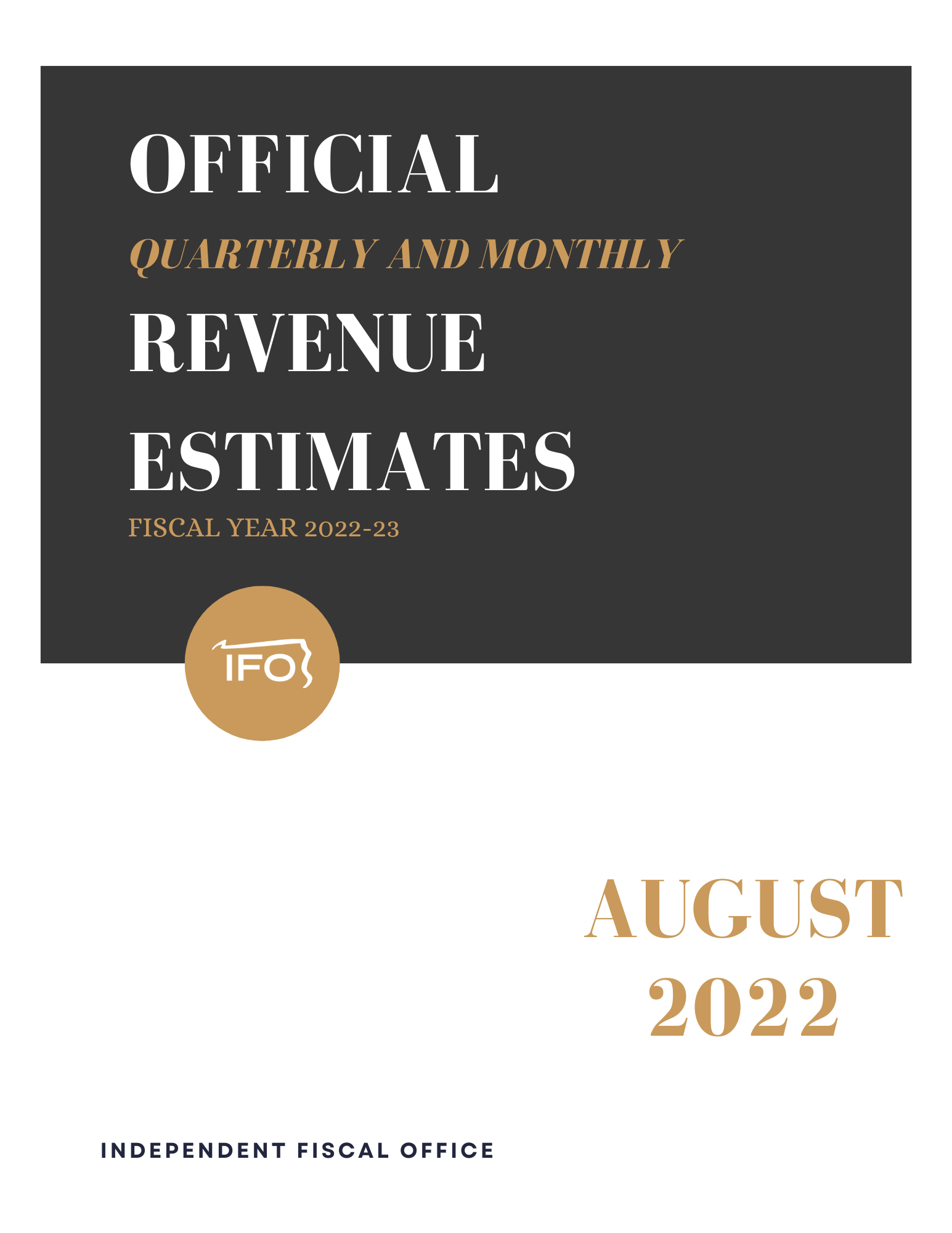 September 01, 2022 | Revenue Estimates
This report provides revenue distributions based on the FY 2022-23 projections contained in the Official Revenue Estimate published by the IFO on June 23, 2022 and the statutory changes that were enacted with the FY 2022-23 state budget.
---