IFO Releases
July 25, 2022 | Economics and Other
The July edition of our Monthly Economic Update includes links to recent articles and reports that provide insight into state or national economic, demographic and fiscal trends.
---
July 13, 2022 | Economics and Other
The IFO published a new research brief that examines the factors that caused the PA labor force to contract by 120,000 workers since the start of the pandemic. Factors identified include long-term demographic trends, care of elderly parents, cyber charter and home schooling, wealth accumulation and the elimination of the income-based phase-out for SNAP benefits that creates a punitive cliff for benefits that are twice the pre-COVID level.
Tags: brief, demographics, labor, research
---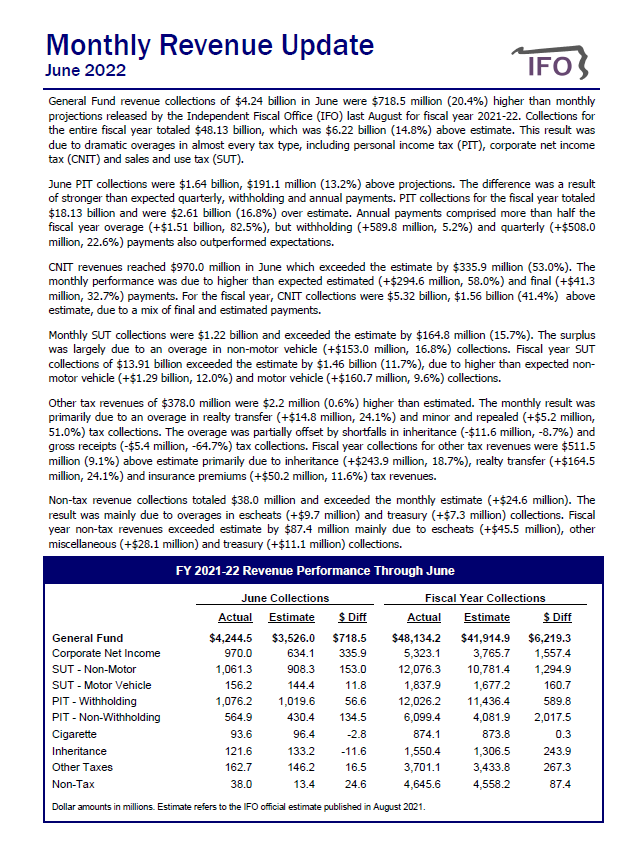 July 01, 2022 | Revenue & Economic Update
The Commonwealth collected $48.13 billion in General Fund revenues for fiscal year 2021-22, an increase of $7.74 billion (19.2%) compared to the prior fiscal year.
---