IFO Releases
August 31, 2022 | Economics and Other
The IFO published a research brief that uses a national analysis from the Penn Wharton Budget Model and data from the U.S. Department of Education to estimate the impact on Pennsylvania borrowers from student loan debt relief and other proposed changes to the federal program.
---
August 22, 2022 | Revenue & Economic Update
The August edition of our Monthly Economic Update includes links to recent articles and reports that provide insight into state or national economic, demographic and fiscal trends.
---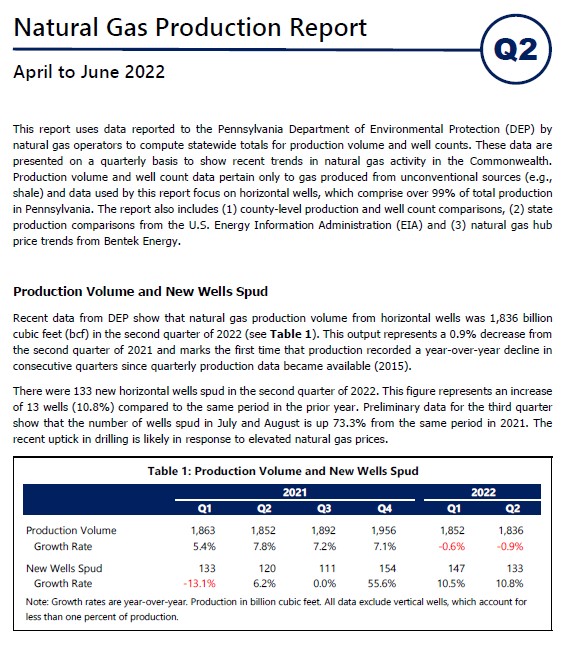 August 18, 2022 | Energy
This report for the second quarter of 2022 uses data collected by the PA Department of Environmental Protection to develop statewide and county-level tabulations of production volume and well counts.
Tags: gas, natural, production
---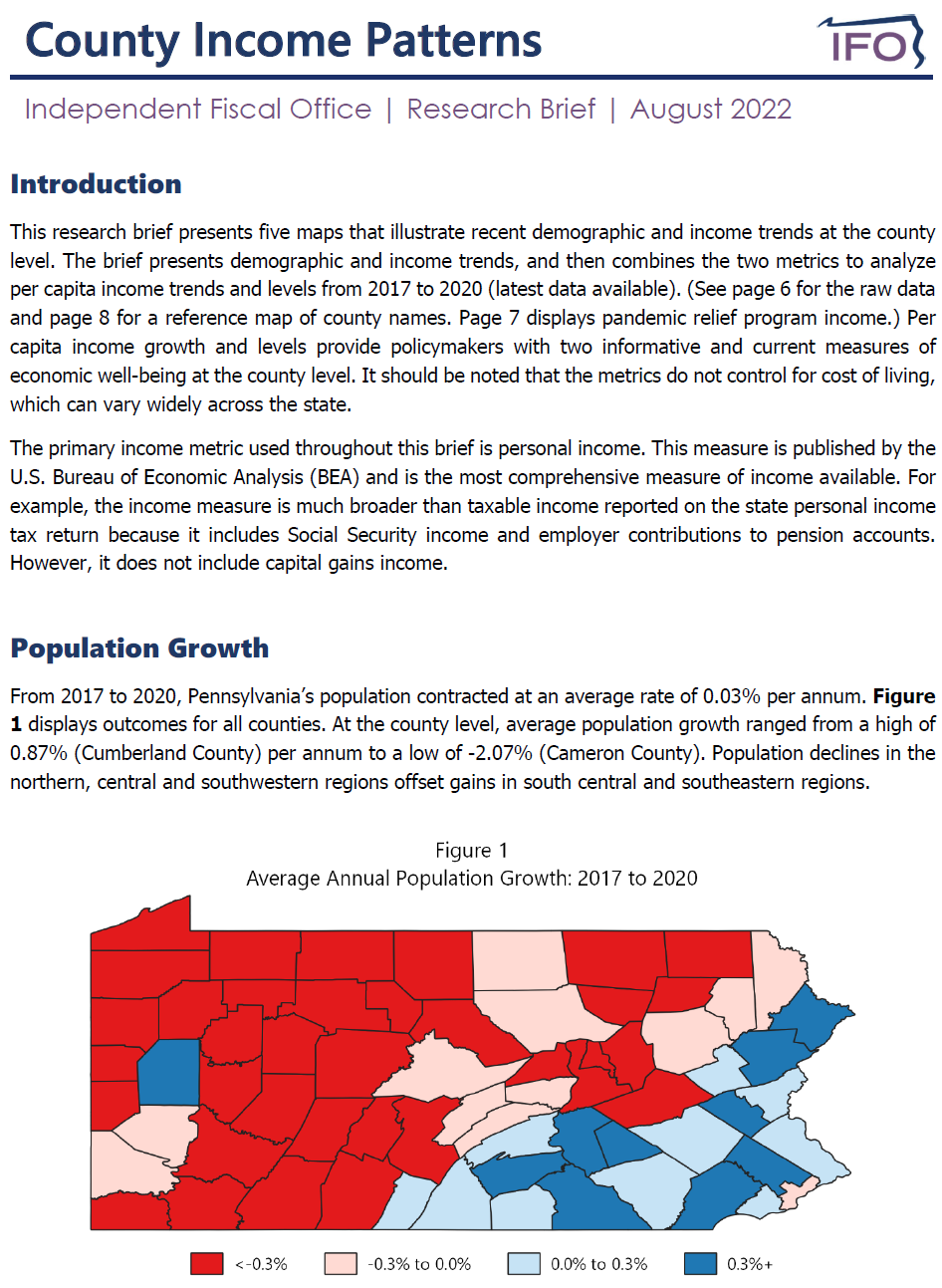 August 16, 2022 | Economics and Other
This research brief uses the latest published data to generate maps and county rankings of recent demographic and income trends. The release highlights population change, personal income growth and per capita amounts for all counties in the Commonwealth.
---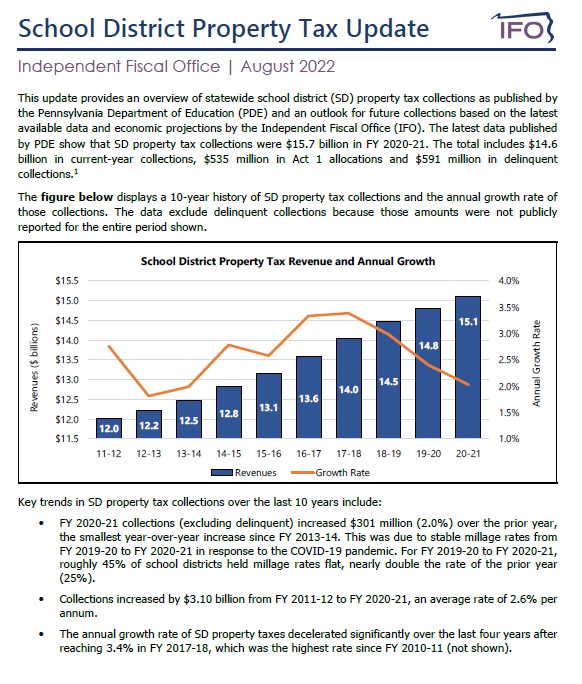 August 15, 2022 | Property Tax
The IFO released an updated school district property tax forecast. The report (1) projects revenues through FY 2026-27, (2) estimates revenues collected from senior homeowners, (3) ranks counties based on per capita revenues and (4) provides detail on the projected Act 1 index.
---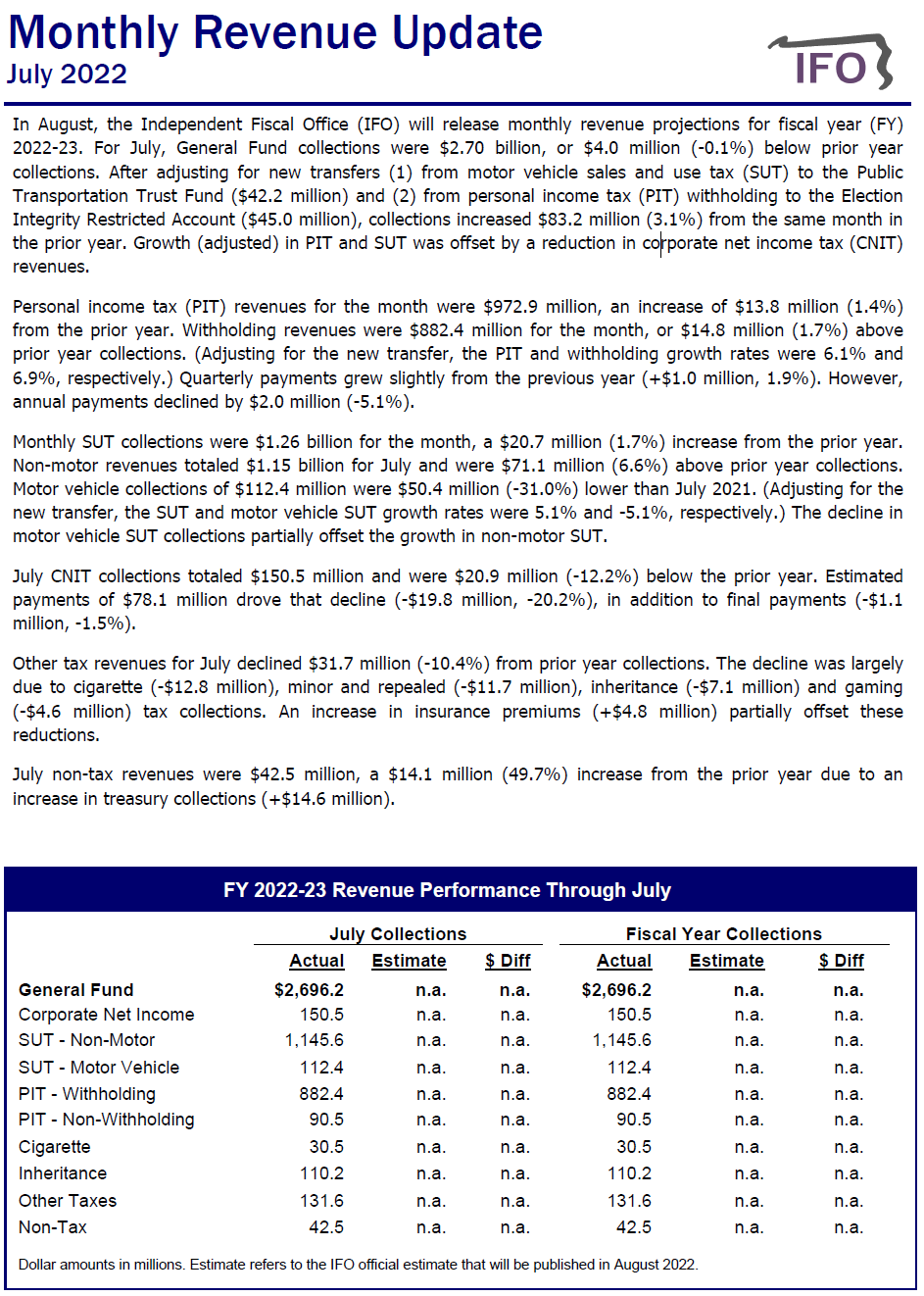 August 01, 2022 | Revenue & Economic Update
The Commonwealth collected $2.70 billion in General Fund revenues for July, a decrease of $4.0 million (-0.1%) compared to July 2021.
---