IFO Releases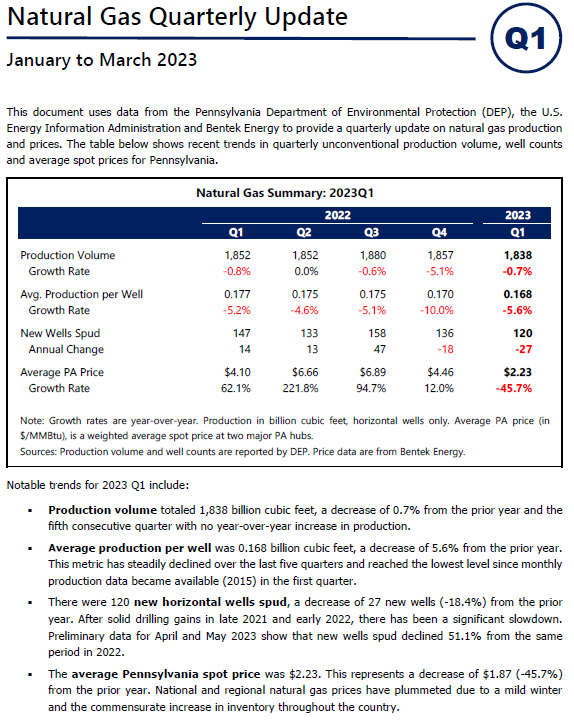 May 31, 2023 | Energy
This document uses data from the Pennsylvania Department of Environmental Protection, the U.S. Energy Information Administration and Bentek Energy to provide a quarterly update on recent trends in production volume, well counts and average spot prices.
Tags: gas, natural, production
---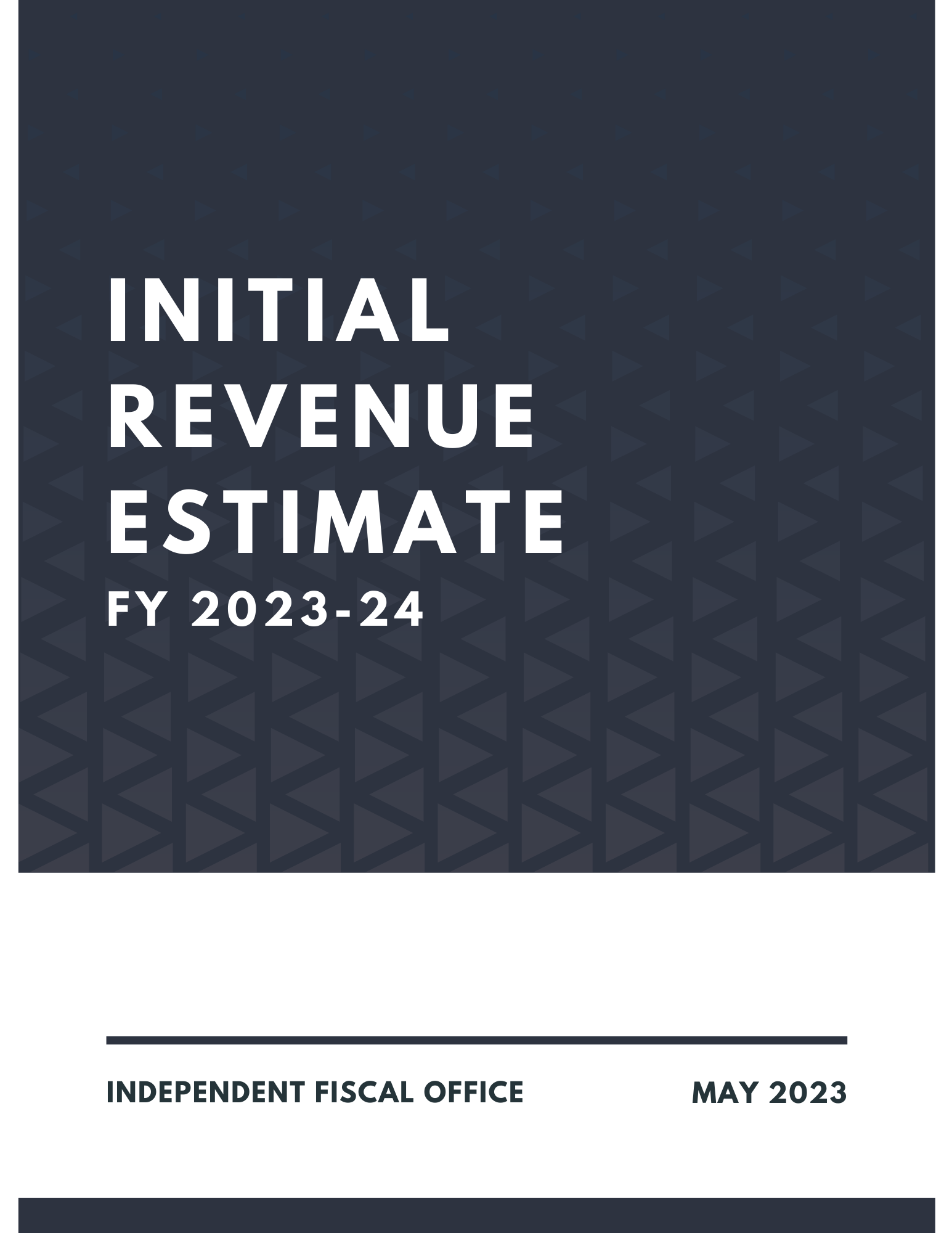 May 24, 2023 | Revenue Estimates
The IFO released its initial revenue estimate for FY 2023-24. Click the hyperlink above to view the report and presentation.
---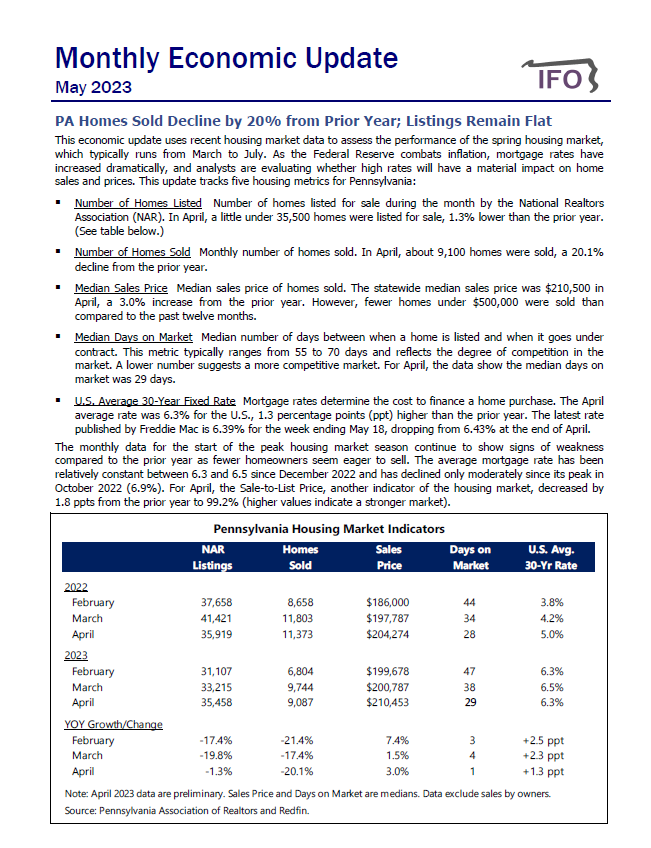 May 23, 2023 | Revenue & Economic Update
The Monthly Economic Update provides data and insight on current trends that impact the state economy.
---
May 17, 2023 | Revenue Estimates
The IFO will release its Initial Revenue Estimate on Wednesday, May 24th at 1:30 PM. The report will contain revisions to the FY 2022-23 estimate and an initial estimate for FY 2023-24. See the announcement for a link to register for the presentation.
---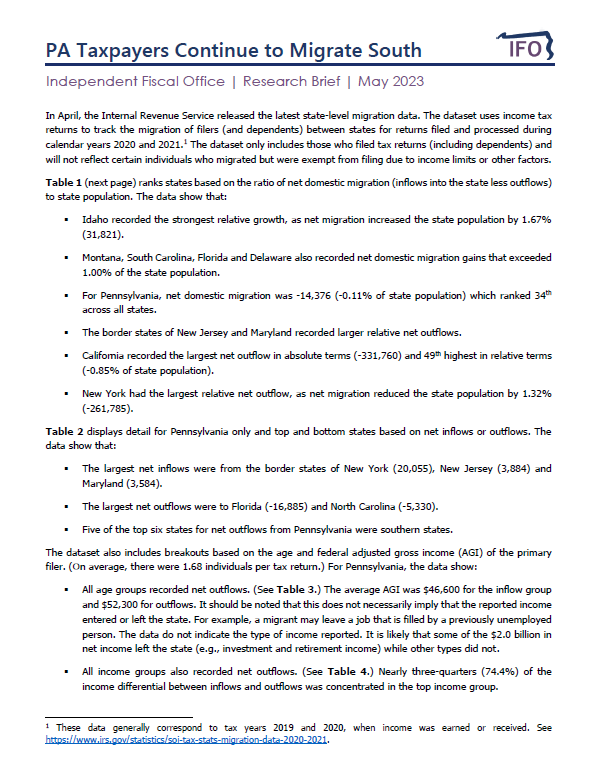 May 03, 2023 | Economics and Other
The IFO posted a research brief that uses recent IRS tax data to track migration between states for 2020 and 2021. The IRS data indicate Pennsylvania net domestic migration was -14,376 (-0.11% of state population), which ranked 34th across all states. Large net inflows came from border states and net outflows went to southern states, most notably Florida. The adjusted gross income averaged $46,600 for the inflow group and $52,300 for outflows, with a total net flow of nearly -$2.0 billion.
---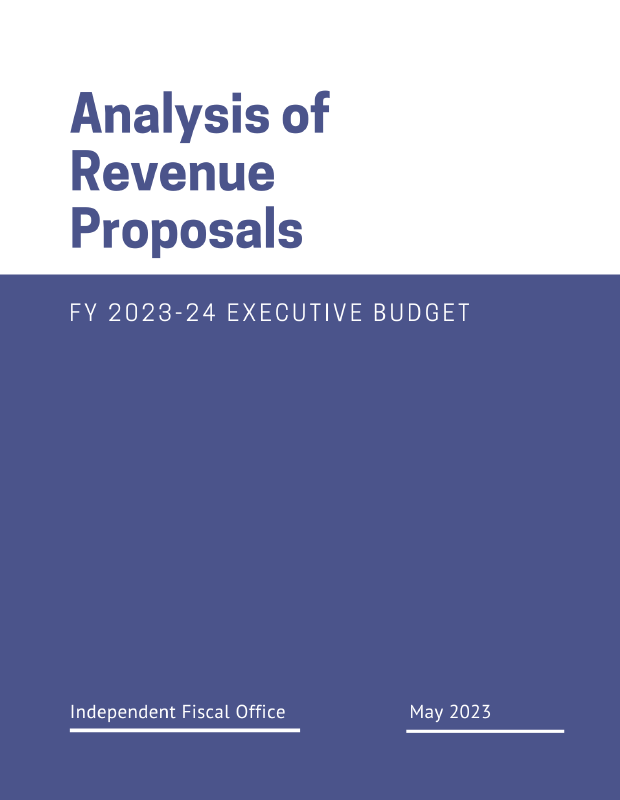 May 03, 2023 | Revenue Estimates
This report provides estimates for the revenue proposals contained in the 2023-24 Executive Budget released March 2023. The Independent Fiscal Office (IFO) publishes this report to fulfill its statutory duties as provided under Section 604-B (a)(4) of the Administrative Code of 1929. The act requires that the IFO "provide an analysis, including economic impact, of all tax and revenue proposals submitted by the Governor or the Office of the Budget."
---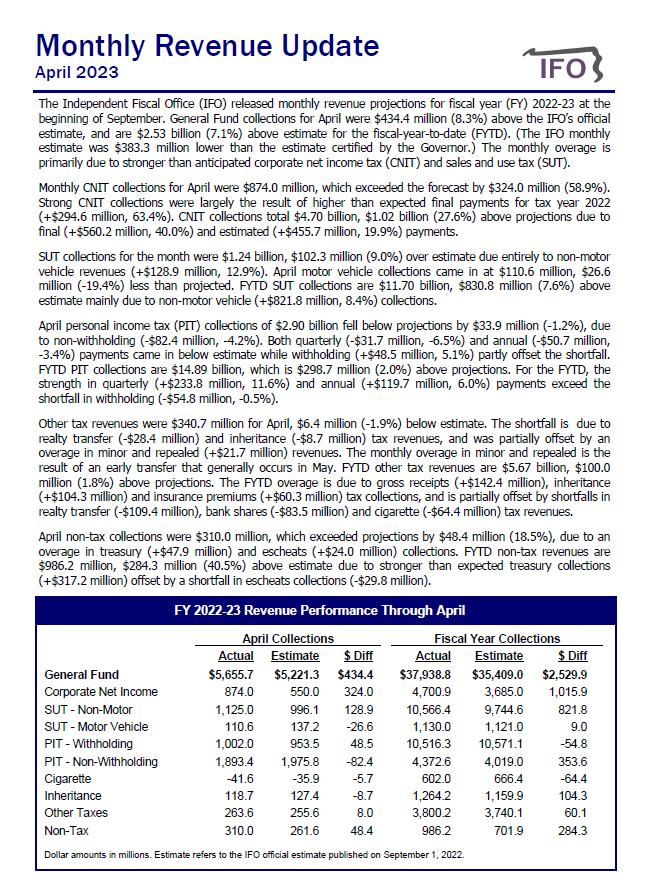 May 01, 2023 | Revenue & Economic Update
The Commonwealth collected $5.66 billion in General Fund revenues for April, a decrease of $863.0 million (-13.2%) compared to April 2022.
---