IFO Releases
June 29, 2023 | Economics and Other
Director Matt Knittel made a brief presentation to the House Finance Committee on combined reporting.
Tags: combined, presentation, reporting
---
June 28, 2023 | Property Tax
The IFO released an updated school district property tax forecast. The report (1) projects revenues through FY 2027-28, (2) estimates revenues collected from senior homeowners, (3) ranks counties based on per capita revenues and (4) provides detail on the projected Act 1 index.
---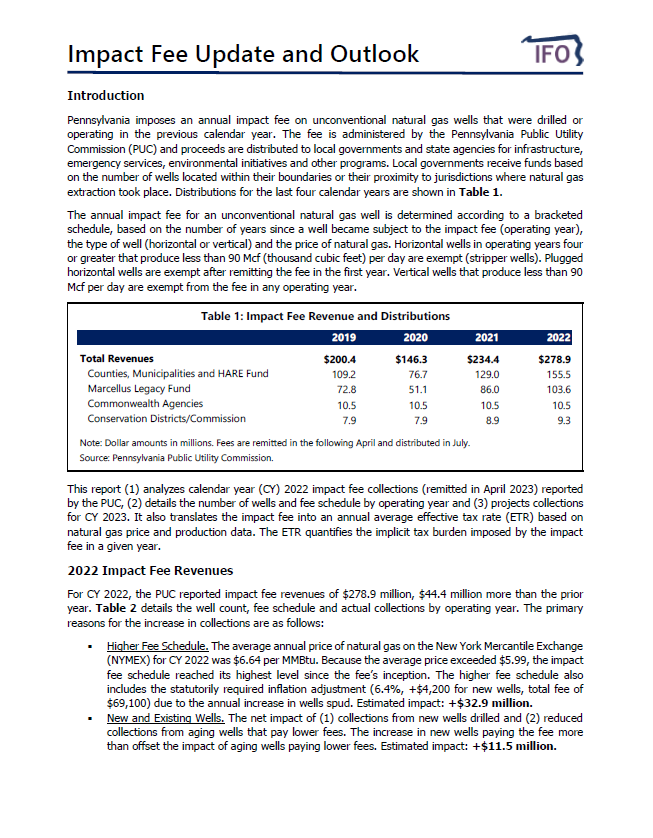 June 26, 2023 | Energy
This update examines 2022 impact fee collections and provides an outlook for 2023. The Commonwealth collected $278.9 million in impact fees for 2022, a $44.4 million increase from 2021.
---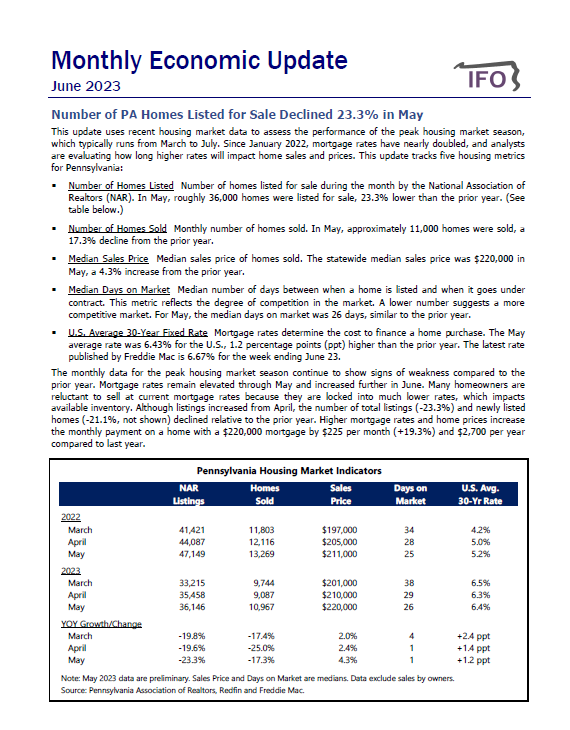 June 26, 2023 | Revenue & Economic Update
The Monthly Economic Update provides data and insight on current trends that impact the state economy.
---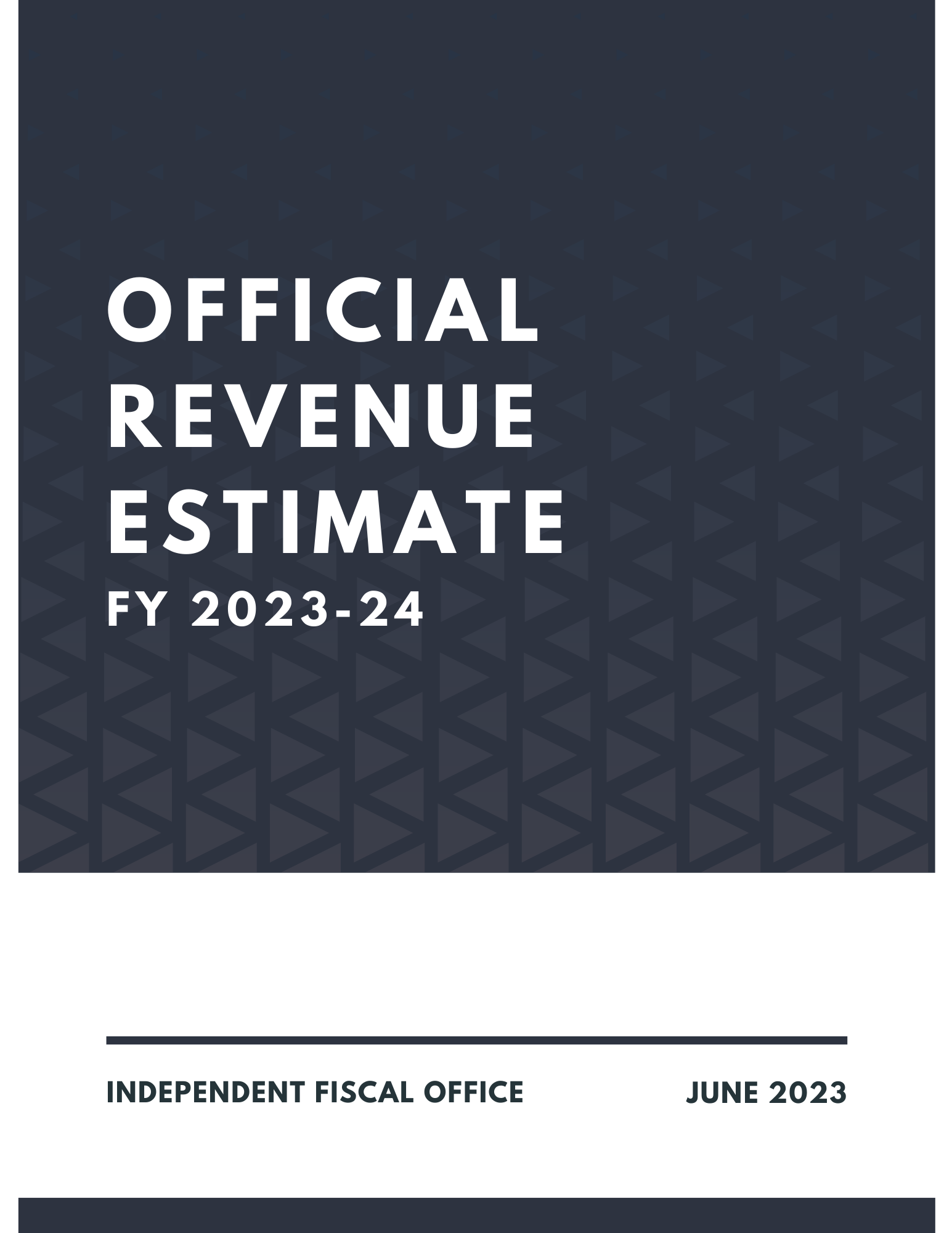 June 20, 2023 | Revenue Estimates
The Independent Fiscal Office (IFO) released its official revenue estimate for FY 2023-24. Updated estimates for FY 2022-23 are included.
---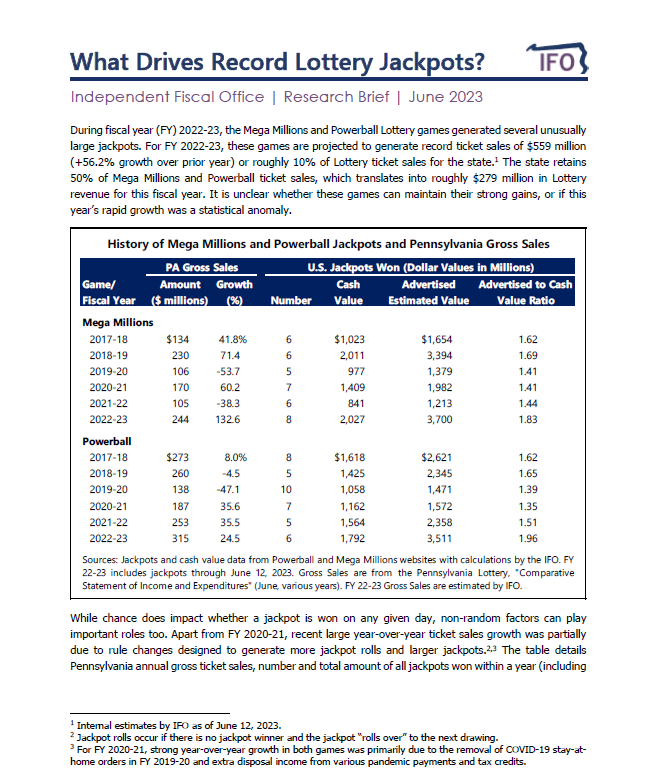 June 13, 2023 | Economics and Other
The IFO posted a new research brief that discusses the factors that motivate recent record Lottery jackpots for Mega Millions and Powerball and how large jackpots from those two games impact funds for programs the Lottery Fund supports.
---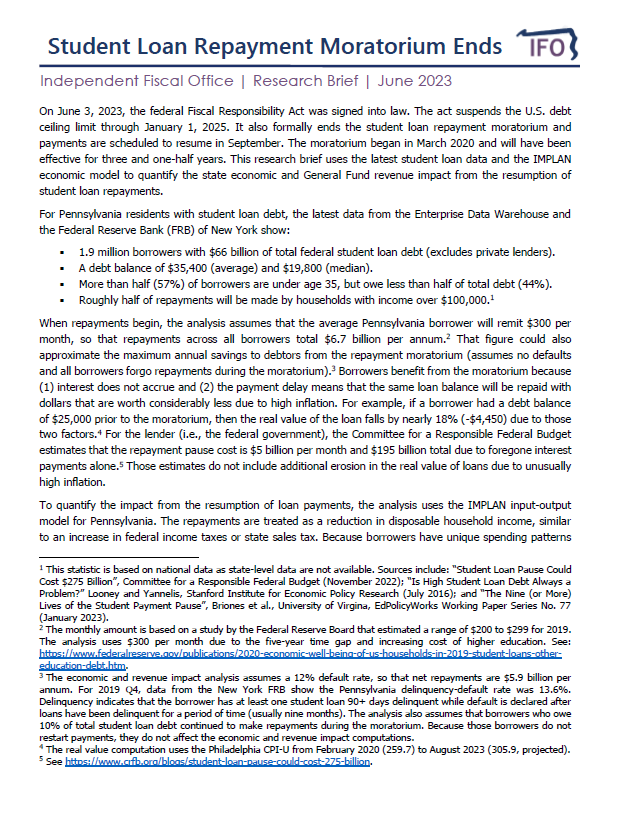 June 12, 2023 | Economics and Other
As part of its annual revenue estimate, the IFO modeled the economic and revenue impact from the scheduled end of the student loan moratorium in September 2023. An IMPLAN economic simulation finds that annual state nominal GDP will decline by $3.4 billion while sales tax revenues decline by $125 million and personal income tax by $40 million.
---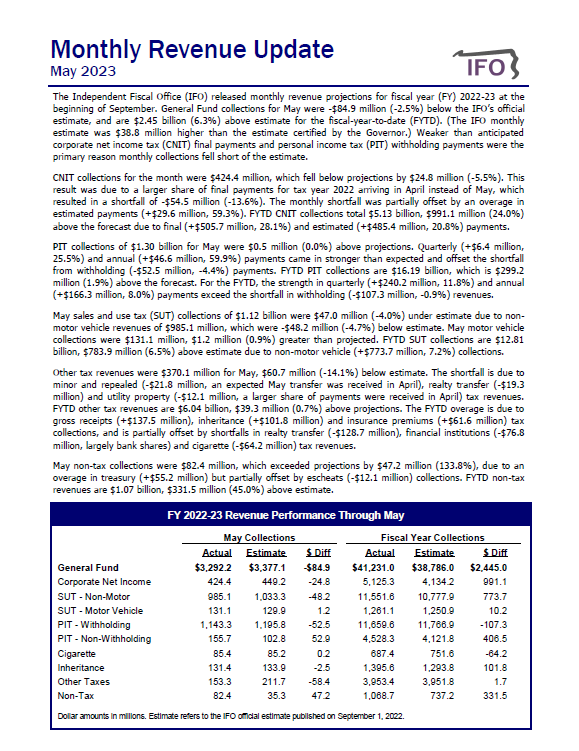 June 01, 2023 | Revenue & Economic Update
The Commonwealth collected $3.29 billion in General Fund Revenues for May, an increase of $61.1 million (1.9%) compared to May 2022.
---