IFO Releases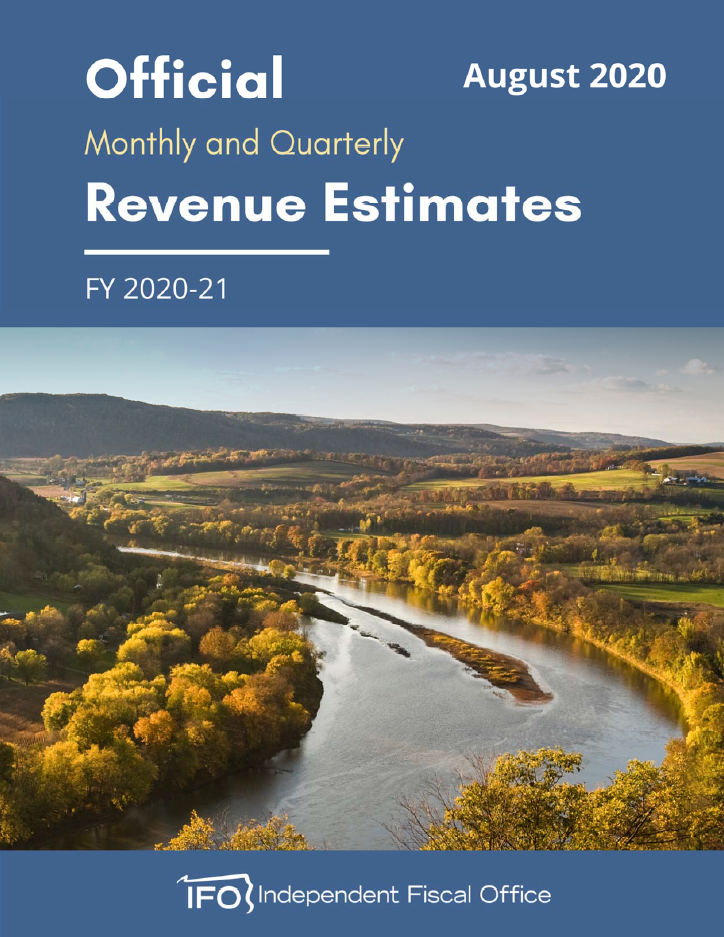 August 27, 2020 | Revenue Estimates
This report provides revenue distributions based on the FY 2020-21 projections contained in the Official Revenue Estimate published by the IFO on June 22, 2020. They reflect the statutory changes that were enacted with the FY 2020-21 state budget.
---
August 25, 2020 | Revenue & Economic Update
The August edition of our Monthly Economic Update includes links to recent articles and reports that provide insight into state or national economic, demographic and fiscal trends.
---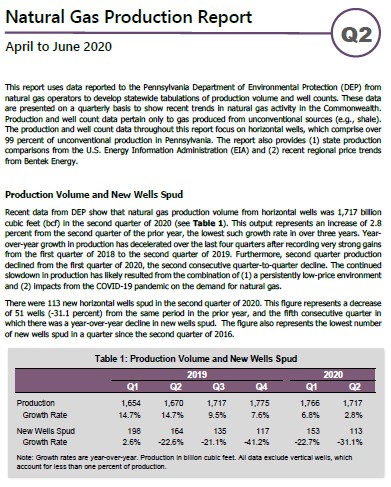 August 20, 2020 | Natural Gas
This report for the second quarter of 2020 uses data collected by the PA Department of Environmental Protection to develop statewide and county-level tabulations of production volume and well counts.
Tags: gas, production
---
August 19, 2020 | Revenue Estimates
Director Matthew Knittel provided a brief economic and revenue update to members of the Senate Appropriations Committee (Democrat).
---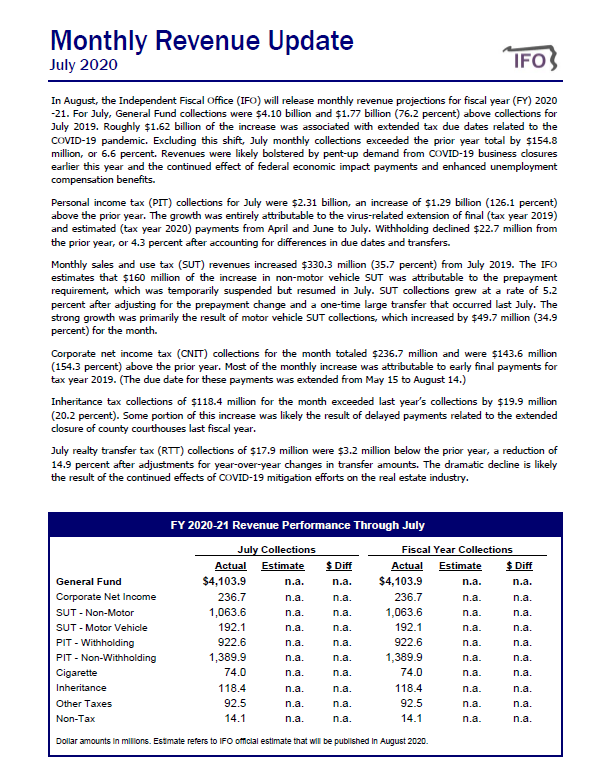 August 03, 2020 | Revenue & Economic Update
The Commonwealth collected $4.10 billion in General Fund revenues for July, an increase of $1.77 billion compared to July 2019. The IFO estimates that roughly $1.62 billion of the increase was associated with extended tax due dates related to the COVID-19 pandemic.
---