IFO Releases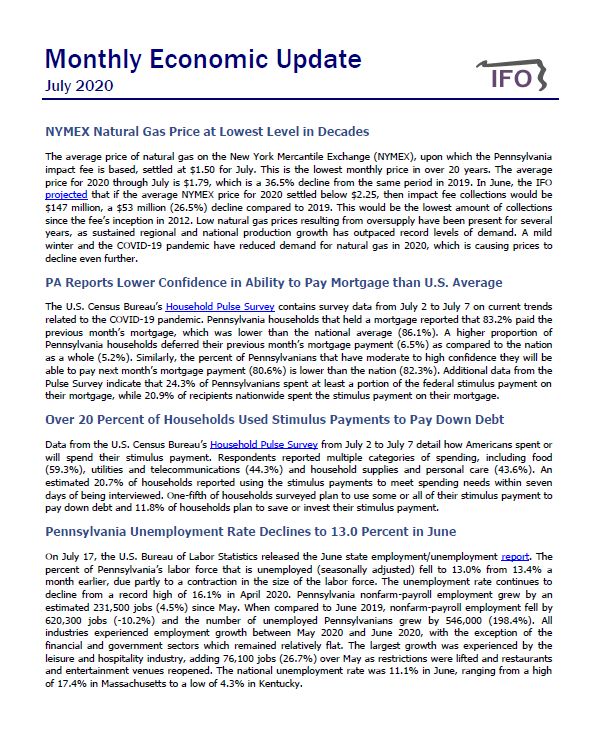 July 23, 2020 | Revenue & Economic Update
The July edition of our Monthly Economic Update includes links to recent articles and reports that provide insight into state or national economic, demographic and fiscal trends.
---
July 16, 2020 | News Stand & Other
In response to a legislative request, the Independent Fiscal Office examined how the COVID-19 pandemic and mandated business closures could impact local earned income taxes (EIT), property taxes and gaming revenues received by municipalities, counties and school districts for the current year.
---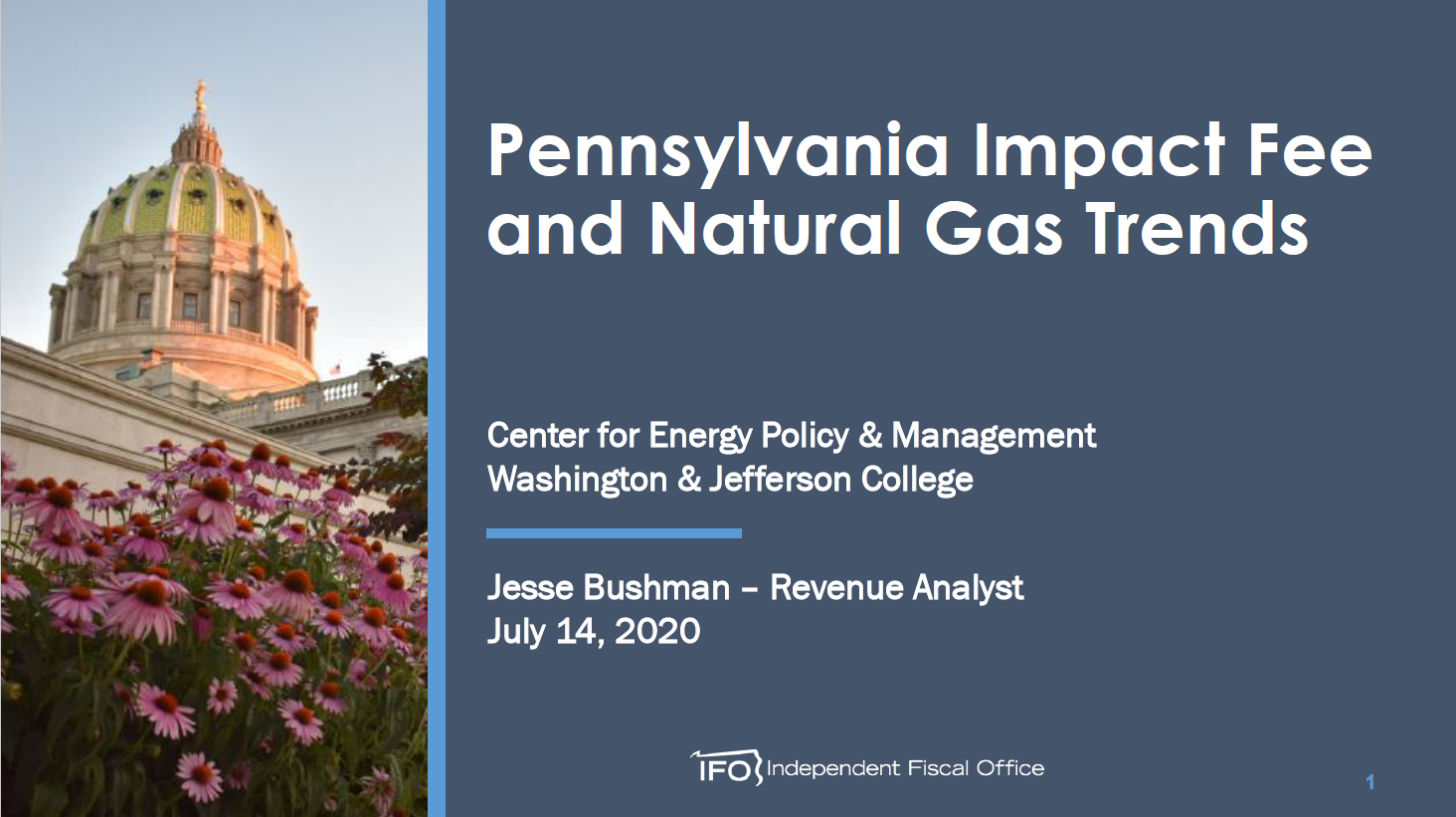 July 14, 2020 | Natural Gas
Revenue Analyst Jesse Bushman made a presentation to the Center for Energy Policy and Management at Washington & Jefferson College regarding regional natural gas trends and how they are affecting the state's Impact Fee.
Tags: gas, presentation
---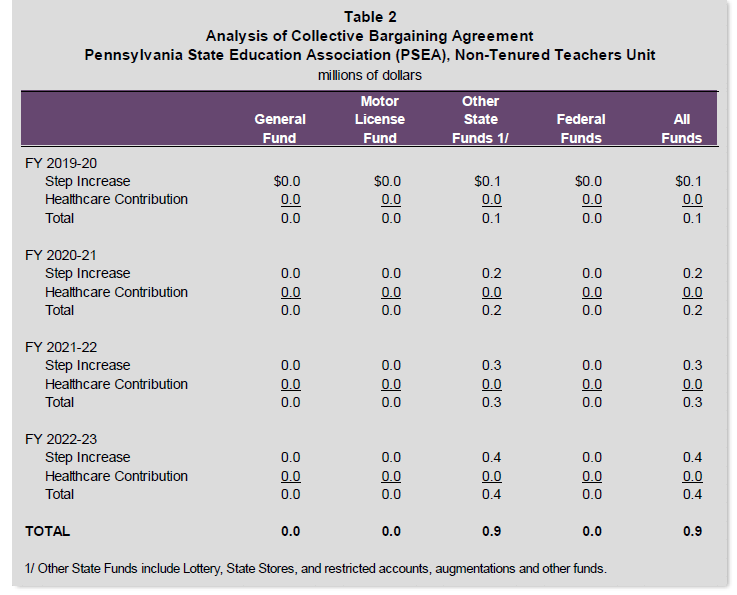 July 02, 2020 | Wage Contracts
This letter provides a fiscal impact analysis of the collective bargaining agreement between the Commonwealth of Pennsylvania and the Pennsylvania State Education Association (PSEA), Non-Tenured Teachers Unit.
---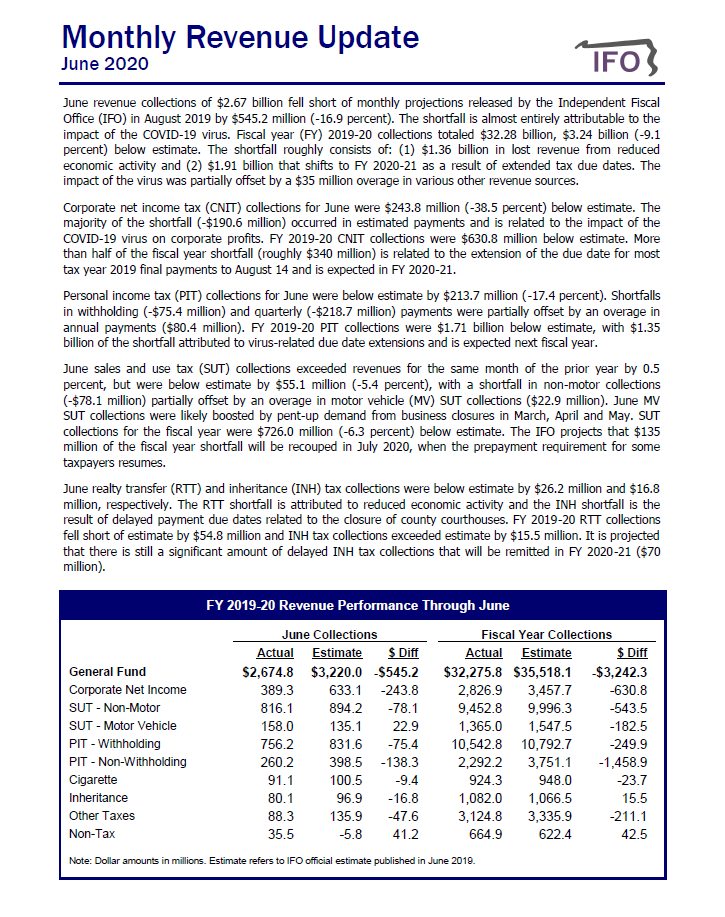 July 01, 2020 | Revenue & Economic Update
The Commonwealth collected $32.28 billion for FY 2019-20, a decline of $2.58 billion (-7.4 percent) from the prior fiscal year. The IFO projects that business closures and mitigation efforts related to the COVID-19 virus resulted in (1) $1.36 billion in lost revenue from reduced economic activity and (2) $1.91 billion that shifts to FY 2020-21 as a result of extended tax due dates.
---