IFO Releases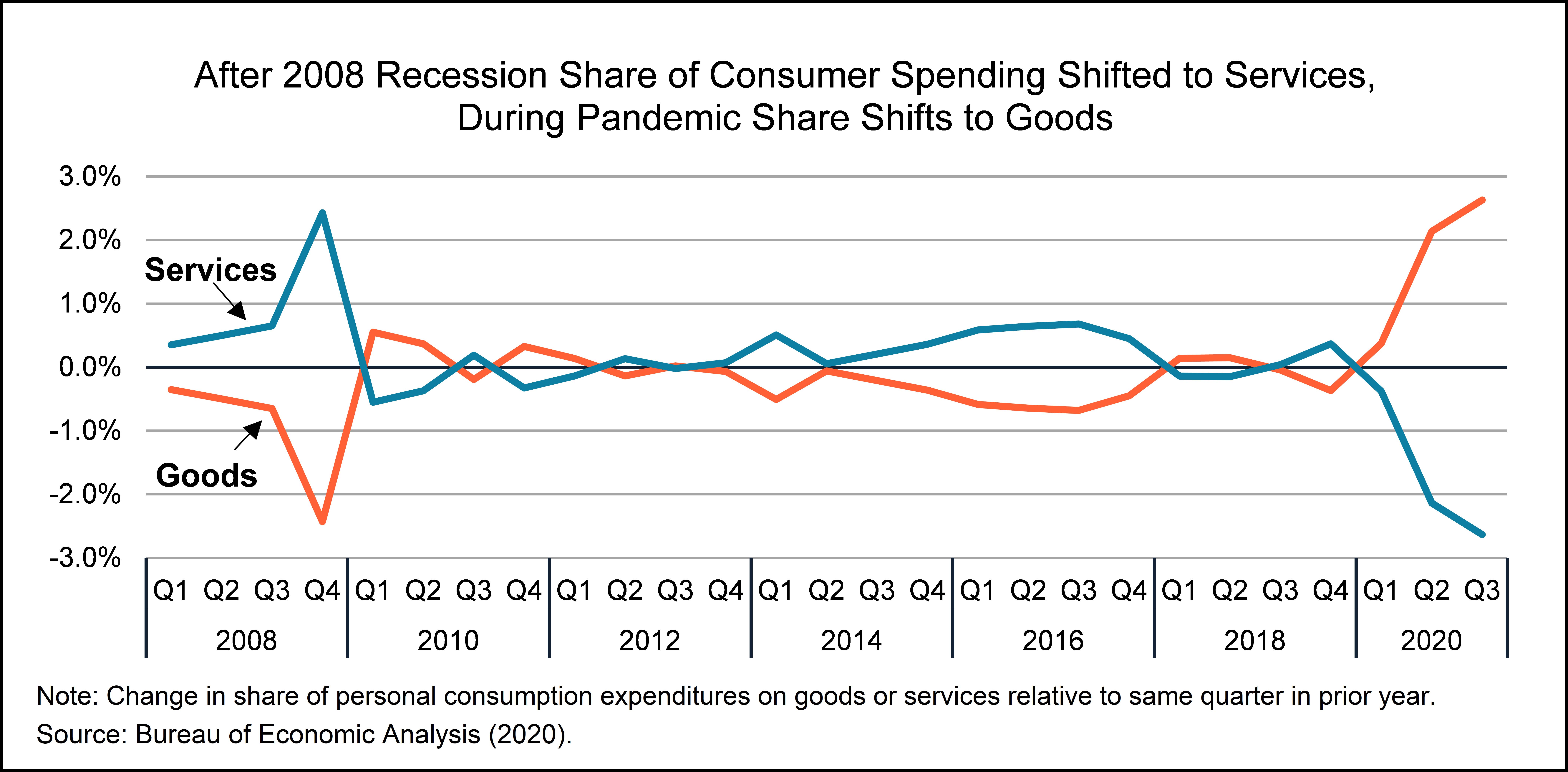 November 25, 2020 | Revenue & Economic Update
The November edition of our Monthly Economic Update includes links to recent articles and reports that provide insight into state or national economic, demographic and fiscal trends.
---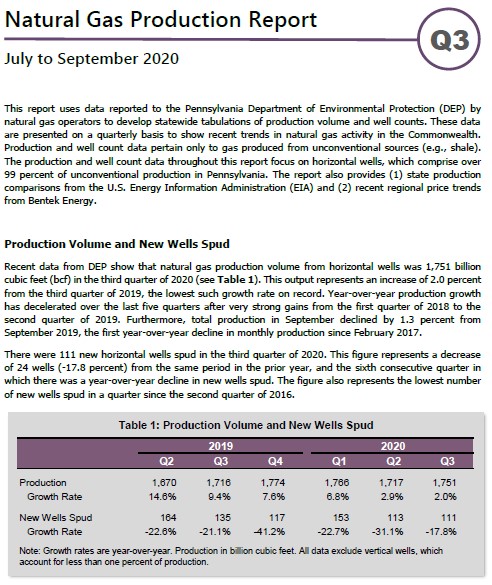 November 24, 2020 | Natural Gas
This report for the third quarter of 2020 uses data collected by the PA Department of Environmental Protection to develop statewide and county-level tabulations of production volume and well counts.
Tags: gas, production
---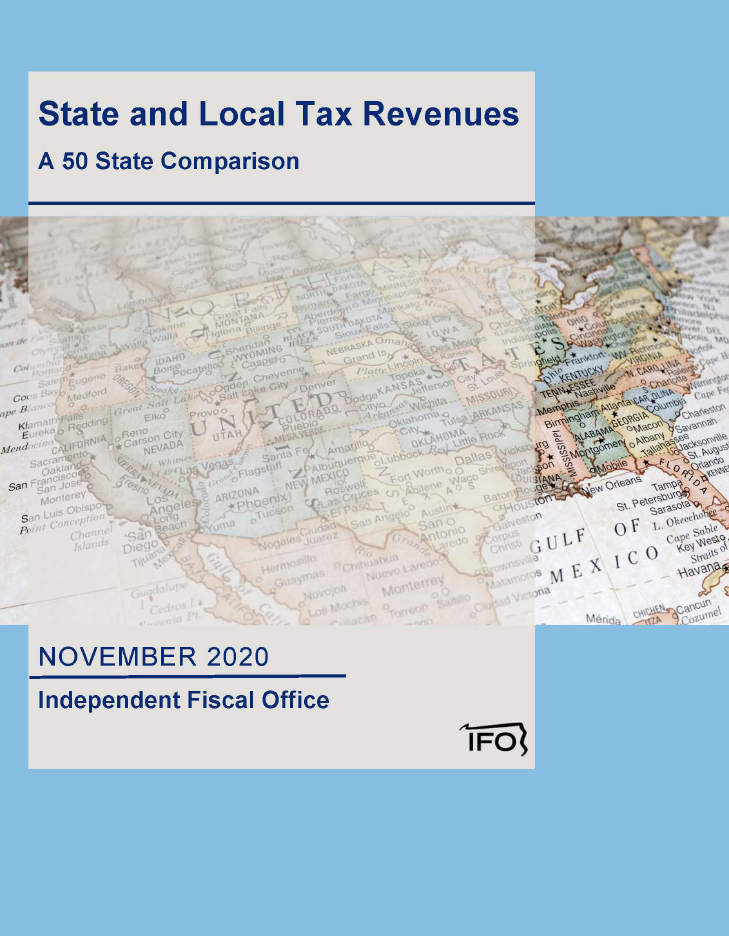 November 24, 2020 | News Stand & Other
This report uses the most recent data from the U.S. Census Bureau, the Internal Revenue Service (IRS), the U.S. Bureau of Economic Analysis and the Federation of Tax Administrators to facilitate a comparison of state and local tax systems across the 50 states. The report examines (1) the relative level of state and local taxes across states, (2) the distribution of state and local taxes across revenue sources (e.g., income, sales and property) and (3) state debt levels.
Tags: comparison, local, state, tax
---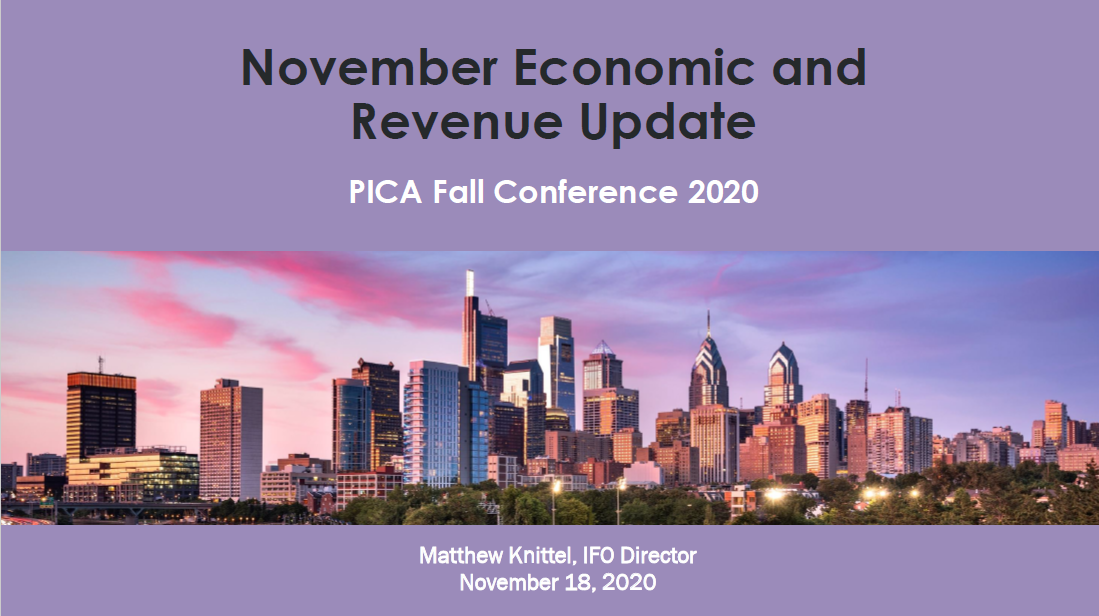 November 18, 2020 | News Stand & Other
Director Matthew Knittel made a presentation to the Harrisburg Trade Association Executives and the PICA 2020 Fall Conference.
Tags: economic, presentation, revenue
---
November 12, 2020 | Wage Contracts
This table provides an up-to-date summary of the recent wage contracts analyzed by the IFO. Additional estimates will be provided after the relevant contract detail has been transmitted to the IFO by the Office of Administration.
---
November 12, 2020 | Wage Contracts
This letter provides a fiscal impact analysis of the collective bargaining agreement between the Commonwealth of Pennsylvania and the United Government Security Officers of America (UGSOA).
---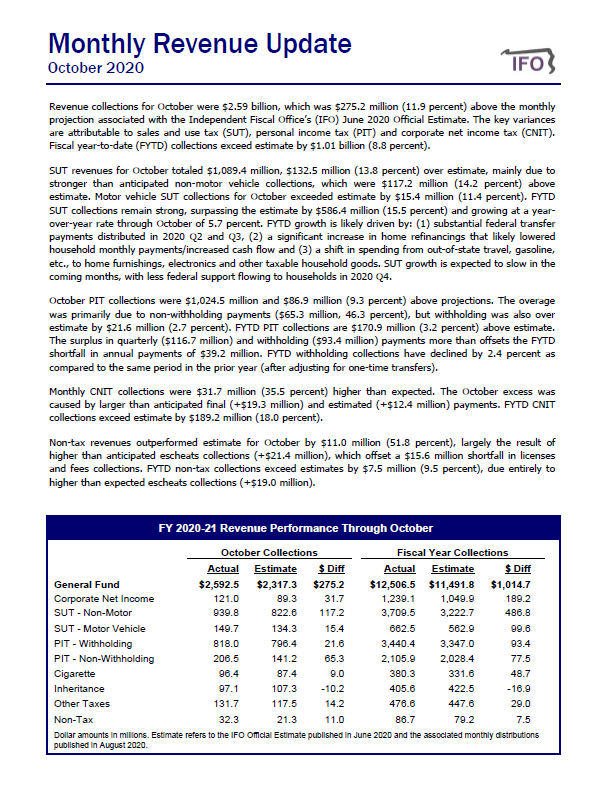 November 02, 2020 | Revenue & Economic Update
The Commonwealth collected $2.59 billion in General Fund revenues for October, a decrease of $77.5 million (2.9%) compared to October 2019.
---