IFO Releases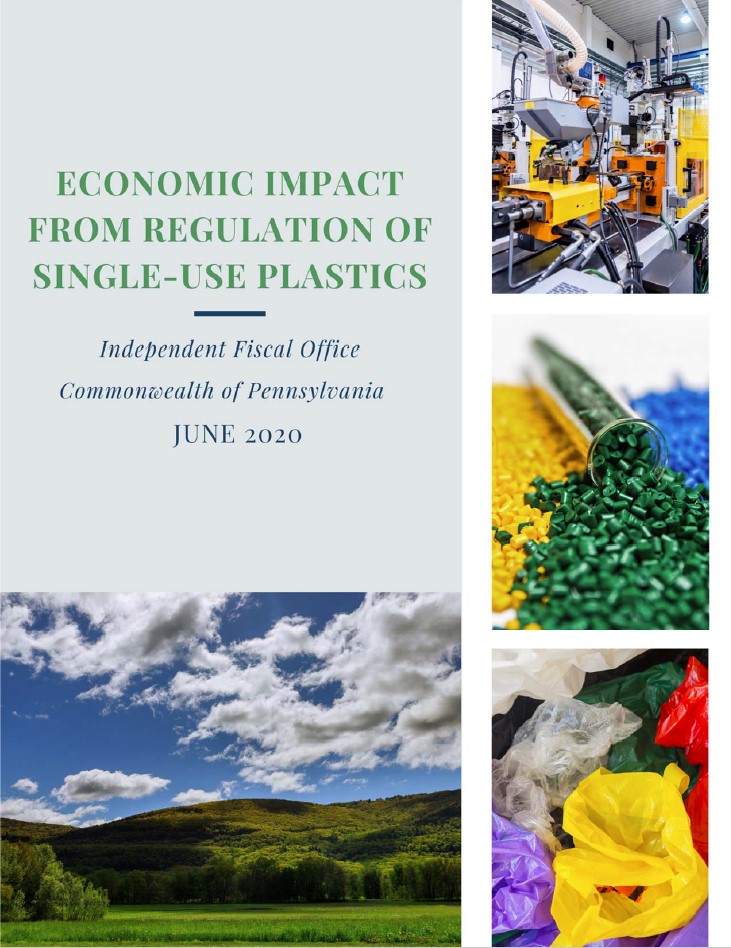 June 30, 2020 | News Stand & Other
As required by Act 20 of 2019, this report examines the economic impact from the regulation of single-use plastics. The report considers three types of regulation that have been enacted by other states and local jurisdictions: a ban, a fee and a ban-plus-fee. The report examines potential outcomes if these regulations were implemented statewide for plastic retail bags. The analysis is also extended to a ban on expanded polystyrene foam foodservice products.
---
June 26, 2020 | Wage Contracts
This letter provides a fiscal impact analysis of the collective bargaining agreement between the Commonwealth of Pennsylvania and the Pennsylvania State Corrections Officers Association (PSCOA).
---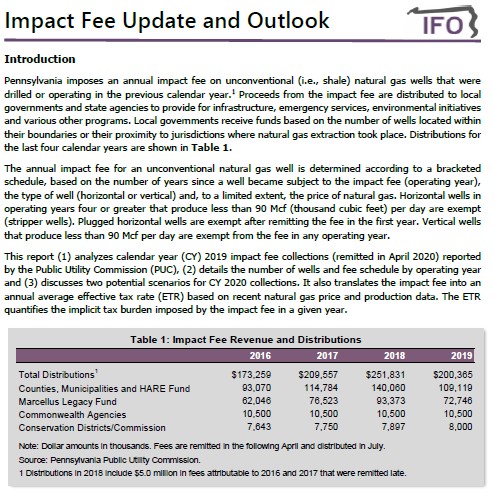 June 25, 2020 | Natural Gas
This report examines impact fee collections for 2019 and provides an outlook for 2020.
Tags: gas
---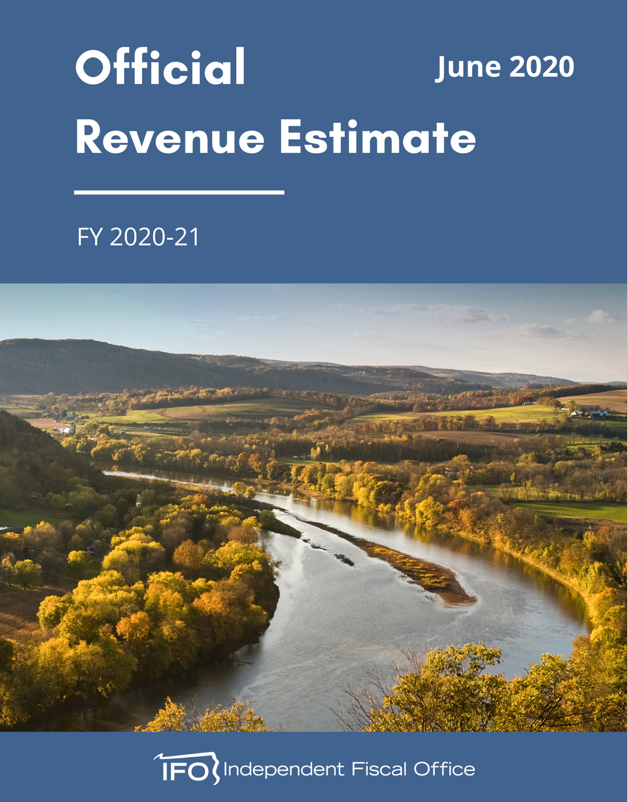 June 22, 2020 | Revenue Estimates
---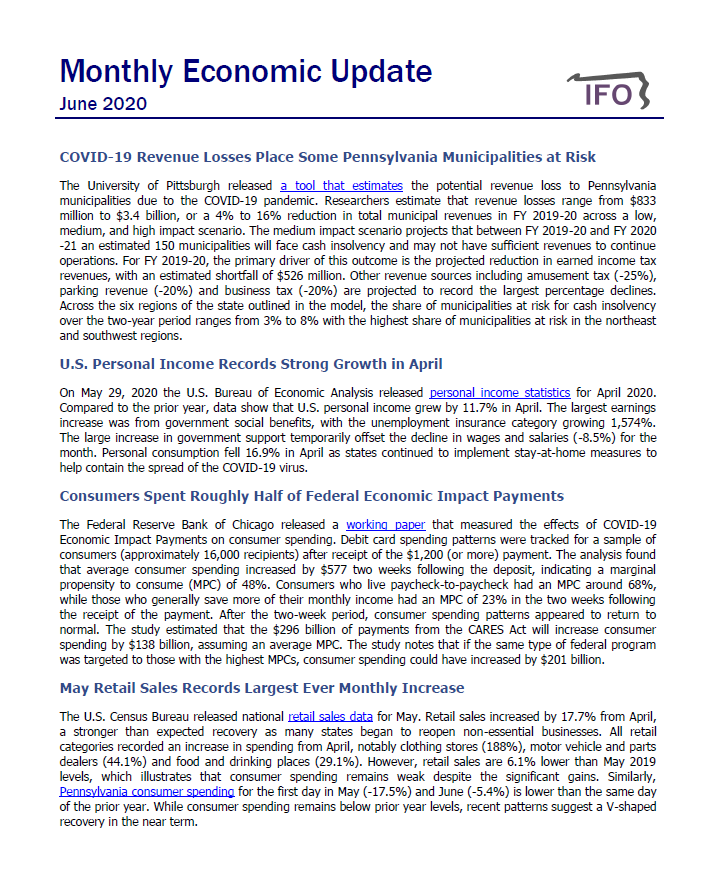 June 17, 2020 | Revenue & Economic Update
The June edition of our Monthly Economic Update includes links to recent articles and reports that provide insight into state or national economic, demographic and fiscal trends.
---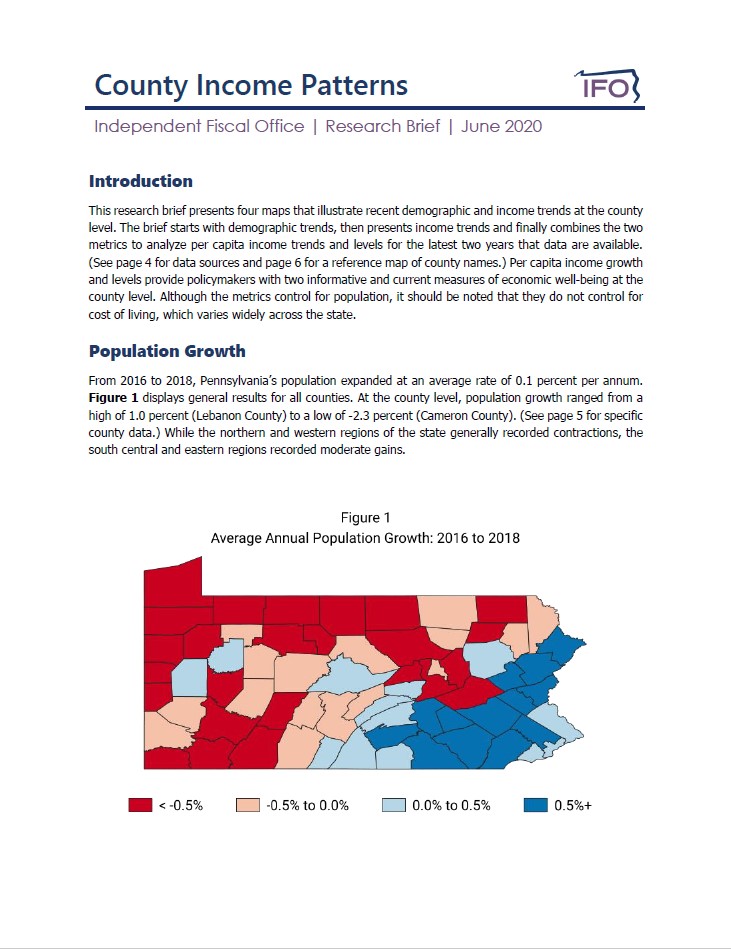 June 10, 2020 | News Stand & Other
This research brief presents four maps that illustrate recent demographic and income trends at the county level. The release highlights population change, personal income growth and per capita figures for all counties of the Commonwealth.
---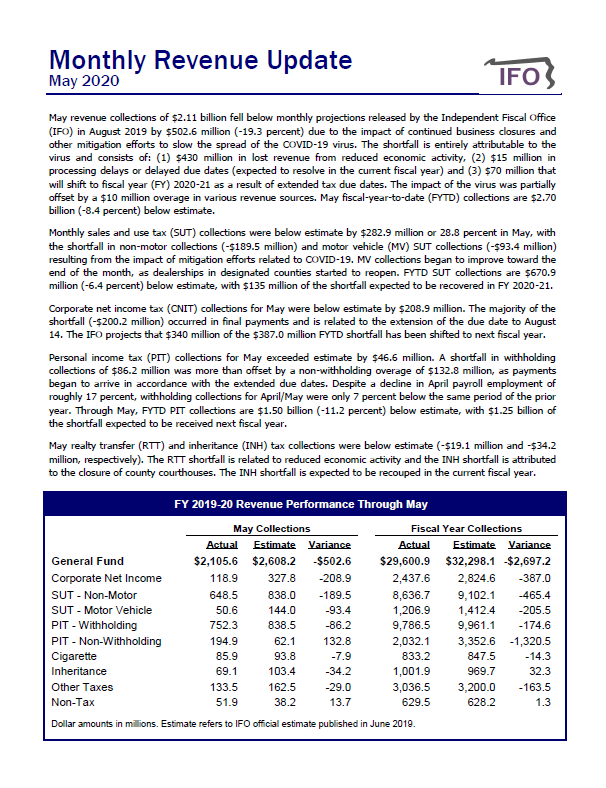 June 01, 2020 | Revenue & Economic Update
The Commonwealth collected $2.11 billion in General Fund revenues for May, a decline of $510.7 million compared to May 2019. The IFO estimates that the COVID-19 virus reduced monthly collections by $515 million due to the impact of continued business closures and other mitigation efforts to slow the spread of the COVID-19 virus.
---