IFO Releases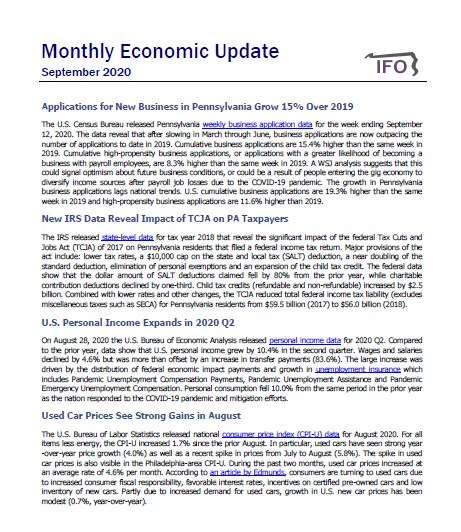 September 23, 2020 | Revenue & Economic Update
The September edition of our Monthly Economic Update includes links to recent articles and reports that provide insight into state or national economic, demographic and fiscal trends.
---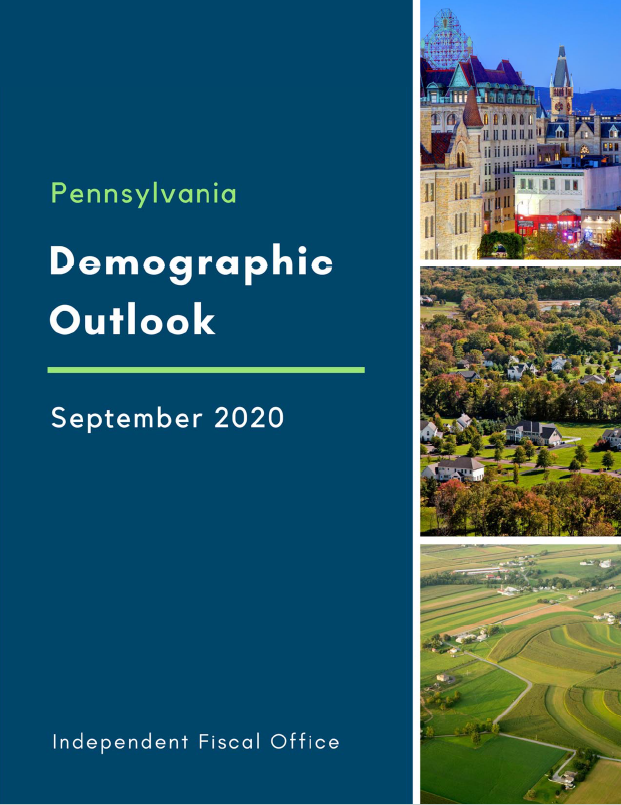 September 08, 2020 | Revenue Estimates
Section 604-B (a)(2) of the Administrative Code of 1929 specifies that the Independent Fiscal Office (IFO) shall "provide an assessment of the state's current fiscal condition and a projection of what the fiscal condition will be during the next five years. The assessment shall take into account the state of the economy, demographics, revenues and expenditures." This report fulfills the demographics obligation in advance of the IFO's release of the Economic and Budget Outlook for Fiscal Year 2020-21 to 2025-26. In prior years, the information contained in this report was presented as an individual section within the IFO's Five-Year Economic and Budget Outlook.
Tags: demographics
---
September 03, 2020 | Revenue Estimates
This report examines the performance of IFO revenue estimates for the past eight budget cycles.
Tags: estimates, performance, revenue
---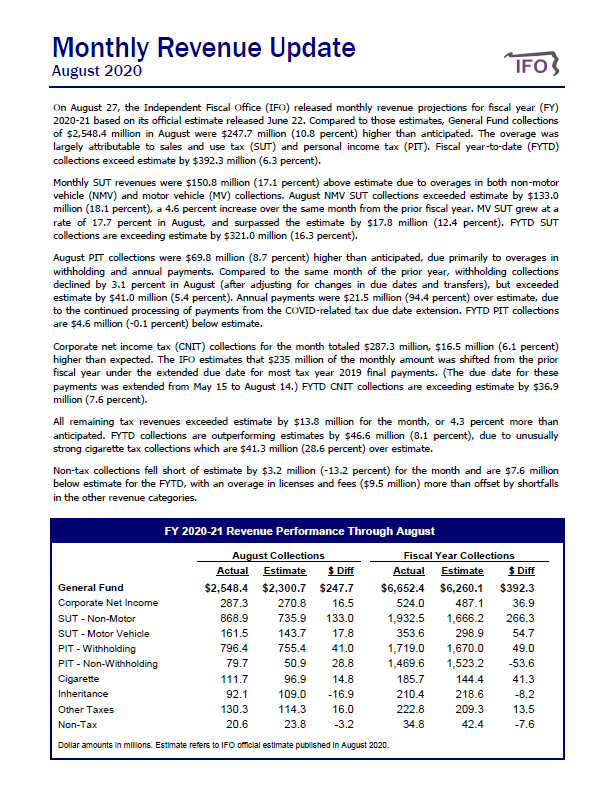 September 01, 2020 | Revenue & Economic Update
The Commonwealth collected $2.55 billion in General Fund revenues for August, an increase of $355.5 million (16.2%) compared to August 2019. The IFO estimates that roughly $235.0 million of the increase was associated with extended tax due dates related to the COVID-19 pandemic.
---