IFO Releases
February 28, 2020 | News Stand & Other
Director Matthew Knittel gave a presentation at a session of the Pennsylvania Education Policy Fellowship Program regarding the Commonwealth's economic and budget outlook.
Tags: presentation
---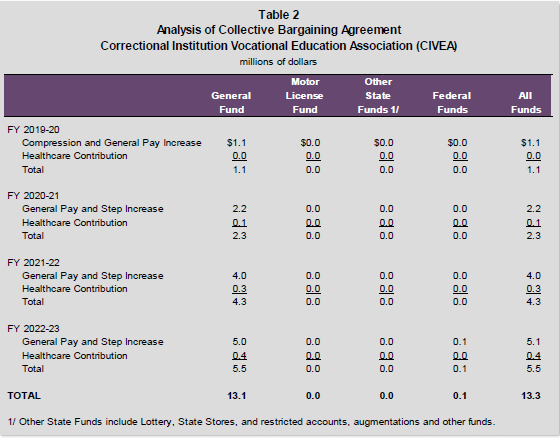 February 27, 2020 | Wage Contracts
This letter provides a fiscal impact analysis of the collective bargaining agreement between the Commonwealth of Pennsylvania and the Correctional Vocational Education Association (CIVEA).
---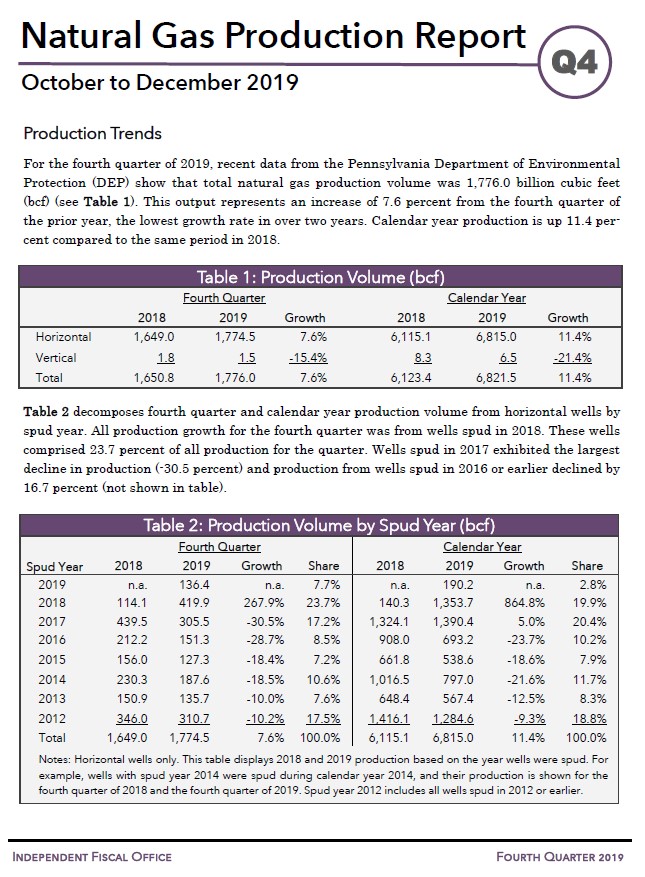 February 26, 2020 | Natural Gas
This report for the fourth quarter of 2019 uses data collected by the PA Department of Environmental Protection to develop statewide and county-level tabulations of production volume and well counts.
Tags: gas
---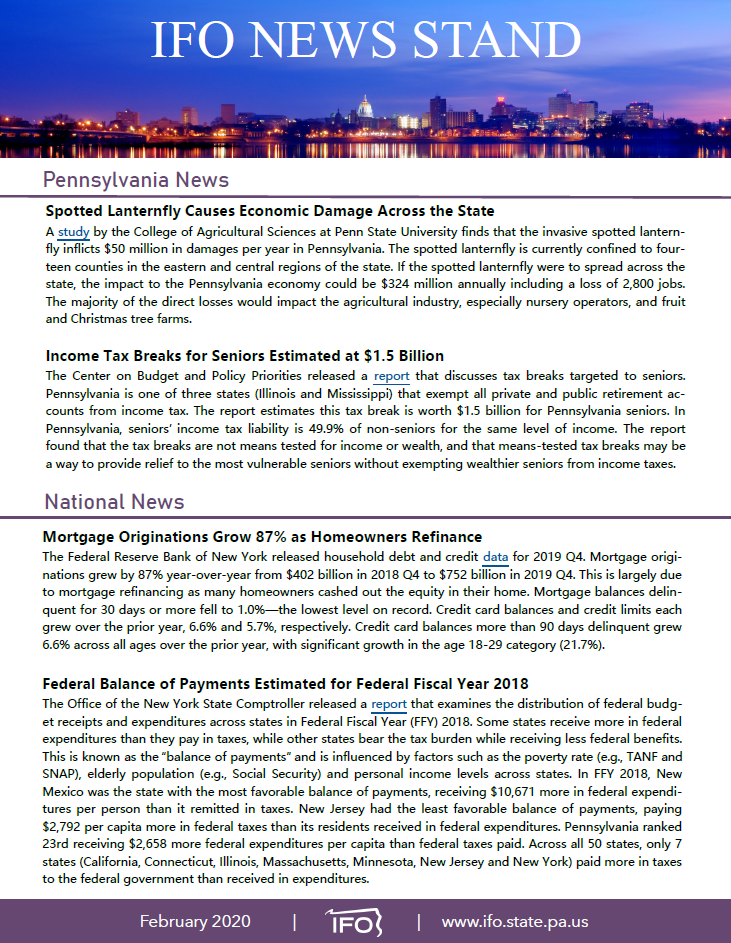 February 20, 2020 | News Stand & Other
The February edition of our monthly newsletter - The IFO News Stand. The release includes links to recent articles and reports that provide insight into state or national economic, demographic and fiscal trends.
---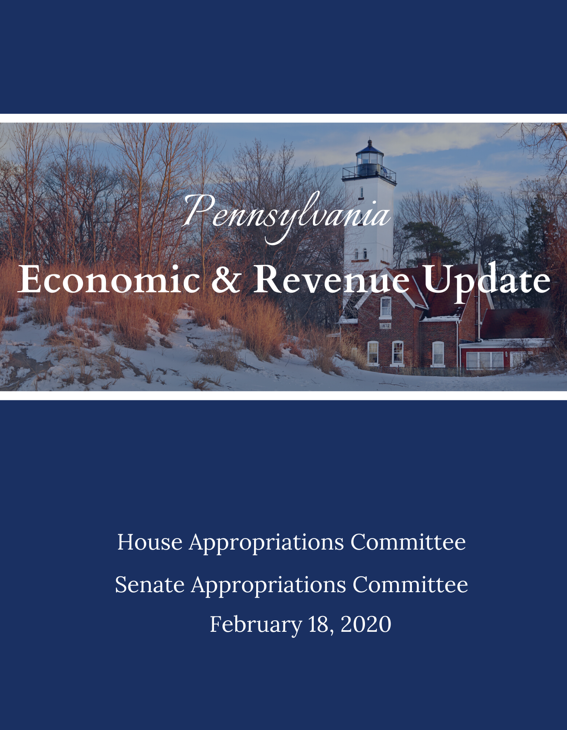 February 14, 2020 | News Stand & Other
The Independent Fiscal Office submitted material to the House and Senate Appropriations Committees in advance of its scheduled budget hearings.
---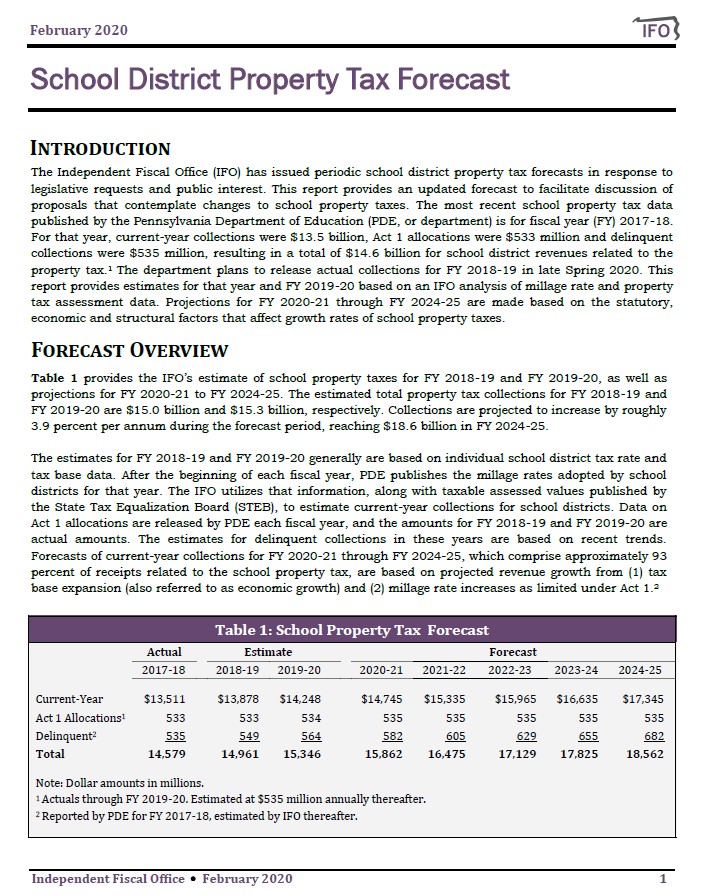 February 06, 2020 | Property Tax
This report contains the IFO's forecasted school district property tax collections from FY 2018-19 through FY 2024-25. The report also contains projections of the Act 1 index and estimates of school district property taxes that can be attributed to homesteads.
Total school property tax collections for FY 2018-19 ($15.0 billion) and FY 2019-20 ($15.3 billion) are estimated using millage rates published by the Pennsylvania Department of Education and property tax assessment data. For FY 2020-21 through FY 2024-25, collections are projected based on the statutory, economic and structural factors that affect growth rates of property taxes. During that period, total school property tax collections are projected to grow at an average annual rate of 3.9 percent, reaching $18.6 billion by FY 2024-25.
Tags: property
---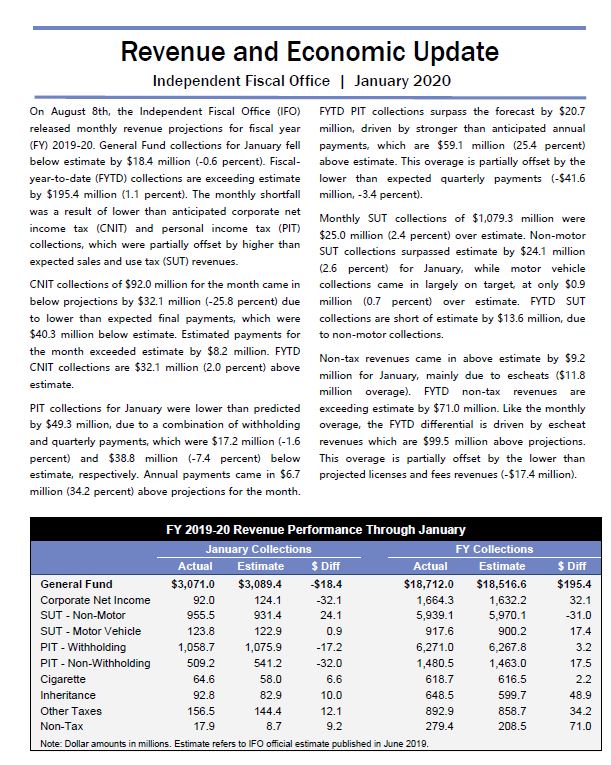 February 03, 2020 | Revenue & Economic Update
The Commonwealth collected $3.07 billion in General Fund revenues for January, an increase of $186.0 million compared to January 2019.
---